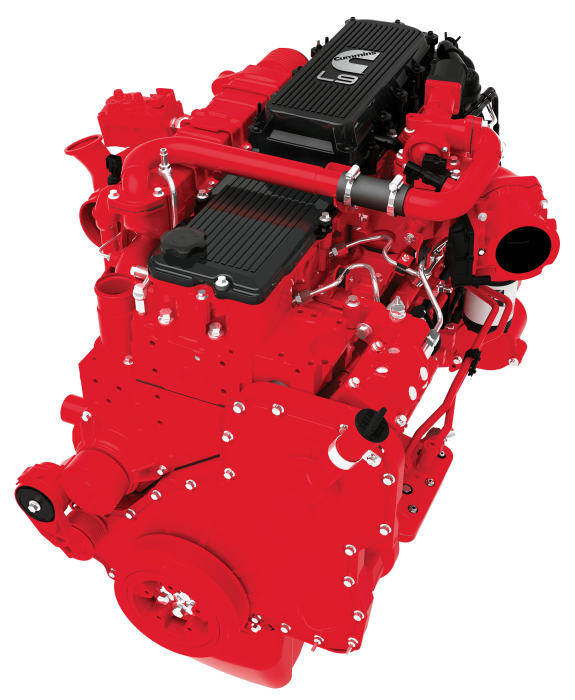 Power
260 - 350
hp
194 - 261
kW
Torque
720 - 1000
lb-ft
976 - 1356
N•m
Overview:
The Cummins L9 diesel for 2017 delivers outstanding productivity and the best power-to-weight ratio in its class. Faster, more accurate service provides even greater uptime, and customers can expect up to 15 percent better fuel economy over the engines of the last decade.
Aftertreatment Technology: Simply Better
The Cummins L9 diesel engine features a new Single Module™ aftertreatment system that sets the new standard for efficiency. It combines Selective Catalytic Reduction (SCR) and a Diesel Particulate Filter (DPF) into a single flow-through design.
Connected Diagnostics: Smarter Route Management with Connected Diagnostics
School bus drivers have enough to pay attention to without being concerned about engine fault codes. In the rare event that one is triggered while the bus is in operation, it can be diagnosed immediately over the air, through the addition of Connected Diagnostics. Cummins Connected Diagnostics delivers real-time engine fault code analysis, with a probable diagnosis and a recommended action for school buses that are equipped with telematics.