Quiet and powerful home generators
Rely on Cummins to provide the backup power you need, when and where you need it most.
Power you can trust
You can feel the security of having a global power leader in your own backyard with Cummins Home Generators. For more than 100 years, Cummins has powered everything from heavy-duty trucks to trains and tractors. We've provided dependable power generation to hospitals, data centers, and stadiums around the world. 
Now you and your family can rely on that same expertise to get the latest in power technology with our generators for homes. Be prepared for bad weather, rolling outages, ice storms and more - and never lose your wi-fi or the contents of your freezer again.
Permanently installed home standby power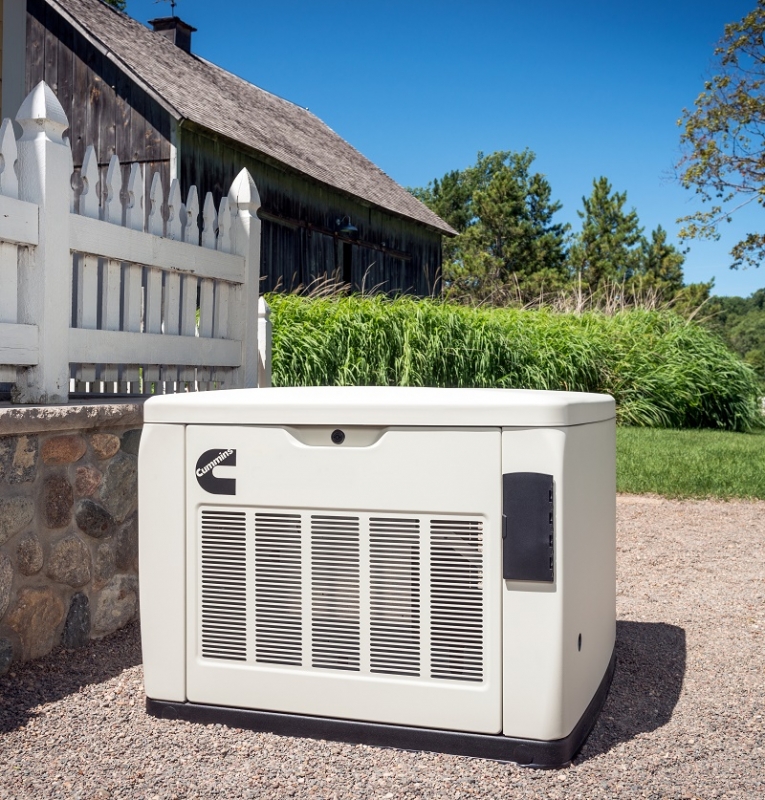 QuietConnect Series Home Generators
When you want a permanently-installed home generator ready to provide power automatically when needed, QuietConnect is the way to go. Cummins QuietConnect generators are engineered, tested and manufactured in the USA and offer the best features for whole house generators:
Quiet operation
Sturdy design
Remote monitoring
Dependability from a world leader in power generation
Find the best home generator for you
What makes a Cummins Home Generator right for you?
Powerful, clean-burning engines run on natural gas or propane for eco-friendly, efficient performance.
Patented sound attenuation technology makes Cummins generators quiet and neighborhood friendly.
Remote monitoring allows you to observe and control your standby generator from anywhere with your mobile device.
Quiet performance and compact design allow Cummins generators to be installed close to your home and blend into almost any landscape.
How big of a generator do you need to power your house?
Use our home generator size calculator to estimate what type of generator you'll need to ensure reliable backup power for your home.
What generator is best for home use? Talk to an expert near you
If you prefer to talk to a friendly, knowledgeable local dealer and get a free, no-obligation home assessment, we invite you to request a home generator consultation.
Warranty Coverage
We back up your proven Cummins home generator with a competitive base home generator warranty with fewer exclusions than other brands. Cost-effective extended warranty options allow for full coverage up to 10 years. Please speak to your Cummins Authorized Dealer for more information.
Watch a video review of the Cummins QuietConnect Home Generator
Learn more about home generators
You already know you want to protect your home and keep your family safe and comfortable during a power outage. Let us help with more information on the types of generators available. Cummins offers three types of generators, in different configurations specific to your needs:
See which option is right for you with our home generator sizing calculator.