Emissions Testing
Partnering with our customers to test our products helps Cummins build innovative and dependable solutions.
The value of our emissions testing programs
Rigorous Testing
Ensure our engines perform the way we say they will throughout the lifecycle.
Innovation
Constantly improving products to meet regulatory goals.
Partnership
We select eligible customers as partners and compensate them for their help.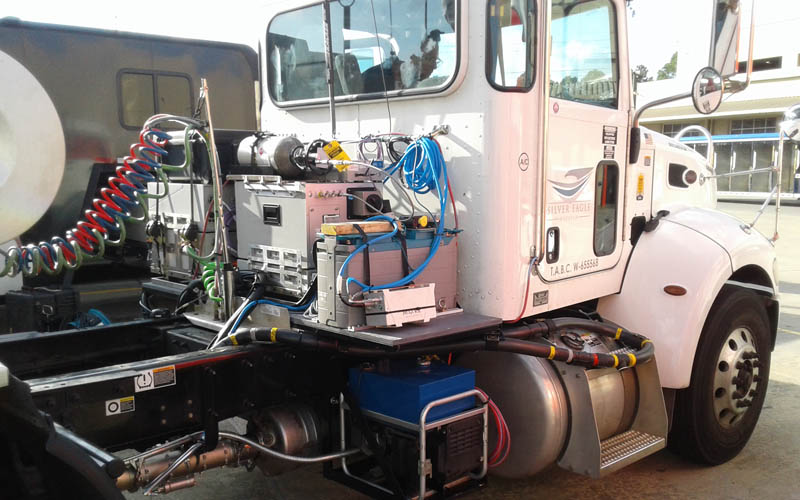 How customers partner with us to test products
Part of delivering on our brand promise of innovation and dependability to our customers is ensuring our products perform as expected throughout their intended life span. To do this, we identify and invite eligible customers to participate in various testing programs designed to study our products and their compliance with regulatory testing requirements. Our testing needs have a vast range: we test components such as turbo chargers, EGR valves, and aftertreatment systems, and this testing may require that a customer allows us to borrow an entire vehicle for a period of time.
Program details
Outlined below are some of the key aspects of testing and how we identify customers to participate. You can also skip to the FAQs at the bottom of the page.
---
Manufacturer Self-test
Cummins, along with all engine manufacturers selling products in the United States, is required by the California Air Resource Board to acquire and test a select number of engines with high mileage. The goal of the testing is to validate that the On-Board Diagnostic (OBD) system built into the Engine Control Module (ECM) works as intended on an aged engine.
If your engine meets the criteria we are looking for, a Cummins representative will reach out to you.
Participant compensation:
Participants in this program receive a new replacement engine and aftertreatment system.
---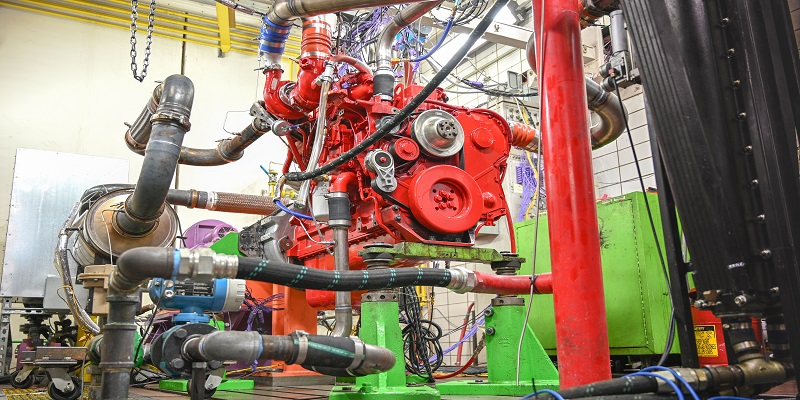 Deterioration Factor (DF) validation
DF Validation testing, required by the Environmental Protection Agency (EPA), to validates the engine's emissions levels at the end of the agency's perceived useful life are similar to when it was new. as compensation.
If your engine meets the criteria we are looking for, a Cummins representative will reach out to you.
Participant compensation:
Participants in this program will receive a new aftertreatment and potentially a new engine
---
Heavy Duty In-use Test (HDIUT)
The HDIUT program measures the tailpipe-out emissions of customer vehicles operating in their natural work environment. To perform this test, Cummins uses sophisticated Portable Emissions Measuring Systems upfitted to customers' 6.7L-15L on-highway truck engines. The driver then operates the vehicle normally. The customer does not need to adjust their operation to participate in this form of testing.

Watch the Heavy-duty in-use test customer procurement video

Participant compensation:
Participants receive incentives that work within their company's incentive guidelines for participating.
---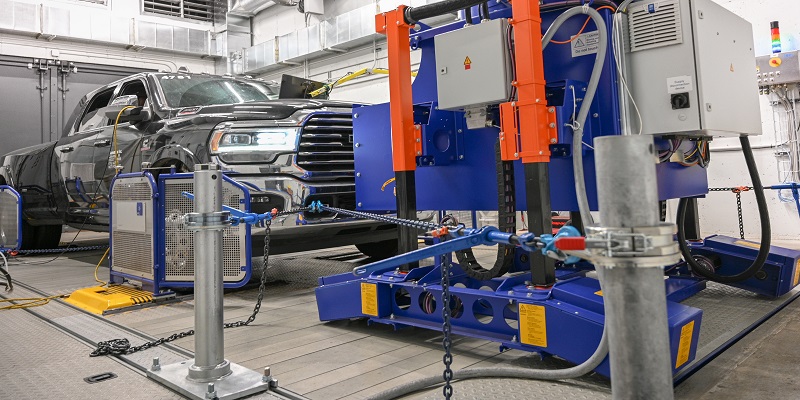 In-use Verification Program (IUVP)
Your Cummins-powered Ram or Nissan pickup truck may qualify to participate in the Cummins In-Use Verification Program (IUVP).  The IUVP relies on customers' willingness to volunteer their personal vehicles for a test period of two to three weeks. Vehicles are tested by securing the vehicle to a chassis dynamometer while the tail pipe emissions are measured. The results are reported to the Environmental Protection Agency (EPA).
We target two primary categories:
Pickup trucks with at least 10,000 miles and approximately 1 year of use
Pickup trucks with at least 50,000 miles and approximately four years of use
You may have received a letter from a third party such as Automotive Testing and Development Services, Inc. (ATDS) who manages the customer procurement effort for Cummins IUVP testing. ATDS is a long-standing Cummins partner and will be able to answer any questions you may have about the process.
Participant compensation:
Incentives will be provided, in addition to a rental vehicle to ensure you have reliable transportation during the testing period.
---
In-use Monitoring Performance Ratio (IUMPR) data collection
The On Board Diagnostic (OBD) system programmed into the Engine Control Module is used to monitor engine performance and is designed to perform in various operating conditions. The California Air Resource Board (CARB) asks Original Equipment Manufacturers (OEMs), like Cummins, to collect and report data from vehicles to verify the diagnostics are working as intended. In some cases, this requires a technician to connect to your vehicle to download specific information. This information is used for reporting purposes and the process has no negative impact on the vehicle or customer. Cummins technicians deploy into California and speak directly with customers to solicit their willingness to support this testing.
---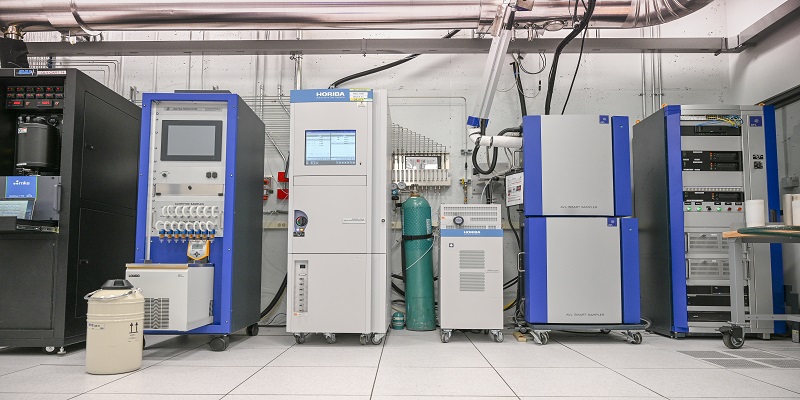 Independent emissions studies
Cummins' mission of powering a more prosperous world means we care about reducing our environmental impact. We maintain a deep understanding of our products through all stages of their lives. This ensures regulatory compliance in over 200 countries and keeps our brand promise of dependability to our customers. Our independent emissions studies test a broad range of the products that include, but are not limited to, products used in On-highway, Off-highway, Marine and Power Generation applications. The test article selection process varies based on the market segment, vehicle use and production volumes.
If your Cummins product is selected for one of our studies, we will work with the account team in your area to contact you directly.
---

Frequently asked questions
Who is selected and invited to participate in testing programs?
If your engine meets the criteria we are looking for, a Cummins representative will reach out to you.
Do I have to participate in emissions testing programs?
No, participation in all programs is voluntary.

Why should I participate?
In addition to any incentives provided to you, your participation helps Cummins improve our products and meet regulatory commitments.

How long will the testing take?
While testing durations may vary, typical testing will range from 1-3 days, with some testing windows extending up to 2-3 weeks.

What happens to the information collected during testing?
Data collected for regulatory requirements is packaged in the appropriate templates and submitted to the associated regulatory agency which includes the VIN and year, make, and model of the vehicle.
Data collected for internal research is reviewed by Cummins engineering.