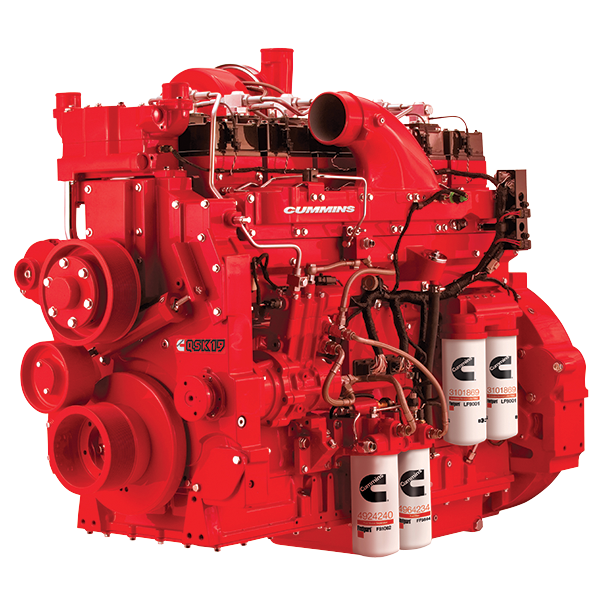 QSK19 for Construction (Tier 3)
Power
506 - 700
hp
377 - 522
kW
Torque
1775 - 2032
lb-ft
2407 - 2755
N•m
Certification
Tier 3 / Stage IIIA
Available Regions
US and Canada,
Russia,
Africa & Middle East,
Mexico,
Philippines,
Singapore,
Brazil,
Bolivia,
Uruguay,
Paraguay,
Argentina,
Colombia,
Europe,
Central America,
Japan,
Korea
Overview:
The QSK19 meets Tier 3 and Stage IIIA emissions standards, using in-cylinder technology, a simple and cost-effective solution that maintains the proven performance, dependability and durability while operating cleanly and efficiently.
The Tier 3 approved QSK19 is a powerful example of Cummins Quantum System technology at work. In the QSK19, state-of-the-art electronic controls and Cummins modular common-rail fuel system ensure clean, efficient performance and minimum maintenance. In the same compact footprint as its predecessor.
Available in a range of ratings from 506-700 hp (377-522 kW), the QSK19 offers an impressive range of standard features. And its fuel system is tolerant to a wide variety of worldwide fuels, including high-sulfur diesel and Japanese kerosene.
To ensure that every QSK19 is perfectly matched to every piece of equipment, Cummins Advisor is ready to provide expert assistance with your installation process.
Every QSK19 engine is covered by Cummins three-step warranty, one of the most comprehensive and simplest plans in the industry.