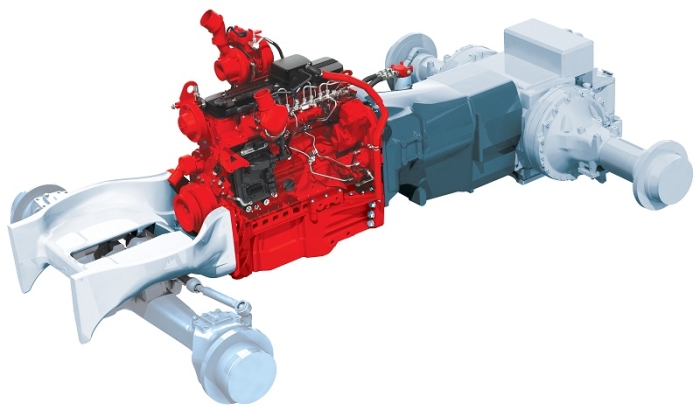 Power
155 - 326
hp
116 - 243
kW
Torque
650 - 1014
lb-ft
881 - 1375
N•m
Certification
Stage V, EPA Tier 4F
More With Less
Cummins proven structural engine capability is now available on the B6.7 engine, which is precision engineered with the power bulge and torque back up required for agricultural tractor operation.
Overview:
Designed to be flexible to suit a variety of structural tractor applications, the B6.7 engine is optimized for high strength at minimal product weight. At Stage V the B6.7's power moves up to 326 hp (243 kW), with peak torque of 1375 Nm - a 30% increase over Stage IV. Not only does the B6.7 deliver more power, more performance and more uptime, its increased fuel efficiency and maintenance intervals reduce total cost of ownership for the world's farmers.
Cummins has the global capability to tailor engine performance for on-farm operation and key in-house technologies such as a Holset VGT® turbocharger achieve exceptional power density and responsiveness, as well as fuel efficient performance. The B6.7 uses Cummins latest Single Module™ aftertreatment technology, which is 40% smaller and 20% lighter than its Stage IV predecessor. Its higher NOx conversation efficiency enables the required level to be met without the use of exhaust gas recirculation (EGR) and the system also removes 99.9% of all particle matter (PM) by weight and count.
Cummins structural engine capability is now available at 3.8 and 4.5 liter displacements, ideal for small to medium sized tractors in the 90 – 200 hp power range.