Cummins' response amid the COVID-19 pandemic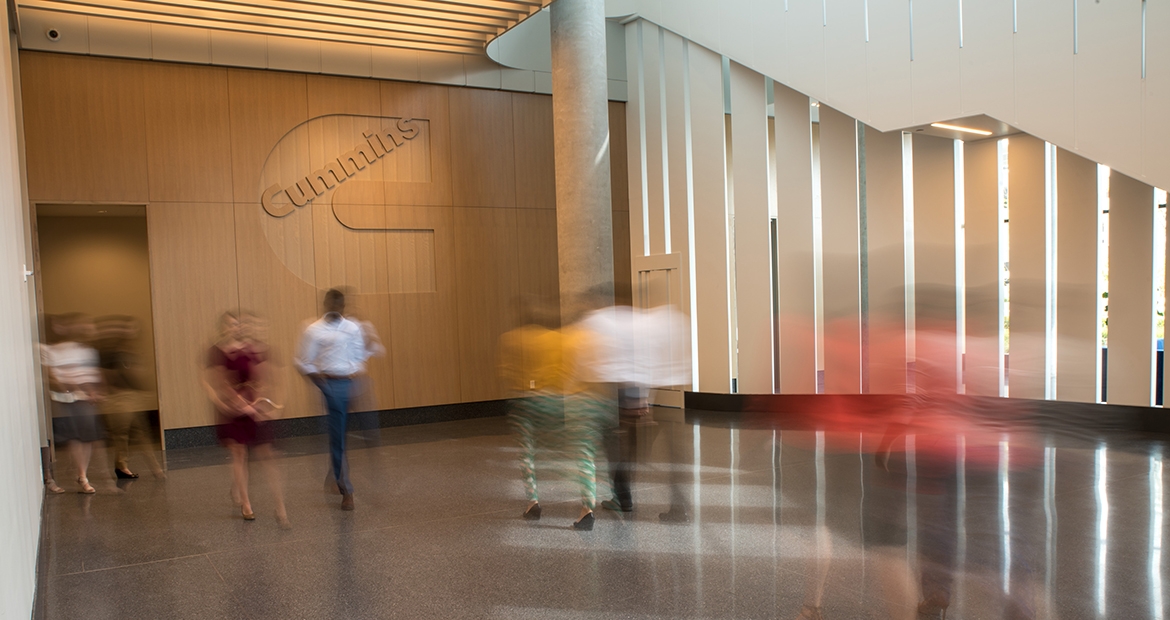 Note: We will continue updating this page with additional news and information as it becomes available.
Cummins continues to take actions to protect the health and safety of our employees and our communities while continuing to serve our customers amid the uncertainty associated with the COVID-19 pandemic.
Customers
Updated December 15, 2020
Dear Valued Customer and Supplier, 
Both at work and in our personal lives, this pandemic has interrupted our communities through illness, disruption of services, and significant modifications in the way that we live, learn and work. Cummins continues to plan for and respond to the unique and dynamic challenges resulting from the COVID-19 pandemic.   
There have been many impacts to our sites and across our supply chain. We have been working to ensure our end users, dealers and OEMs have a continuous flow of parts and equipment to keep essential businesses up and running, and to assure business continuity, while keeping our employees safe and healthy.  
At Cummins, we have enhanced and effective health and safety procedures in place at our sites to protect our employees, customers and all guests. In addition to the many measures already in place, all employees and on-site guests are being asked to wear face coverings in the shop, office and field.  
For any visit to a site, we ask that you continue to reach out to your Cummins representative prior to your visit to ensure your experience is safe and productive.  
Our goal is to continue operating our business and serving you safely, effectively and with minimal disruption. If you have any questions or concerns, please do not hesitate to contact your business partner. In the meantime, we will continue to keep you updated. 
Thank you. 
COVID-19 Customer Packet
As the COVID-19 pandemic continues to develop, Cummins is committed to keeping you updated on continued steps we are taking to help power your business needs during this uncertain time.
Learn about the steps Cummins is taking (PDF) to help our customers succeed and support their business needs. 
Our Employees and Our Communities
Updated July 9, 2020
To date, Cummins has provided more than 14 tons of its filtration media to mask manufacturers across the globe, which has been used to produce more than eight million masks. Amy Davis, Vice President of Cummins Filtration, recently shared an update on the company's progress to date.
Read more: Cummins continuing to supply critical filtration material for personal protective equipment
July 7, 2020
The COVID-19 pandemic has created significant obstacles and changes to global education. UNESCO estimates that school closures have affected almost 70% of the world's student population, a staggering 1.2 billion learners. The challenges that many people face in schooling children at home are amplified in disadvantaged communities where infrastructure and support for remote learning are lacking. Cummins employees are hard at work on reducing these hurdles for the most vulnerable in our communities.
Read more: Cummins focuses on remote learning opportunities in our communities
June 8, 2020
The global COVID-19 pandemic challenged our understanding of what it takes to operate a safe work environment. This Safe Work Playbook aims to be a one-stop resource for the policies, processes, tools, templates and training materials applicable to our updated health and wellness protocols. It is the result of a cross-business and cross-functional team effort to assist you as we navigate working in the "next normal" environment.
May 26, 2020
Stephen Layton is a Cummins employee in the U.K. and a husband and father to three children. With COVID-19 cases rising, it would have been easy to become insular. But when he thought he could help, Layton didn't hesitate.
Read more: Cummins employees join the fight against COVID-19 in the UK
May 14, 2020
Having grown up in western Africa, Stephen Aryee is no stranger to health epidemics and the devastating impact they can have on communities. When he read a news article in early March about COVID-19 cases in the U.S. where he lives now, Aryee was curious to understand how the virus could impact his local community.
Read more: Cummins employee uses analytical skills to help hospital plan for COVID-19
Updated April 14, 2020
Cummins will utilize labor and equipment typically used for producing diesel engine filters to manufacture high efficiency particulate filters for use in 3M's Powered Air Purifying Respirators (PAPRs).
Read more: Cummins and 3M partner to respond to COVID-19 pandemic
Updated April 8, 2020
The Cummins Foundation is issuing emergency grants to non-profits addressing the needs of families and children impacted by the COVID-19 crisis. The grants are targeted in cities in which the company is a critical employer with a significant role in the prosperity of the community. 
Read more: Cummins Foundation issues grants to community partners addressing urgent childcare, nutrition and remote learning needs caused by COVID-19 crisis
Updated April 6, 2020
Cummins and DuPont are working together to help address the current shortage of N95 masks in the United States and elsewhere around the world. As the COVID-19 pandemic spreads across the globe and puts a strain on medical resources, Cummins and DuPont are helping address the nation's shortage of N95 respirator masks.
Read more: Working together: Cummins and DuPont help address a critical shortage of N95 masks
Updated March 19, 2020
In an open letter to Cummins employees, Cummins Chairman and CEO, Tom Linebarger, shared his thoughts on how during this time of need, it's more important than ever to be there for each other, our customers and our communities, even virtually. Tom's letter has been posted publicly and is available for you to read below. 
Read more: "We will get through this." A personal note from Cummins Chairman and CEO, Tom Linebarger 
Updated March 16, 2020
Our highest priority is the health and safety of our employees. Employees in many impacted areas are working from home in those functions where this can be accomplished. Cummins also strictly follows local government requirements, as well as our internal health and safety policies, to protect our employees. Those steps include but are not limited to providing protective wear and disinfection supplies for employees working on-site, and ensuring the sanitation and disinfection of Cummins facilities regularly.
Cummins currently has region-specific travel bans in place as well as a global travel restriction. Visits by external parties such as customers and suppliers to Cummins facilities may be limited. We continue to assess these policies as conditions evolve to ensure the health and safety of our employees.
As an example of our employees' efforts to build a stronger company and stronger communities around the world, read about the more than 500,000 protective masks procured by Cummins employees for their fellow employees in China during the current pandemic.