Cummins focuses on remote learning challenges in our communities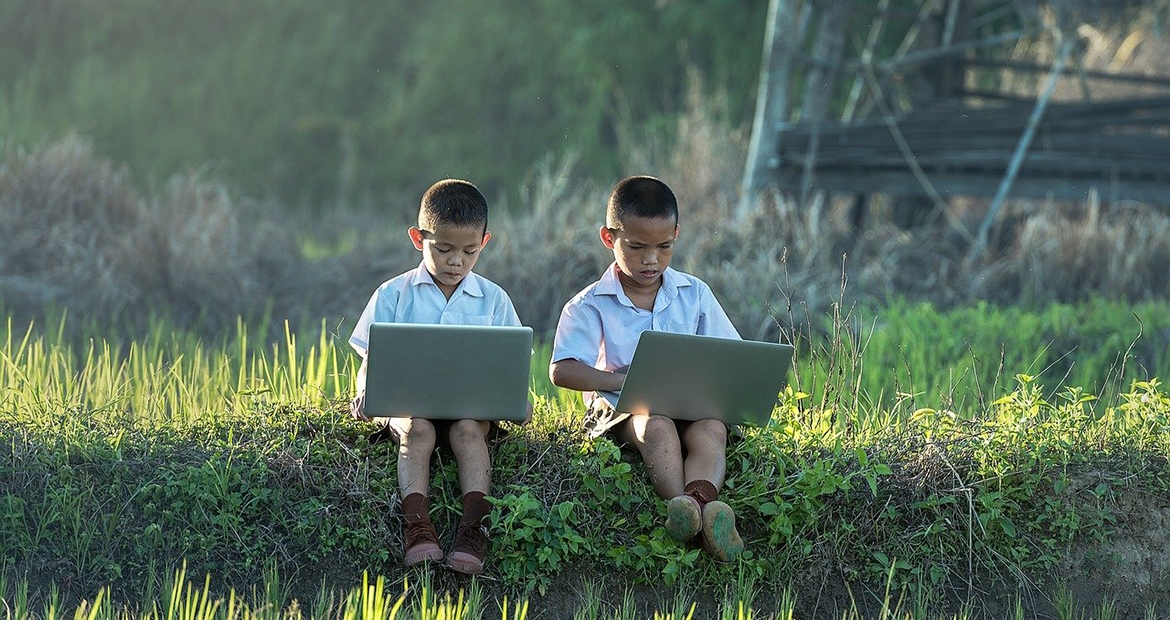 The following was authored by Avril Schutte, Global Programs and Engagement Director, Cummins Inc. 
The COVID-19 pandemic has created significant obstacles and changes to global education. UNESCO estimates that school closures have affected almost 70% of the world's student population, a staggering 1.2 billion learners. The challenges that many people face in schooling children at home are amplified in disadvantaged communities where infrastructure and support for remote learning are lacking. Cummins employees are hard at work on reducing these hurdles for the most vulnerable in our communities.

When the pandemic first struck, schools closed around the world to keep staff and students safe. Teachers and governments had to adapt quickly to teaching methods for which many had not been trained. The challenges to remote learning began immediately: some students have no computers at home, while others have computers but no Internet access. As schools shifted to delivering content through television, radio or print materials, those, too, did not reach every student. The New York Times reports that, "By September, most students will have fallen behind where they would have been if they had stayed in classrooms, with some losing the equivalent of a full school years' worth of academic gains."

In addition, students miss out on the nutrition programs offered in school and the personal connection to teachers and peers. Students will need emotional support to cope with months of isolation, often while families experienced health care and economic hardships.

The data suggest that the COVID-19 pandemic will have an enormous effect on student learning across the world, but students in low-income countries and in sub-Saharan Africa will be the most negatively affected. In these countries, governments have been less able to provide remote learning opportunities and guidance to teachers to address student learning needs during the crisis, according to the Brookings Institute.

Cummins recognizes the serious problems remote learning is causing in our communities. Ignacio Garcia, Vice President Latin America ABO, shared that in his region, "The closure of schools has impacted children's lives in a very profound way. Many of the students will stay behind because of a lack of hardware and connectivity. Sadly, many of the skills required in the future are related to interaction between individuals that the current environment is not giving the opportunity to develop and learn."

Our employees are helping to bolster these connections and bridge the digital divide. Initially, our employees focused on immediate basic needs around the world, such as helping to address the hunger crisis. Now, they are working with community partners to deliver emergency grants in support of urgent learning needs. For example:
In Botswana, a Cummins grant is providing food and learning resources to 280 families in need.
In the United States, a Cummins grant is distributing learning packets, books and supplies to school age students.
In the United Kingdom, a Cummins grant supports 150 children with remote learning materials.
Additionally, Cummins has partnered with multiple businesses in Indianapolis, Indiana (U.S.A.), to launch an E-Learning Fund to support public student access to remote learning.

Srikanth Padmanabhan, Vice President and President – Engine Business, expressed his concern that "schools are now grappling with multiple struggles due to the COVID pandemic, including Internet connectivity, food distribution, mental health services, adaptation of new technologies, sanitization guidelines and more. These times call for all of us to work together to support our schools and each other. When schools reopen, I am confident that we, as Cummins employees, will adapt our volunteering to match these evolving and truly unprecedented needs."

To supplement the grants designed to improve access to educational materials, our employees are also volunteering their time to improve the personal connections and support for students that are often lacking during remote learning. These critical factors play a large role in increasing the number of students who return to school. I am inspired to see the many ways our employees are engaging with educators to keep learning interesting, including in:
Australia, where Cummins and Komatsu employees gathered on Zoom to welcome the Cummins TEC: Technical Education for Communities students back to the classroom. Employees have increased their engagement with two virtual platforms that allow them to provide tutoring to students.
Mexico, where Diego Medina, Cummins Care Coordinator, and the principal of two primary schools in La Pila (a disadvantaged community near San Luis Potosi), launched a five-week challenge over social media to engage students.
United States, where Karen Ramsey-Idem, Global Technical Operations Leader, and a team of Cummins volunteers have transitioned the Girls Inc. summer STEM program from in person to virtual.

We know that each of Cummins' global communities will return to school with a unique set of challenges. Some may limit in-person attendance and continue to rely on remote learning for a longer time. Some will return with new guidance for sharing school supplies safely and how to space desks according to social distancing. However the return to school happens, Cummins and our employees remain committed to engaging with schools in our communities to ensure students learn and thrive, whether that's from home or from a new environment they've yet to experience.