Safe Work Playbook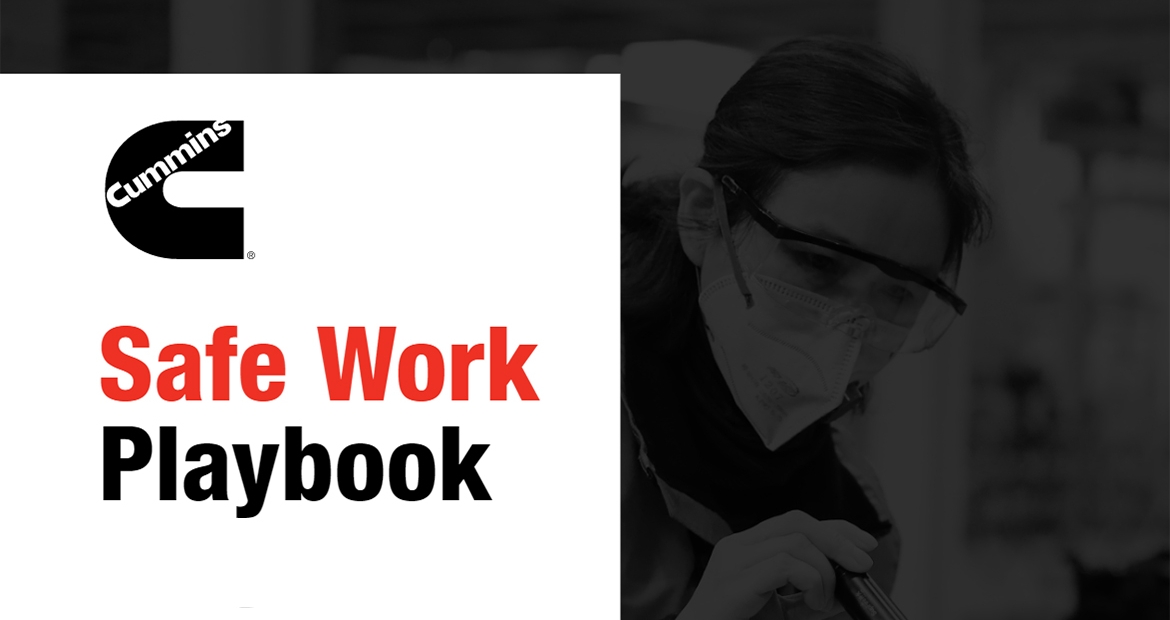 An interactive guide for working and operating in pandemic and post pandemic environments. 
The global COVID-19 pandemic challenged our understanding of what it takes to operate a safe work environment. Our top priority continues to be ensuring the health and safety of our employees and that of anyone visiting our Cummins offices, warehouses, technical centers, manufacturing plants, sales and service branches and other facilities around the world.
This Safe Work Playbook aims to be a one-stop resource for the policies, processes, tools, templates and training materials applicable to our updated health and wellness protocols. It is the result of a cross-business and cross-functional team effort to assist you as we navigate working in the "next normal" environment.
Note to Readers
Our hope in sharing this information is that it may be of assistance to others in our community. Please be advised that some or all of the information contained in this document may not be applicable to other businesses or places of work. We strongly recommend that before implementing any of the ideas contained herein, you carefully evaluate (and consult with legal counsel and medical advisors as appropriate) the legality, applicability and potential efficacy of this information in your place of business.
Please also note that the Safe Work Playbook is a living document and is updated as new requirements, recommendations and best practices are understood. Any guidance from the CDC or other authorities since that time may not be reflected. All links to internal Cummins documents and other resources have been disabled.
The Safe Work Playbook is for general information purposes only and should not be taken as medical or legal advice. Cummins bears no responsibility for any circumstances arising out of or related to the adoption, or decision not to adopt, any of the practices or procedures contained in the Safe Work Playbook.
Click "Accept and Continue" below to access a PDF of the playbook.