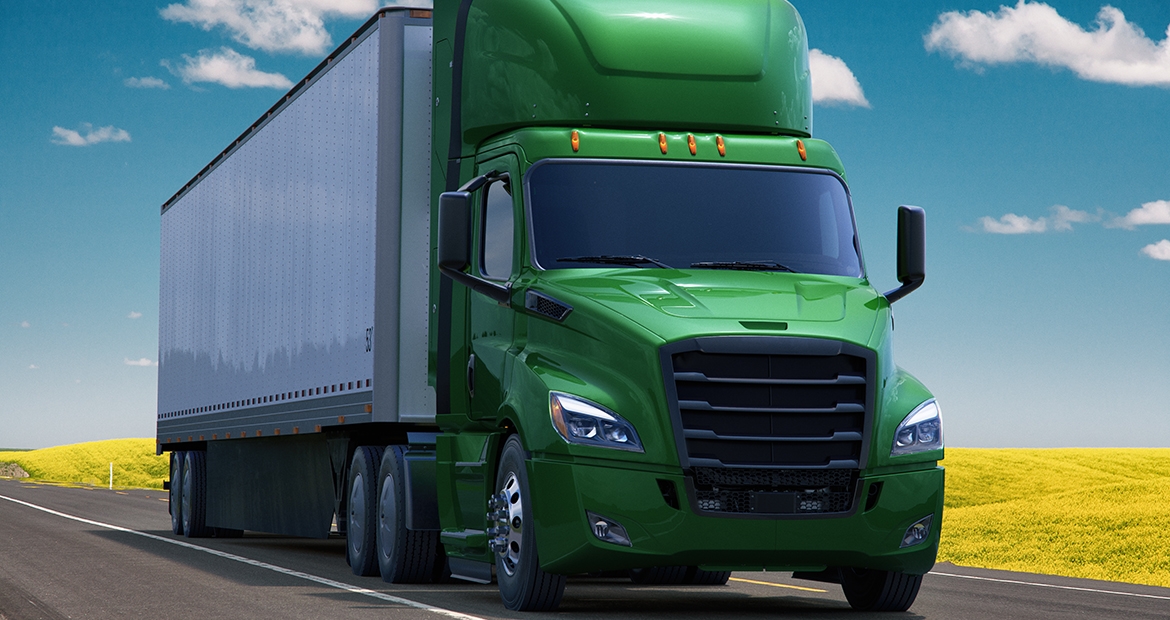 When it comes to natural gas engines, there are a range of frequently asked questions about the cost, practicality, and feasibility of integrating natural gas into commercial fleets. There are certainly preparations that need to be considered, but the learning curve to implement natural gas engines is not as steep as people may think, especially in comparison to the benefits of natural gas in transportation applications.
In this article we'll answer some of the most frequently asked questions when it comes to adding natural gas engines to your commercial vehicle fleet.
Can a diesel engine run on natural gas?
The short answer is no. If you fueled a diesel engine with natural gas it simply wouldn't start. Diesel engines can't run on natural gas because natural gas combustion requires spark plugs. Diesel engines cause fuel to ignite through compression. To self-ignite, natural gas would need to be compressed at a ratio far greater than what internal combustion engines can apply.
However, there are specially modified engines which can run on either diesel or natural gas. Vehicles with this type of engine, which are known as bi-fuel or dual fuel engines, feature two fuel systems and can switch between one fuel and another as needed. For example, if their compressed natural gas (CNG) cylinder runs out and there is no CNG station nearby, operators can simply flip a switch and keep driving on diesel. There are also engines which use diesel and natural gas at the same time. In these engines, diesel provides ignition and natural gas provides power. Such engines are especially popular in stationary oil and gas drilling applications. If natural gas is being extracted, it can be used to fuel the engines. If no natural gas is available, the engines can revert to using diesel. The Cummins QSK 50 engine, for example, is a popular dual fuel engine commonly used in oil and gas applications.
Can a natural gas engine run on renewable natural gas?
Absolutely! The option to run on renewable natural gas (RNG) is a big reason fleets switch to natural gas vehicles. While virgin natural gas has many sustainability benefits, including 13% – 17% lower well-to-wheel greenhouse gas (GHG) emissions and 27% lower CO2 emissions than petroleum. But the environmental benefits really shine when using RNG made with biogas.
For fuels beyond RNG, you can learn more on how natural gas compares to LPG, LNG, and diesel here.
What are the environmental benefits of RNG?
Depending on the energy source, the carbon intensity of renewable natural gas can be neutral or even sub-zero. How is that even possible, you might ask?
It's because the main elements of RNG come from biogas, which is the fermentation of organic waste in places like landfills, wastewater treatment facilities, or industrial agriculture waste digesters. Biogas like methane is captured during this treatment process, preventing it from ever being emitted into the atmosphere. This carbon intensity score factors into the total well-to-wheel emissions calculation of the vehicle.
Refined biogas is functionally indistinguishable from fossil natural gas and can be used as a natural gas substitute. If interested, learn more about the production and processing of biogas, natural gas, and other low carbon fuels.
Is it cheaper to run natural gas engines?
Most of the time, yes. Natural gas vehicles require less maintenance than diesel vehicles equipped with post combustion exhaust treatment systems. They also result in significantly lower fuel costs. In the United States, the average retail fuel price has been significantly lower than the average retail price of both gasoline and diesel for more than 20 years. Retail natural gas prices are also more stable than the price of other fossil fuels.
Payback on a natural gas vehicle is dependent on several factors, including the specific application, duty-cycle, number of miles driven per year and the cost of fuel compared to diesel. But by most metrics, natural gas delivers a lower total cost of operation than diesel.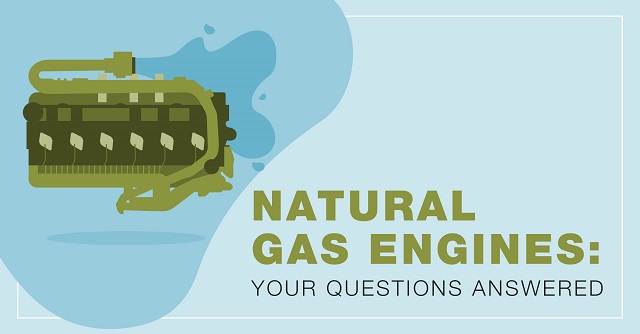 Do natural gas engines start better than diesel engines in cold weather?
No engine is completely immune to cold-weather challenges. Some issues are common to most vehicles, including those using an internal combustion engine. One issue natural gas engines sometimes experience in freezing weather is a loss of power by the battery. There are also potential issues specific to the use of natural gas. For example, the O-rings in the fueling receptacle can become frozen, preventing the fuel nozzle from coupling correctly with the receptacle.
There are two cold weather difficulties that diesel drivers face, which natural gas drivers will never experience. The first is, unlike diesel, natural gas does not turn to gel when it is cold. Regardless of temperature, natural gas is entirely gaseous when it enters the engine. Methane, the main constituent of natural gas, has a boiling point of -258°F, or -161 °C.
The other difficulty is caused by the diesel exhaust fluid, or DEF, in diesel vehicles. DEF largely consists of water and can easily freeze. Storing and handling DEF in cold weather can be challenging. Because natural gas burns cleanly and with minimal NOx (nitrogen oxides) formation, natural gas vehicles have no need for heavy-duty DEF-consuming NOx scrubbers. As a result, DEF and DEF-related problems are unknown to natural gas vehicle drivers.
Who makes natural gas engines?
Cummins Inc. and several other manufacturers of heavy and medium-duty engines have an extensive portfolio of natural gas engines suitable for a large variety of on-road, off-road and stationary applications. Most truck and bus makers have product lines featuring natural gas engines, so businesses interested in exploring natural gas options can usually do so with their preferred truck maker. Learn more about Cummins' full line of natural gas engines.