How do drivers experience natural gas engines ?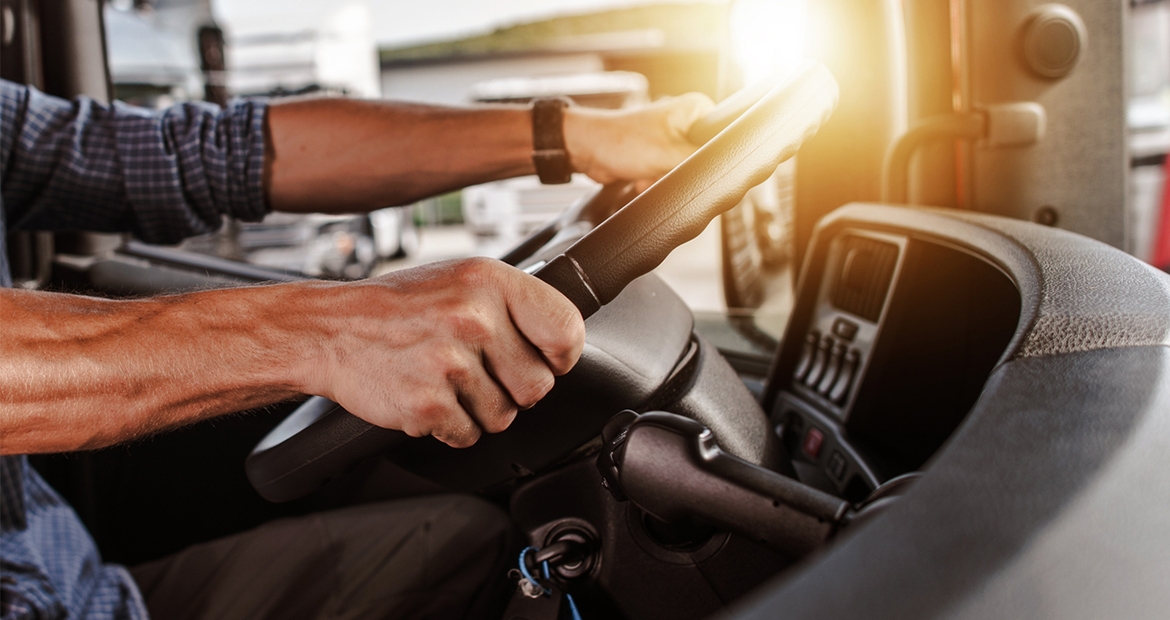 Natural gas is a great alternative fuel for clean vehicles. Its benefits are often advertised from the perspective of commercial fleet owners who enjoy significant cost savings, or from a broader environmental perspective. But what about driver's perspectives? Read along to learn about the benefits of operating natural gas engines for drivers.
Natural gas engines run a cleaner and quieter operation
When we talk about clean vehicles we usually think of vehicles with low emissions. Natural gas vehicles certainly reduce your fleet's emissions. They produce far less NOx and particulate matter than diesel vehicles. Modern natural gas vehicles emissions are 90% cleaner than current EPA standards.
Natural gas vehicles are also cleaner in the sense that they're never going to cause a mess when fuel leaks or spills. Natural gas is lighter than air, so any amount of fuel leaking from onboard tanks or stationary storage vessels will quickly dissipate. This means that drivers and mechanics will never spill natural gas on themselves. They never go home smelling like diesel fuel. It also means that, for example in the event of an accident, there is no risk of pooling in or around the vehicles, thus significantly improving driver safety.
Perhaps the biggest quality of life improvement for drivers granted by natural gas engines is that they run considerably quieter than gasoline and diesel equivalents. Whilst idling, a natural gas engine can be ten decibels quieter than diesel and as quiet as a car on the go. For most drivers, working with a quieter and smoother engine is a lot less tiring.
Performance and productivity of natural gas engines
Natural gas vehicles can feel and perform similarly to diesel vehicles. Diesel has been the fuel of choice for heavy-duty vehicles since it provides the torque needed to pull heavy loads. Natural gas engines can be capable of pulling heavy loads, including on steep inclines. Natural gas drivers report not having to drop gears any more than they would if they were driving diesel vehicles.
Natural gas also provides significant benefits to drivers who work in cold weather conditions. Though natural gas vehicles are not immune to winter trouble, they don't see the same issues that can ruin a truck driver's day all over the Northern hemisphere. Diesel turns into a gelatin-like substance when temperatures drop below 17.5°F. Natural gas, in contrast, has a boiling point of -258°F so this will never be a concern even in the coldest winter conditions.
Natural gas vehicles also avoid problems related to the storage and handling of Diesel Exhaust Fluid (DEF). DEF mostly consists of water. So, when it gets cold, DEF can freeze, causing problems. Drivers who fill their DEF tank to capacity, for example, can find themselves with a cracked tank when the DEF freezes and expands beyond the capacity of the tank—the same thing that happens when a can of soda is left in the freezer for too long. Natural gas vehicles don't use DEF, so DEF problems don't occur.
Drivers also like saving time when they use time-fill refueling stations. Fleet drivers operating diesel vehicles typically end their shift waiting for their turn at the fuel pump, and then wait some more while their tank fills before finally parking their vehicle for the night. With time-fill stations, natural gas drivers are able to refuel by simply pulling into a dedicated bay, connecting the hose and clocking off for the day—their vehicle's natural gas cylinder then fills unattended. There is no need to wait around, making this an easy and quick process for the driver. There are additional details on how natural gas engines stack up against diesel.
Reliability of natural gas engines
Natural gas engines and liquid fuel engines use the same type of components and have the same architecture. In terms of reliability, natural gas engines are as good as any modern diesel engines.
So, are natural gas vehicles as reliable as diesel vehicles? Modern diesel vehicles need sophisticated aftertreatment system to comply with emissions regulations. Unfortunately, these systems need a lot of maintenance, and they don't always perform as expected. Cold weather DEF problems are one example. Diesel Particulate Filters (DPF) are another common source of trouble for diesel vehicles. DPFs filter out particulate matter but will, if not adequately cleaned or replaced, clog. Natural gas engines, in comparison, have very little NOx and soot in their exhaust and thus require no such aftertreatment systems. At most, a simple three-way catalyst may be used. Natural gas vehicles have less that can go wrong and less for the driver to worry about. When properly maintained, natural gas engines drive a million miles and keep going. Maintenance is one of the main considerations for fleet managers to keep in mind when transitioning to natural gas engines.
Are your drivers still not quite ready to give natural gas a shot? Let them hear testimonials from our customers' drivers and that should clear out any doubt.
If natural gas engines are relevant to your needs, don't forget to also check our answers to frequently asked questions about natural gas engines. These answers cover topics such as cost, practicality, and feasibility of integrating natural gas into commercial fleets.
---
Never miss the latest and stay ahead. Sign up below to receive the latest in technologies, products, industry news, and more.