How to transition your fleet to natural gas engines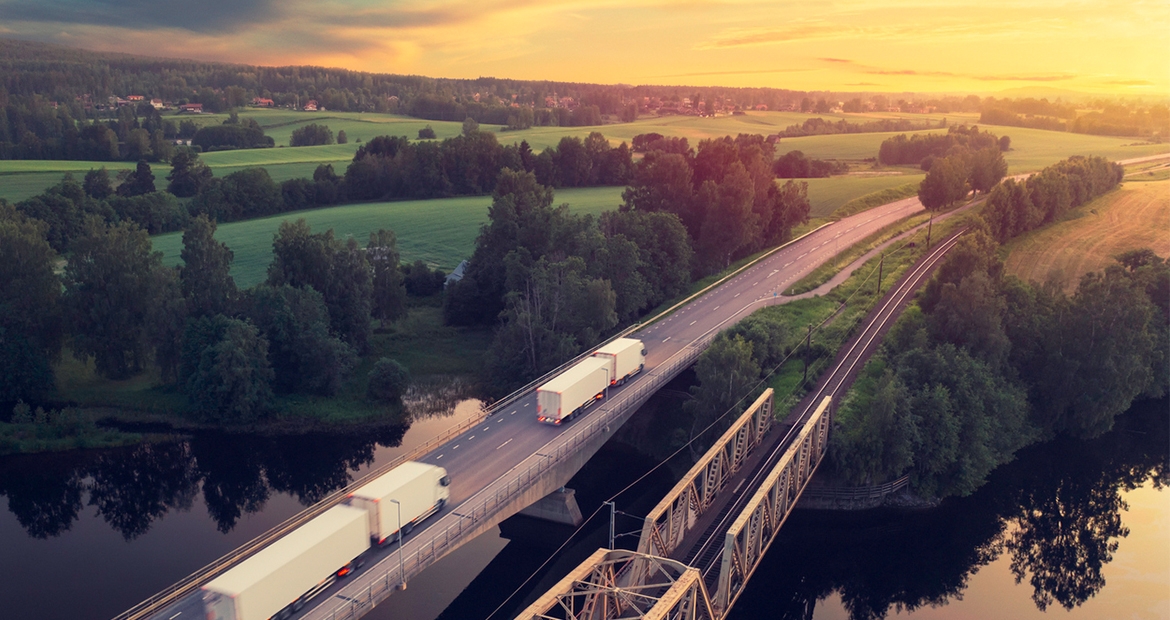 There are many considerations for fleet managers who want to switch to natural gas engines. Some of the key factors include driver education, maintenance, and having a refueling strategy in place. With an effective transition plan, the benefits of natural gas don't take long to materialize for customers, drivers, maintenance technicians, fleet managers and business owners.
Driver education on natural gas engines
When it comes to operating the vehicle, drivers will find natural gas engines perform and behave very similarly to the diesel vehicles they have been used to. There are, however, some differences. For example, fuel is not measured in gallons but in pressure in the tank as it is a gas. When the weather is colder, the pressure reading on the fuel will be lower. However, this does not mean that there is less fuel. So, there is a certain level of driver instruction and experience required to interpret these levels. Additional training on safety topics, such as detecting gas leaks and safe refueling practices, is also required. Learn more about how drivers experience natural gas engines.
Maintenance principles of natural gas engines
Natural gas engines can provide a number of economic benefits over diesel engines, such as not needing to add diesel exhaust fluid or complete regens. This is in large part because natural gas engines do not require a complicated exhaust treatment system. The clean combustion profile of natural gas means that such systems are not required. Maintenance is thus simpler and less expensive.
Maintenance crews also tend to have a more pleasant experience working on natural gas engines compared to diesel engines. There is no diesel to spill on their clothes, and the engine is not covered in soot, reducing the need for detergents and additives in the oil.
When you switch to natural gas engines, special care must be taken to properly maintain a natural gas vehicle as there are some differences to diesel engines. Most natural gas engines, for example, are spark-ignited and thus feature spark plugs. It is very important to replace the spark plugs according to the recommended service schedule. During installation, care should be taken to maintain the cleanliness of the spark plugs and to install them using the correct torque. Only manufacturer-approved spark plugs should be used as they are extensively tested and certified for each engine.
Because natural gas engines operate at higher temperatures than diesel engines, it is important to use the appropriate engine oil. For that reason, Valvoline's Premium Blue One Solution Gen 2 is an exclusively Cummins-approved oil for both natural gas and diesel engines. Higher temperatures lead to higher requirements in the oil for resisting oxidation and nitration. Using purposely formulated natural gas engine oil can increase the recommended service interval by up to 50%. Fuel filters should be drained daily and replaced every 1000 engine hours. Valves should be adjusted according to the maintenance schedule.
Refueling plan for natural gas engines
Locally managed refueling stations should also be kept in good operating condition to maintain the cleanliness of the fuel supply going into the engine. This will reduce the maintenance needs of the engine and extend the effective vehicle life.
Native natural gas is an abundant and cost-effective fuel source for a modern fleet, available in gaseous form (CNG) or liquified form (LNG). Natural gas refueling infrastructure is not as common as other fuels such as diesel. A plan should be put in place for the refueling of vehicles to ensure a successful transition of natural gas in our renewable future.
Natural gas fleets are particularly attractive to businesses that are structured around a central depot where their vehicles can return each night. Infrastructure can be built to refuel the fleet in a cost-effective and efficient way through slow fuel fill stations. Slow fuel fill stations provide advantages in that, at the end of the day, the driver can connect the supply to the vehicle and not have to worry about it anymore. Several dedicated refueling lines can be provisioned for each vehicle, meaning drivers will not have to wait in line to refuel. Fast fill solutions also exist, where natural gas is compressed on site and stored in tanks so that it is available to quickly fill the next vehicle to arrive.
If natural gas engines are relevant to your needs, don't forget to also check our answers to frequently asked questions about natural gas engines. These answers cover topics such as cost, practicality, and feasibility of integrating natural gas into commercial fleets.
---
Never miss the latest and stay ahead. Sign up below to receive the latest in technologies, products, industry news and more.