Examples of natural gas engines on trucks and buses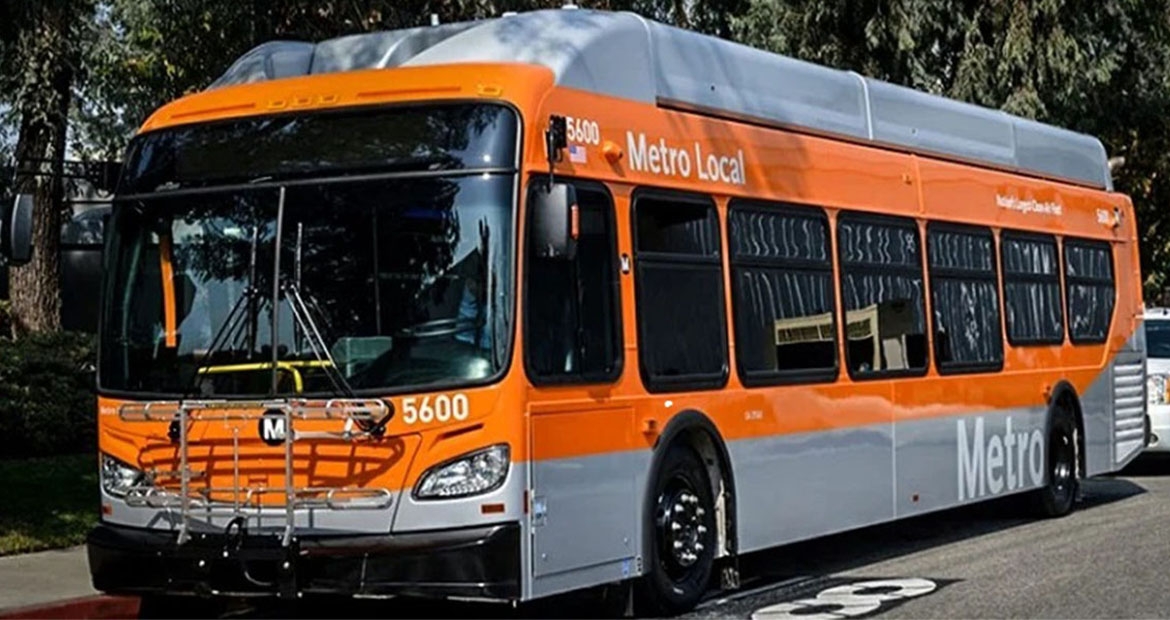 Compared to traditional diesel engines, natural gas engines have several advantages. A few of the benefits of natural gas engines are that they cause less air pollution, are quieter and run on fuel that is cheaper and less volatile than diesel. On the other hand, operating natural gas vehicles requires a deliberate fuel strategy because there are few compressed natural gas (CNG) fueling stations in the wild.  
Because of these attributes, you can more frequently find examples of natural gas engines among heavy and medium-duty applications. Here are some leading natural gas engine applications. 
Vocational trucks with natural gas engines 
Natural gas engines are a great option for businesses operating vocational trucks. Examples of successful natural gas use cases include refuse trucks, dump trucks and terminal tractors (yard spotters). Natural gas engines can deliver torque and power ratings similar to diesel engines. Even very heavy vehicles, such as loaded concrete mixers and drayage trucks, can rely on a natural gas engine without any problems. 
Natural gas is an especially good fit for vocational vehicles that operate in an urban environment. There is no such thing as a silent garbage truck, but natural gas engines can make garbage trucks quieter—and less polluting. Waste collection businesses often report increased customer satisfaction as a result of switching to natural gas trucks, especially customers that have their trash collected early in the morning.  
Natural gas engines can also offer environmental benefits and help improve air quality. For example, the Port of Los Angeles –  one of the busiest ports in North America – sees very concentrated truck traffic. Every day, thousands of heavy trucks drop off and pick up containers. Their traffic contributes significantly  to air pollution in nearby communities, such as the neighborhoods along Interstate 710. Improving air quality is one of the reasons why Cummins worked with several hauling companies serving the Port of Los Angeles. The objective of the collaboration was to demonstrate that natural gas engines could be effective in drayage operations. One year into the program, twenty trucks had accumulated more than a million miles of trouble-free driving using Cummins' ISX12N natural gas engines. 
Transit and school buses with natural gas engines 
Transit systems are among the biggest operators of natural gas vehicles. According to the US Department of Energy, nearly 30% of all transit buses in service in the United States in 2019 operated on natural gas. It's easy to understand why. Transit buses tend to operate in cities and tend to return to a central depot at the end of the day where they can refuel each night. 
It can also be difficult for transit systems to adjust fares when the price of diesel is high. In some cases, transit systems are obliged to eliminate routes or reduce service to avoid financial difficulties. With natural gas, whose price is lower and more stable than the price of diesel, bus operators hedge their exposure to this kind of risk – another important financial benefit of natural gas engines. 
Natural gas buses are also popular with school districts for many of the same reasons. Reducing children's exposure to air pollution around schools, however, is especially important. In the United States, a variety of state and federal grants are available to help school systems upgrade their bus fleets.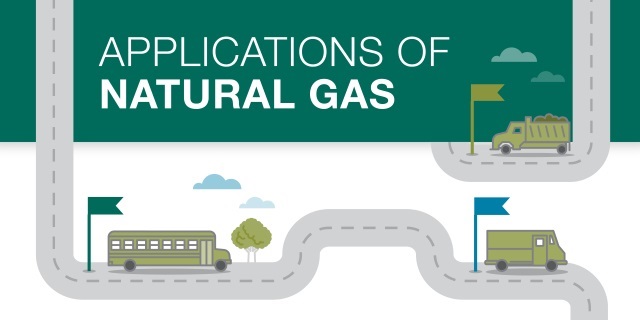 Medium-duty trucks with natural gas engines 
Medium-duty trucks used in local and semi-local applications also constitute great use cases for natural gas engines. Urban delivery and last-mile delivery are typical examples. In both cases, vehicles can usually complete a day's work without refueling. At the end of the day, they return to a "home base" where they can fill up their cylinders overnight using a time-fill CNG dispenser. In the United States, UPS, one of the leading national delivery companies, is moving ahead with plans to invest in more CNG vehicles. UPS said it would purchase more than 6,000 CNG trucks between 2020 and 2022.  
If these use cases are relevant to you, consider starting to think about when to switch to natural gas engines. 
Regional haul trucks with natural gas engines 
CNG vehicles can also be used for longer range transportation, so long as fuel stations are available along the way or at destinations. This can be the same case for trucks running fixed routes between distribution centers.  
If these examples resonate with your needs, don't forget to also check our answers to frequently asked questions about natural gas engines. These answers cover topics such as cost, practicality and feasibility of integrating natural gas into commercial fleets.   
---
Never miss the latest and stay ahead. Sign-up below to receive the latest in technologies, products, industry news, and more.