Hydrogen engine insights for truck and bus manufacturers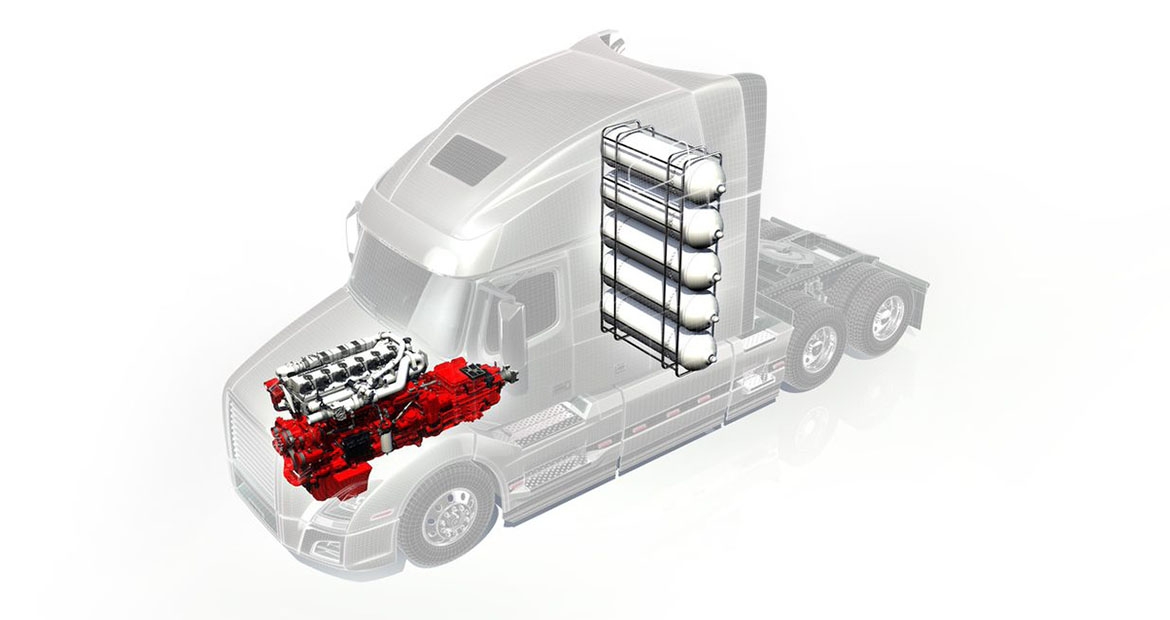 If you're a truck or a bus manufacturer that already has a hydrogen fuel cell program, you should consider offering a line of vehicles with a hydrogen internal combustion engine (ICE) as an option for your customers.
Why? The reasons are simple. It is easier to swap out a diesel engine for a hydrogen engine than it is to design a vehicle around a different technology. Additionally, customers interested in purchasing fuel cell vehicles are likely to be interested in purchasing vehicles powered by hydrogen ICEs as a means to get started with hydrogen while fuel cell technology continues to advance. Familiarity with current engine technology, though, is at the core of both reasons. 
Hydrogen internal combustion engines look and feel familiar 
For an original equipment manufacturer (OEM), current vehicles can be redesigned to host a hydrogen engine with minimal effort. Often no major changes to the driveline, transmission, brakes, or truck chassis are needed. The most intensive modification to the vehicle's architecture in the redesign phase may be the addition of a hydrogen fuel system. But Cummins is helping to make these modifications as frictionless as possible through a joint venture with NPROXX, a leader in hydrogen storage systems. By offering end-to-end hydrogen systems, Cummins enables OEMs to design hydrogen engine vehicles easily. This same approach is also relevant to fleet operators interested in hydrogen engines. 
Hydrogen engines get the job done and help to decarbonize 
The end-customer experience of owning and operating a hydrogen ICE vehicle is comparable to owning and operating a Compressed Natural Gas (CNG) vehicle. 
Vehicles with a hydrogen engine have the power to get the toughest jobs done. Drivers will find that hydrogen engines deliver the same performance as natural gas engines and, for that matter, performance that's even comparable to a diesel engine. Maintenance managers will find that most mechanics qualified to work on a traditional gasoline or diesel engine can maintain a hydrogen engine. Customers who have set up CNG fueling points on their premises may also discover that operating a hydrogen fueling point isn't much different. 
Hydrogen is also a carbon-free fuel, enabling hydrogen ICE owners to start meeting their decarbonization goals sooner. Hydrogen engines can help reduce the overall commercial transportation emissions generated by vehicle fleets, reducing a company's overall carbon footprint. 
Hydrogen engines pave the way for fuel cell vehicles 
So, how do your fuel cell program and hydrogen engines complement each other? Hydrogen engines and hydrogen fuel cells are not an either-or choice. On the contrary, the adoption of hydrogen engines is likely to help drive broader adoption of fuel cells.  
Considering Cummins will be in scale hydrogen engine production in 2027, you can expect to see more customers operating trucks with hydrogen engines in the coming years.  
Inevitably, as more hydrogen vehicles begin to hit the road, the benefits of hydrogen engines for hydrogen infrastructure will become more apparent. Your customers will find it easier and cheaper to procure hydrogen. They will also be more comfortable overall with using hydrogen as a fuel. Hydrogen storage technology will also be more mature and used at greater scale. These will eventually make the adoption of fuel cell vehicles easier too. 
If you are interested in learning more, don't forget to check answers to frequently asked questions around hydrogen engines.   
---
Never miss the latest and stay ahead. Sign-up below to receive the latest in technologies, products, industry news, and more.