Benefits of hydrogen engines for hydrogen infrastructure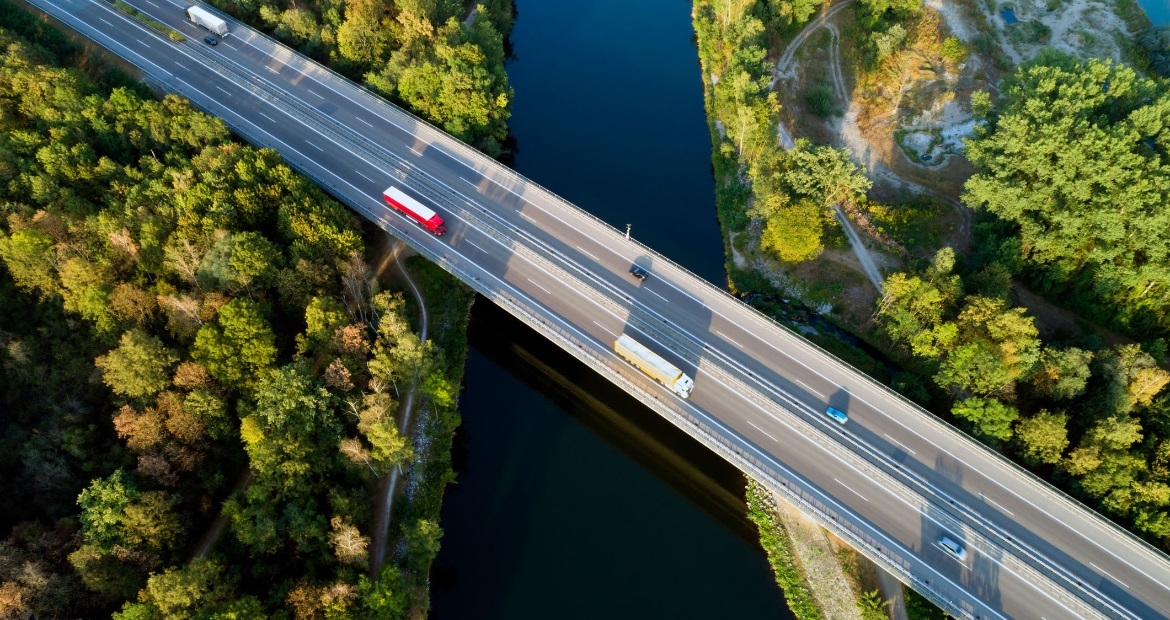 The advent of the hydrogen economy infrastructure has been hyped for a long time. In 1997, Wired magazine was writing about the "Dawn of the Hydrogen Age". Cars with solar panels on their roof would go 5,000 miles between fill ups—and you would be able to drink from their exhaust. By the early 2000's, several car manufacturers in the world had a hydrogen car program, few with hydrogen engines; unfortunately, few have resulted in a product that consumers could buy.  
So, why are we not in the hydrogen age yet?  
One reason may be that we have been focusing on the wrong thing. In every past hydrogen hype cycle, what was really meant by "hydrogen economy" was "personal cars with a fuel cell." On the contrary, today, commercial transportation is one of the key opportunities for the hydrogen economy to prosper. This opportunity includes both hydrogen engines and hydrogen fuel cells.  
Let's look at how hydrogen engines can benefit today's emerging hydrogen economy.
 

Hydrogen engines can drive hydrogen infrastructure buildup 
Currently, green hydrogen is not widely available. "Green" and "widely" are the operative words. They mean that an extensive infrastructure would be needed to produce, transport and distribute CO2-free hydrogen.  
Hydrogen engines can expedite this infrastructure build-up. This can be done through commercial transportation applications where use of hydrogen engines is viable without an extensive network of fueling stations. For example, there is a large range of commercial heavy vehicles such as regional haul trucks, garbage trucks, yard spotters, and many more which are well suited to run on hydrogen engines. These vehicles tend to operate as part of a fleet, and usually return to a central location at night, where they refuel. A municipal government, for example, could set up a hydrogen pump at its central vehicle depot. One step forward in building the hydrogen infrastructure.  
Medium and heavy-duty trucks can run on hydrogen engines too. The fleet operator can create itineraries using a small number of fueling stations placed along fixed routes. Fleet owners can also install onsite hydrogen dispensing at their regional hubs as well as install electrolyzers to produce hydrogen onsite. 
All these can drive the hydrogen fueling infrastructure buildup.  
Hydrogen engines help to build scale for on-vehicle hydrogen storage tanks 
Whether your vehicle uses a hydrogen engine or a hydrogen fuel cell, you will need an onboard hydrogen fuel tank. These fuel tanks stay similar between hydrogen engines and hydrogen fuel cells. The demand for these onboard fuel storage systems needs to reach a sufficient level of scale so they can be more affordable. As more commercial transportation applications start to use hydrogen engines, the closer we get to this scale. 
To bring fleets and OEMs the reliable and affordable hydrogen storage tanks, Cummins Inc. has recently formed a joint venture with NPROXX, a leader in hydrogen storage and transportation. This joint venture will provide hydrogen storage products for on-highway and rail applications.  
Hydrogen internal combustion engines (ICEs) can bring widespread fuel cell adoption closer  
Hydrogen fuel cells are an advanced technology, they can power vehicles while producing no emissions at all besides water vapor. They also operate different than how hydrogen engines work. 
Meanwhile, the infrastructure requirements of hydrogen fuel cells and hydrogen engines are the same. They both require the network to produce, transport and distribute CO2-free hydrogen. They both require the same on-vehicle hydrogen tanks. Even from a regulatory infrastructure perspective, they will likely be governed and benefit from some of the same regulations.  
For example, the U.S. infrastructure bill directs eight billion dollars for regional hydrogen development hubs. It also directs another seven and a half billion dollars to build out a network of electric vehicle charging, hydrogen, and natural gas fueling stations on interstate highway corridors. Hydrogen engines could reach to a scale of adoption where these infrastructure elements are utilized.  
As hydrogen engines drive the infrastructure buildout outlined earlier, this will make hydrogen fuel cells viable for an increasing number of commercial transportation applications.  
Hydrogen engines are likely to become a major milestone on the journey towards a zero emissions economy. Because they employ technology that is available today, and are viable to deploy in a wide range of use cases, they are a great way to act now. Not only can they unlock significant progress in terms of reducing emissions, but they also contribute to growing the infrastructure needed for other hydrogen applications including hydrogen fuel cells. If you are interested in learning more, don't forget to check answers to frequently asked questions around hydrogen engines.