Natural gas (CNG) vs. LPG, LNG, RNG and Diesel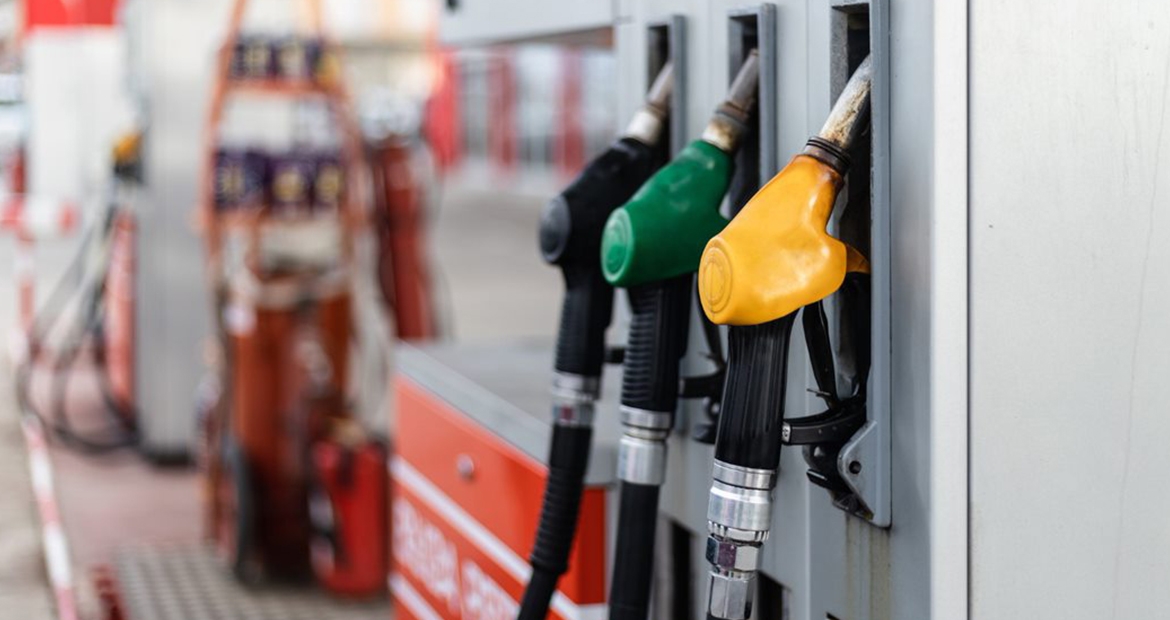 Commercial vehicle fleet managers face a dizzying array of options when it is time to replace or upgrade vehicles. One question that fleet managers often ask is whether there are any good fuel options available to their business besides diesel or gasoline. Alternative fuels, including natural gas, have grown in popularity in recent years due to their broad appeal. Considering a full or partial switch to an alternative fuel is more often than not a question worth asking. Here is how the main fuel options compare to each other.
Compressed Natural Gas vs. Diesel
Natural gas is a great choice for many types of heavy and medium-duty vehicles because it burns cleanly. Anyone who has replaced an oil furnace with a natural gas furnace in their home knows this. Oil furnaces produce soot and must have their flue cleaned regularly. Natural gas furnaces, in contrast, can be vented through the side of the house. You will never see any trace of soot on the wall above the vent because the combustion of natural gas doesn't produce any. It's the same thing with natural gas vehicles—they don't generate particulate matter or volatile organic compounds (VOCs), and they don't require difficult to maintain exhaust treatment systems. Beyond the environmental aspects, the benefits of natural gas engines are reliability and financial.
If interested, don't forget to dive deeper in natural gas engines vs. diesel engines.
Natural gas vs. LPG
LPG, or liquefied petroleum gas, is a mixture of light hydrocarbons. In the U.S. and in Canada, LPG consists of at least 90% of propane, with the balance made up of other gases including butane. This is why LPG is sometimes simply known as propane. In other countries, the composition of LPG can vary. In Mexico, for example, LPG's propane content can be as low as 60%.
Natural gas, in contrast, is almost entirely made up of methane. If you have a gas grill, then LPG is what you use for your cookouts. If your home has a gas furnace, then natural gas is what keeps it warm (LPG or propane furnaces are also available).
In vehicle applications, LPG and natural gas present many of the same benefits. Both burn cleanly and silently, can help reduce maintenance vehicle costs, and can eliminate most cold weather start problems. LPG is the third most widely used motor fuel in the world behind gasoline and diesel, and so LPG tends to be easier to find. According to the US Department of Energy, there are almost 2,000 publicly accessible LPG fueling stations in the United States and Canada.
Compressed Natural Gas, in comparison, is only available at less than half that number of stations. (Both numbers are dwarfed by the number of gas stations dispensing gasoline, which is greater than 100,000).
Compressed Natural Gas vs. Liquefied Natural Gas
Compressed Natural Gas, or CNG, and Liquefied Natural Gas, or LNG, are the same substance. CNG is received and stored a vehicle's tank is gaseous form. To obtain LNG, natural gas is compressed and cooled to extremely low temperatures, at which point it turns to liquid. LNG can then be shipped, stored, and used to fill the tanks of LNG vehicles. Much of the global natural gas trade occurs in the form of LNG. Some countries, such as South Korea and Japan, receive almost all of the natural gas they use in LNG form.
In vehicle applications, the main advantage that LNG has over CNG is that it is more dense. For two tanks of the same size, the LNG tank will allow a vehicle to drive further than the CNG tank. This makes LNG an interesting option for heavy trucks traveling long distances.
LNG, however, is more complicated to use, and is not widely available. LNG fueling stations require complex cryogenic equipment. There are only about 55 public-access LNG stations in the United States, and most are located at industrial facilities where natural gas is processed. LNG is also more hazardous than CNG. One safety concern results from the need for LNG vehicles to vent off fumes. LNG vehicles do not normally come with LNG cooling systems, so LNG tanks tend to gain heat. The heat gains cause some of the LNG to vaporize. Eventually, the vapors need to be vented to avoid excessive pressure build ups. This is why LNG vehicles should never be parked in interior garages unless special ventilation is installed. LNG, being very cold, can also cause freeze burn. Contact with LNG, LNG vapors and the uninsulated surfaces of LNG fuel system components should also be avoided, and drivers and mechanics need to be trained in LNG safety.
Natural gas vs. Renewable Natural Gas
Chemically, natural gas and renewable natural gas are almost identical. Natural gas vehicles can run on renewable natural gas without experiencing any difference. Natural gas and renewable natural gas differ in their origin. Natural gas, like oil, is extracted from fossil resources present in the ground. Renewable natural gas is obtained by fermenting organic waste such as sewage sludge or animal manure in large industrial tanks known as digesters. After some processing, the gases given off by the fermentation process can be used interchangeably with fossil natural gas.
Switching to renewable natural gas is a great way for businesses operating fleets of vehicles to reduce their carbon footprint. It can be produced at almost any dairy farm using relatively low tech equipment. It can be used to fuel nearly any CNG vehicle. If it is not practical to fuel a vehicle entirely on renewable natural gas, then blending with fossil natural gas is possible. Even then, the use of renewable natural gas will result in an instant reduction in CO2 emissions without the need to invest in any upgrades or modifications to the vehicle.
If natural gas engines are relevant to your needs, don't forget to also check our answers to frequently asked questions about natural gas engines. These answers cover topics such as cost, practicality, and feasibility of integrating natural gas into commercial fleets.