When to switch to natural gas engines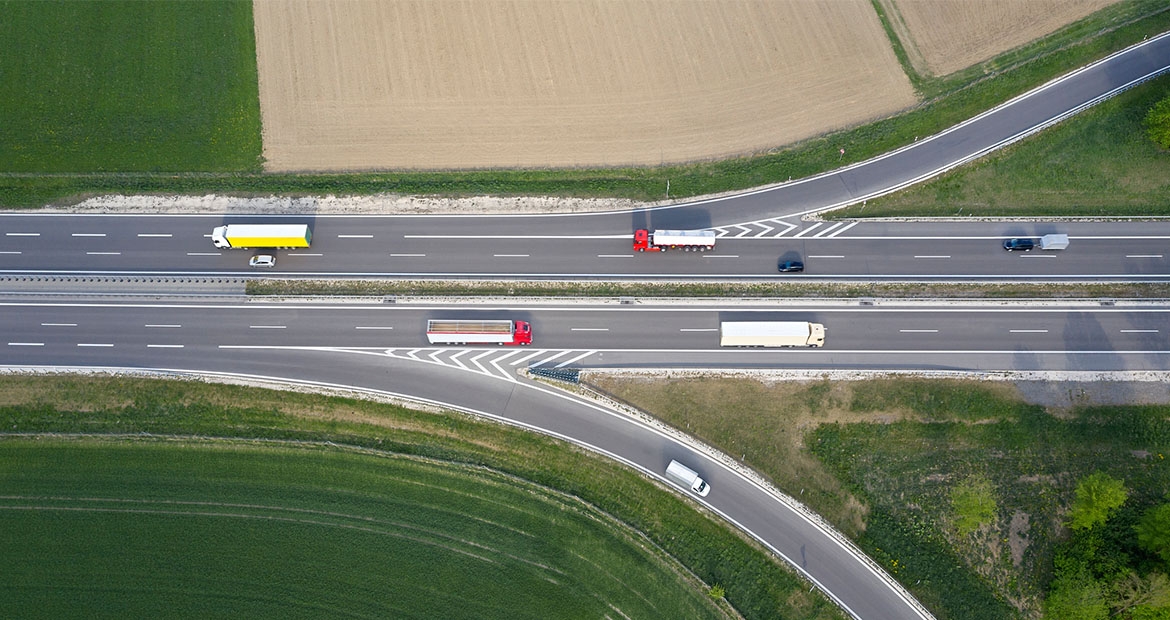 Natural gas engines can be a great option for commercial vehicles. They're quieter than diesel engines, they reduce air pollution, and they can help fleets save a lot of money on operating costs, especially when it comes to fuel. So why don't more fleets switch to natural gas engines?  
Compressed Natural Gas, or CNG engines are a great option for a wide range of fleets and commercial vehicle applications, but not all.  
Are natural gas engines a good fit for your business or mission profile? We'll lay out some of the key benefits of natural gas engines, and some of the drawbacks, to help you decide where natural gas is a viable option for your fleet. 
Mission profile and Infrastructure while switching to natural gas engines 
Given the current state of natural gas refueling infrastructure availability, fleets seeing the most success with CNG today are those that return to base each night. These are fleets that can complete their routes on a single tank of fuel, return to base and refuel "behind the fence." 
At the end of their shift, drivers park their vehicle in a designated space. They connect a fueling nozzle to the vehicle and go home. The next day, the tank is full. Transit buses, refuse trucks, urban delivery trucks, and regional haul semi-trucks are all good examples of vehicles that can effectively refuel at a central depot. The behind the fence refueling system works well for these applications. 
There are set-up costs associated with establishing refueling capacity onsite, but most natural gas fuel suppliers offer options to install fuel pumps with no money paid upfront. The cost is baked into the fuel contract, which can be as long as a three-year term. This provides stable fuel costs over the life of the contract and the savings are significant compared to the high cost of diesel fuel, which is much more volatile. 
For heavy, or long-haul trucks, refueling is more difficult. They rely on public refueling stations along major interstates. Currently the number of public CNG pumps is dwarfed by the number of diesel pumps, but Cummins and several transportation industry partners are making strides to change that. The company recently announced a plan to collaborate with Love's Travel Stops and Trillium to enhance low and zero carbon fuel and powertrain solutions.  
Cummins also recently announced plans to develop a 15-liter natural gas engine, the X15N, designed for class 8 long-haul applications. News of the X15N is already generating significant interest and excitement in the North American heavy-duty truck market. So much so it was named one of the Top 20 New Products of 2022 by Heavy Duty Trucking (HDT). 
These investments in new products and refueling infrastructure will make integrating natural gas vehicles easier for long-haul fleets.  
Maintenance and safety considerations for natural gas engines 
In addition to considering refueling needs, there are unique maintenance needs that should be considered.  
CNG systems have three main hazards: high pressure, fire and asphyxiation. High pressure is the primary concern because the nominal fill pressure of the CNG stored in fuel tanks is 3,600 psi. To address high-pressure concerns, the high-pressure CNG fuel system components other than CNG cylinders are designed to withstand four times their rated pressure, which allows them to withstand at least 14,400 psi without bursting. 
CNG cylinders are built to meet rigorous federal standards and are constructed from much sturdier materials than gasoline or diesel fuel storage tanks. All CNG fuel cylinders must be manufactured to withstand 2.25 times their fill pressure. This means that all CNG cylinders have a minimum burst pressure of 8,100 psi which is far above the fuel delivery pressures of CNG fueling stations. 
To protect CNG cylinders from rupture in the event of fire or over pressurization, pressure relief devices (PRDs) are installed which are designed to open at a specified temperature or pressure, relieving the cylinder of its pressurized contents. Each cylinder is equipped with at least one of these mandatory safety devices—and many cylinders have two or more PRDs. 
Not every maintenance facility can be used for CNG vehicle maintenance. Facilities that support vehicles using liquid fuels incorporate several safety features that differ from the safety requirements needed to service natural gas trucks.  
For example, indoor facilities that service diesel trucks have ventilation systems designed to capture fuel vapors near ground level because liquid fuel vapors are heavier than air. The components of natural gas are lighter than air and rise to the ceiling. That means CNG maintenance facilities require sensors and ventilation systems at ceiling level to alert technicians is potentially dangerous. The shops must also be certified by a fire marshal for proper ventilation, which is uncommon when compared to other traditional shops. In addition to proper ventilation, CNG service facilities need to have methane detectors.  
It's critical that CNG vehicles are serviced according to the manufacturer's recommended maintenance intervals. This includes making sure oil changes are performed on time, using a schedule based on operating hours. It is also important to use the proper engine oil. Cummins natural gas engines use a different oil specification compared to their diesel counterparts. In 2018, Cummins announced a new oil specification — Cummins Engineering Standard (CES) 20092—that allows for longer drain intervals. 
If you're thinking about setting up a natural gas fueling point or about maintaining natural gas vehicles on your premises, it's a good idea to estimate the cost of these modifications. When they are low, the economic benefits of natural gas engine powered vehicles can surpass these switching costs. 
Role of natural gas engines in reaching environmental goals 
Switching to natural gas engines is one of the best ways for commercial vehicle fleets to reduce their emissions of NOx, particulate matter and VOC – in addition to recognizing other environmental sustainability benefits of natural gas engines. 
Reducing emissions, however, does not have the same air quality benefits for every vehicle. Trucks used on lightly traveled roads in sparsely populated areas may not have a significant impact on air quality locally. They're also unlikely to cause a significant degradation. If the same truck was on drayage duty between the port of Los Angeles and logistics centers in the area, its emissions would be more likely to contribute to local air quality concerns. 
This is why companies that operate vocational vehicles in urban areas may want to consider using natural gas engines. Switching to natural gas benefits the communities in which these businesses operate. Their customers, who often belong to those communities, stand to benefit the most from better air quality. 
Regulations to consider while switching to natural gas engines 
Reducing emissions is a great way to generate goodwill among the community, but sometimes it's also a matter of compliance. In some areas, strict emission standards apply to both the sale of new vehicles and to in-use vehicles. California, for example, enforces a set of rules applicable to heavy-duty diesel vehicles.  
As a result of these rules, starting in 2023, all drayage trucks using diesel engines will require a 2010 or newer engine. If your business is among those that will be replacing trucks or engines, you may want to consider switching to natural gas, because it can be a very cost-effective way to meet emissions standards and save money on fuel. 
Both the Environmental Protection Agency (EPA) and California Air Resources Board (CARB) have tighter emission regulations coming in 2024 and 2027. The Cummins X15N will be certified to not only meet these emission requirements, but to exceed them as well, ensuring compliance for years to come. 
In summary, natural gas engines can help fleets lower their total transportation emission and slower operating costs without major disruptions to their day-to-day operations or mission profile. Moreover, natural gas, as a fuel, has a key role to play in our renewable future.  

Never miss the latest and stay ahead. Sign-up below to receive the latest in technologies, products, industry news, and more.