Digging Deeper: Reducing machine downtime in mining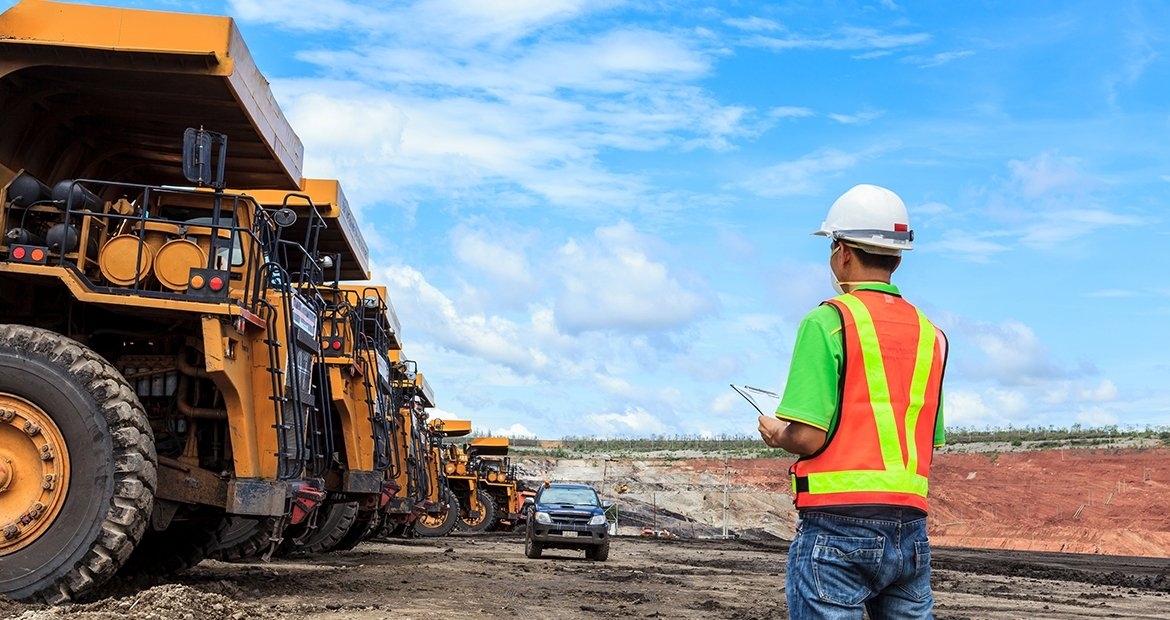 Downtime of a mining dump truck or an excavator could cost the mine operator over thousand dollars per hour. With such high costs associated with machine downtime, it is crucial for the mining industry to improve machine uptime. 
What is machine downtime, uptime and availability?
Let's start with equipment availability. Equipment availability as the duration the equipment is ready when it matters. This is important for many applications, including you being able to do something personal like drive your car when you need it. 
Equipment or machine uptime is the duration the equipment can work when it matters. We can consider machine availability and machine uptime the same for the rest of this article. 
Equipment or machine downtime is the opposite of machine uptime. Machine downtime is the duration the machine can't work when needed.
Equipment uptime or machine downtime are critical for many industries. However, two factors make these exceptionally important across types of mining. These are costs associated with machine downtime and the continuous need for the equipment to operate. A typical mine works 24/7 throughout the year, for years to decades. A mining haul truck could work for over 600 hours a month. This is the equivalent of two years of driving for an average U.S. driver. 
Given the importance of equipment availability for miners, let's get into five impactful ways to boost equipment and machine uptime.
No. 1: Begin with the highest quality engines to minimize machine downtime
Miners benefit from working with partners that offer extensive aftermarket capabilities. Meanwhile, the best starting point for mine operators to maximize machine uptime and availability is to have reliable engines. This is a proactive approach. It focuses on avoiding engine issues instead of trying to repair them.
Here is a real-life example on how engine reliability makes a difference. A customer from an Arizona (USA) mine site had concerns. It was because their non-Cummins engines powering their haul trucks were not performing at the quality needed. The customer has decided to switch to Cummins QSK60 engines. The customer consequently reported a 43% improvement in mean time to failure and a 69% improvement in mean time to repair. This is a great example of how reliable engines can help you minimize equipment downtime and maximize uptime.
No. 2: Reduce machine downtime by having access to plentiful spare engines
You can reduce equipment downtime and prevent financial losses by leveraging spare engines. Miners can use these spare engines while the primary engines are going through planned or unplanned service. You do not need to buy and own these extra engines. Instead, you can work with partners capable of offering this service to you.
Cummins offers over 1,000 support engines ready to be shipped to our partners in the mining industry. This number is higher than the annual engine production of some of the smaller mining engine manufacturers.
No. 3: Reduce rebuild time with capable and nearby rebuild centers
Rebuilding an engine instead of buying a new one helps mining operators reduce total life cycle cost of their equipment. Larger engine manufacturers offer the re-build service through dedicated facilities. Location and capability of these facilities are critical. This is because an average mining dump truck engine weighs 20,000 pounds, equivalent to five midsize passenger cars combined.   
Reducing rebuild time also helps with maximizing the mining equipment uptime. 
Cummins has 16 master rebuild centers around the world. These centers are capable to rebuild high horsepower engines. The certified rebuild process, from teardown to final inspection, is a detailed 600-step procedure to ensure the highest quality. 
No. 4: Minimize machine downtime with trained technicians ready for you
Even the most durable engines need planned and, in some cases, unplanned maintenance. Mine sites, with their remote locations, present a unique challenge for technicians to respond in a rapid manner. One-way Cummins addresses this challenge is to offer on-site aftermarket support for mining customers that aim to boost equipment uptime and availability. This comes in addition to having 1,000+ trained technicians at various Cummins locations.
The Julong Copper Mine is a great example spotlighting how Cummins goes to great heights. Cummins maintains over 10 aftermarket support team members on site, located at an altitude of 5,500 meters.
No. 5: Leverage advanced analytics and telematics to increase equipment uptime
How much money would you have saved if you knew what component to change and when? While you are reflecting on it, look at how a Chilean mine operator saved over $1M and minimized downtime. Simply by taking advantage of telematics and data-enabled services. 
Condition-based maintenance (CBM), offered through PrevenTech Mining, is at the core of telematics. CBM helps miners improve equipment availability and uptime. CBM helps miners to prevent unscheduled maintenance and to better plan scheduled maintenance.
Availability is and will continue to be a key driver for the mining industry to deliver superior financial performance. Miners interested in boosting their equipment's availability can seek partners that can bring strengths in spare engines and parts accessibility, capable re-build facilities, and readiness of technicians," said Kevin Spiller, Director of Mining Business at Cummins.
Interested in additional mining perspectives? You might also like: 
Interested in deepening and broadening your expertise in the mining industry? Sign-up below to receive periodic insights, trends and news customized for the mining industry. To learn more about mining power solutions Cummins offers, visit The Power of Cummins Mining.