Cummins Goes to Great Heights to Power Julong Copper Mine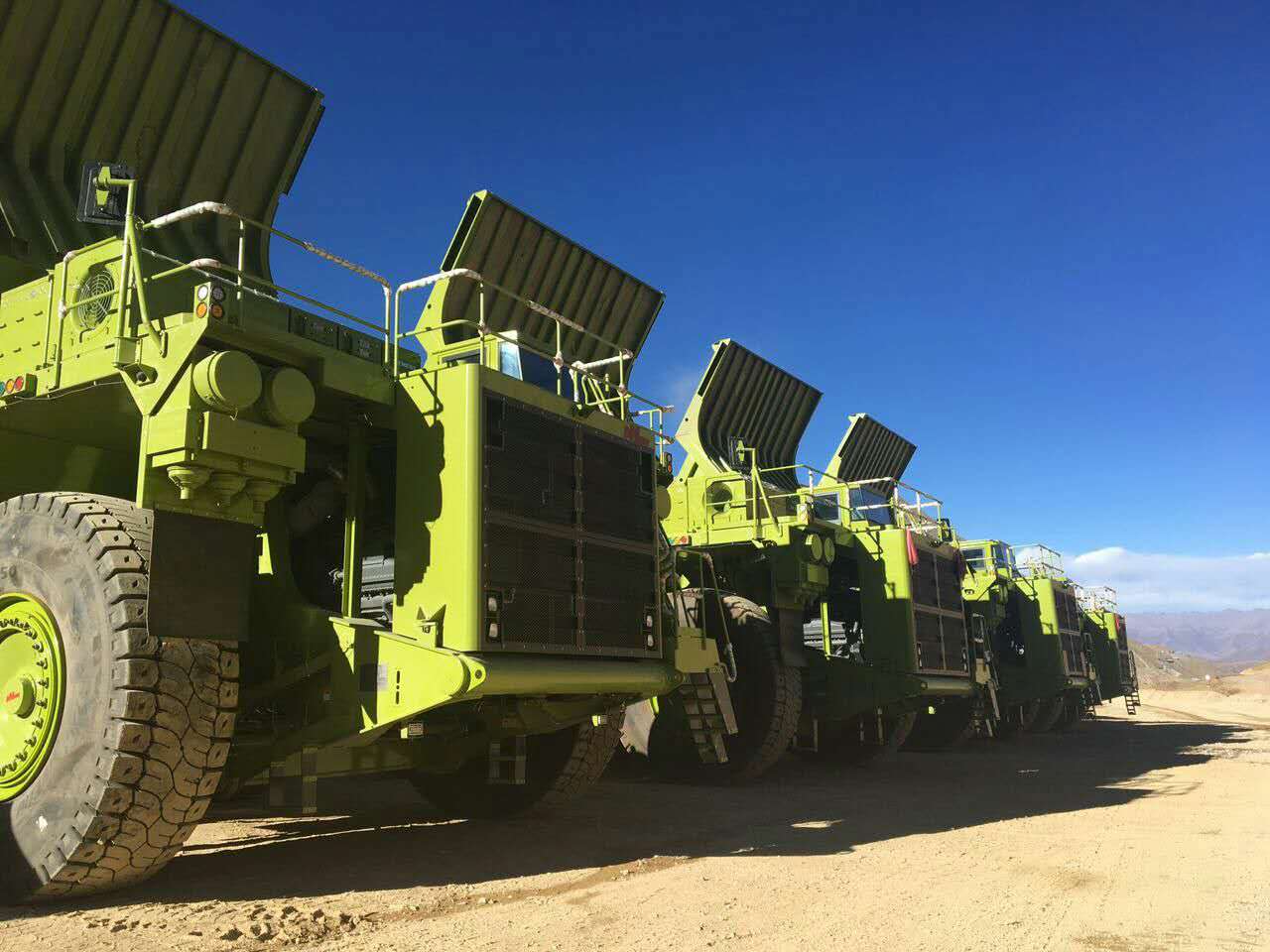 Cummins provides more than just engines to serve its fleet of engines at the Julong Mine.
The most valuable mineral resources are usually excavated in hard-to-reach locations around the world. This causes difficulty not only for the miners, but also for the heavy machinery used at mine sites. Some of these mines operate at high altitude, where the air quality and severe weather conditions can compromise engine power and fuel efficiency. Cummins engines take on this challenge in a variety of applications at the Julong Copper Mine site Julong Mine is China's largest copper mine site. There are more than 65 Cummins engines operating at the mine located an altitude of 5,500 meters. Higher than the base camp for Mt. Everest, the world's tallest mountain, Cummins engines deliver high reliability and outstanding durability. Cummins' Tier 2 products adapt automatically in extreme conditions, which allows our engines to provide the optimum power solutions. Varying in size from 19L to 60L, the engines support applications such as excavators, dump trucks, power generators, drillings and bulldozers.
The 240T ultra-class haul trucks powered by Cummins QSK60 engine have continuous uptime in this severe environment making it the top engine of choice at Julong. The QSK60 leverages robust engine design, sophisticated controls, and extended maintenance intervals to improve fuel economy and operating costs down at the site.
In addition to great products, Cummins has the advantage of employing dedicated team members to support the maintenance and operations needs at the mine. Cummins maintains 12 aftermarket support team members on site.  When reflecting on the quality of support being provided, Zhao Hongbo, Cummins Service Team Leader said, "We are very proud to be the engine supplier for our customer for more than 3 years.  We have a track record of delivering what we promise to our customers and have excellent team to execute projects for logistically difficult high-altitude locations."
The talented and experienced Cummins' Aftermarket support team continues to demonstrate remarkable achievements by supporting and resolving any issues on site. Cummins provides a customer focused approach and reliable power for keeping applications in some of the harshest environments in a world Always On. If you would like to learn more about our team of experts, our dependable engines, or our innovative products please visit http://www.cummins.com/mining or contact your local Cummins dealer here.