Cummins QSK60 Rescues an Arizona Mine Site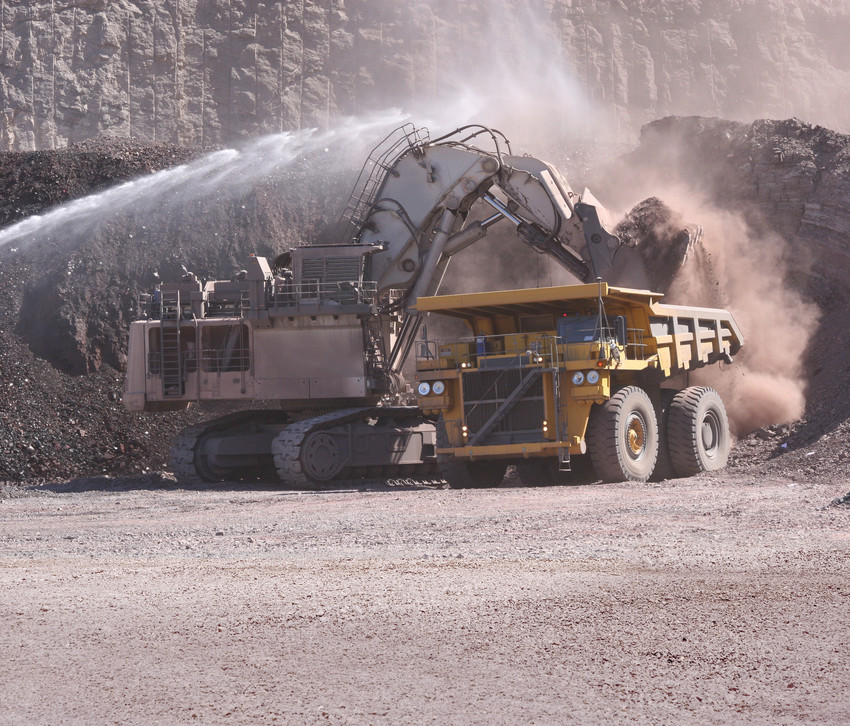 In some of the most extreme environments on the planet, mining operations are constantly moving without a break. No matter what, the operation must keep moving every hour of every day. In the mining world, downtime due to any single piece of equipment can result in the loss of tens of thousands of dollars. There are two keys to a successful mine site operation; equipment availability and productivity. To achieve optimal performance in both categories, miners need partners that work just as hard as they do. Cummins' Sales and Service teams work extremely hard to provide excellent service and support to ensure each customer runs an efficient mine site that is always on. 
When a mine site in Arizona expressed concern because their non-Cummins engines powering their Komatsu 930E-1 Haul trucks were not performing at the quality needed and the engine manufacturer was not providing the customer support needed, Cummins came to the rescue!
This mine is in one of the most extreme environments in Arizona; with hills of dust and sand, and temperatures above 100 degrees Fahrenheit. In fact, the hauling equipment at the site runs at a 38% load factor and faces extreme environments daily. The mine had seven Komatsu 930E-1 Haul trucks going through a rebuild due to performance issues. Higher engine up-time and improved fuel efficiency were required to meet the demanding needs of this customer. To help the customer meet their requirements, the Cummins Sales and Service team provided a large inventory of on-site parts as well as a dedicated on-site technician supported by three additional field technicians in the local area. Immediate improvements were seen to lower total downtime related to scheduled planned maintenance service and unplanned events.
In addition to the on-site support, the mine's operation manager made the decision to repower two of the trucks with a Cummins Tier 2 QSK60 engine to help lower fuel usage and improve equipment life.
The QSK60 engine is installed in most 240T and 320T haul trucks available today and provides higher total truck availability hours and one to two percent more fuel efficiency than any other engine in its class. Since repowering this mine's haul trucks with the Cummins engine, the customer reported the following improvements:
o MTTF (Mean Time to Failure) has improved by 43%
o MTTR (Mean Time to Repair) has decreased by 69%
o Haul truck availability has improved 3-4% since installing the QSK60
o Truck availability has increased by 4%
o Fuel burns one to two gallons less per hour
The success of this repower and relationships built with the distribution team gave this customer the confidence to make plans to convert the remaining five trucks to Cummins' QSK60 engines. In fact, the customer has decided to have all their mining products powered and serviced by Cummins by 2021.
Cummins provides a customer focused approach and reliable power for keeping applications Always On in some of the harshest environments in the world. If you would like to learn more about our team of experts, our dependable engines, or our innovative products please visit  http://www.cummins.com/mining or contact your local Cummins dealer here.