Fin Kumbula Provides the Backbone to Electrified Products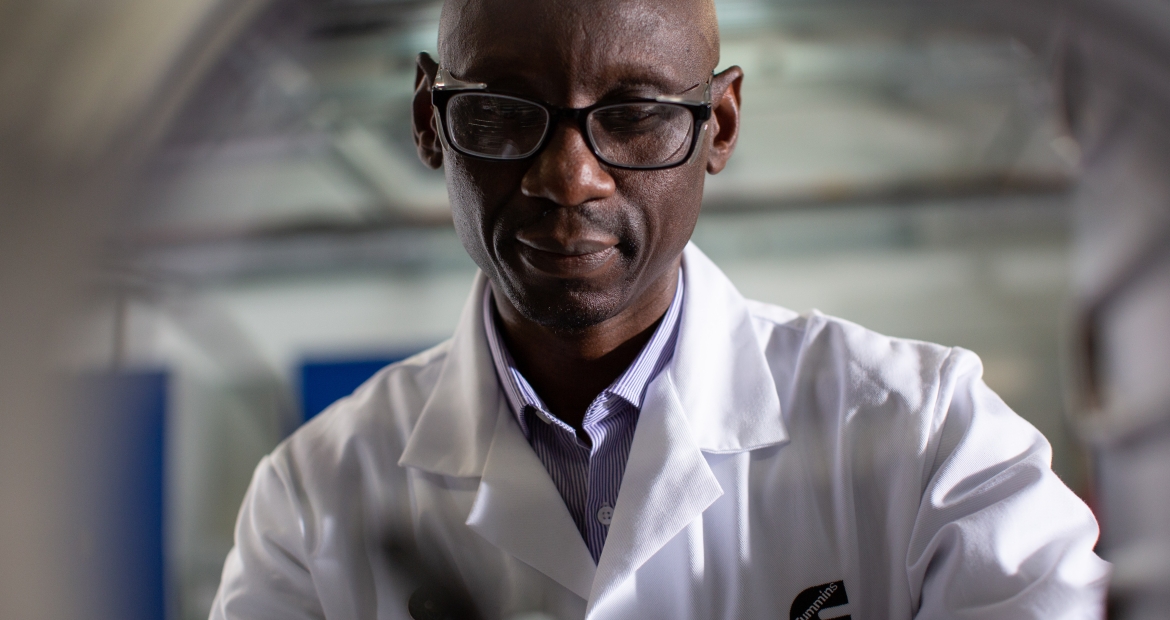 Fineti "Fin" Kumbula has over 24 years of experience in the electric battery industry. Originally from Mozambique, Fin moved to neighboring country Zimbabwe to pursue a degree in Mining and Extractive Metallurgy. "It's chemistry," explains Fin. "You take raw materials through a reduction process to refine them." It's from these refined materials that you get the building blocks of batteries: lithium, cobalt, nickel, etc. 
After 12 years in the mining industry, Fin moved to the United Kingdom to work in the automotive industry building battery packs. His educational and professional background gives him a broad understanding of the entire process required to build a battery - from extracting and processing the raw materials to building, testing, and installing battery packs into vehicles. 

Data, data, data
As the Laboratory Operations Manager at the Electronic Chemistry lab in Milton Keynes, Fin oversees a 24/7 production. The lab is always running, always performing tests that characterize (determine the capabilities of) lithium-ion battery cells, which are the building block of a prismatic battery pack. The data produced from these tests guide the design of Cummins' electric batteries. 
 
"My challenge is to make sure the experiements we design and the data we produce is the best quality. The data we provide serves as the backbone of our products."
 
Without the right data, the engineering team cannot determine which are the best cells to use in our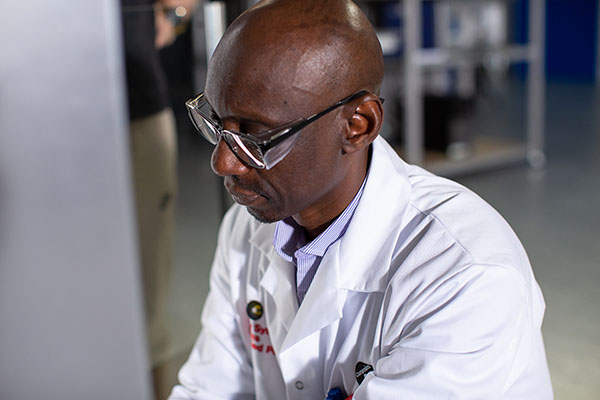 products and how they should be built into a module to ensure we build a superior product that meets our customers' needs. Simply put - no data, no product. 

More than a business
Fin chose to join Cummins as part of the acquisition of Johnson Matthey Battery Systems, one of three companies Cummins has acquired to help expand the capabilities of it's Electrified Power Business Unit (EPBU), which was created in 2018. Fin credits his decision to Cummins' commendable ambitions and to J. Irwin Miller's (Cummins' CEO from 1951-77) vision:
 
"I was inspired by Mr. Miller's vision of how companies should do business; Cummins exists not only to make money, but also to address global issues and help communities. I said to myself, 'This is the company I want to work for.'"

Cummins invests in its people
Fin's job is supported by Cummins' investments in EPBU, investments which have christened Cummins' electrification arm as the world's "most well-funded start-up" in the electrified power industry.
 
"We expanded [the lab] by almost 50 percent of what it used to be."

It's not only infrastructure that benefits from Cummins' investments but also its employees. Cummins supports Fin in pursuing his passion in quality by enabling him to become a British Standards Institution (BSI) certified internal quality auditor. As a BSI-certified auditor, Fin can continue to improve the tests and accuracy of the data the Electrochemistry lab produces. Fin summarizes the importance of his role:

"The survival of the business relies on the information we provide."
Interested in learning more about a career in Electrified Power at Cummins? Click here. 
Read more stories from team members in Cummins' Electrified Power:
Read Jordan's story
Read Odaro's story
Read Rima's story