Jordan Loos Blends Innovation with Collaboration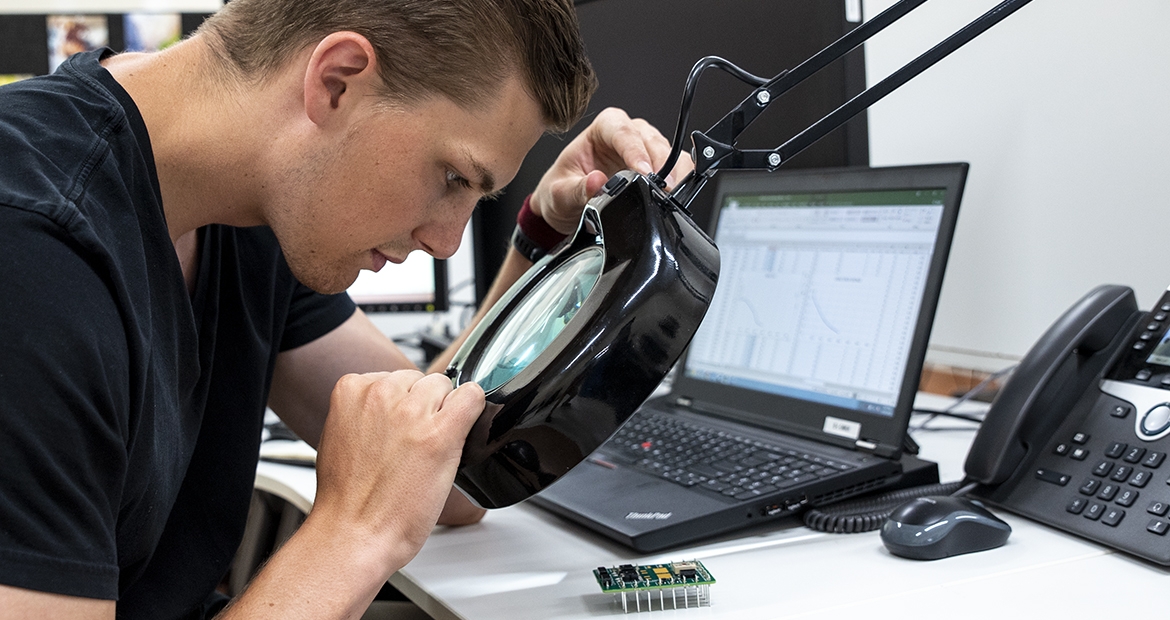 Jordan Loos, Systems Engineer, is pushing the boundaries of electrified innovation in his role within Cummins Electrified Power business segment by collaborating across global teams. 
Collaboration has always been familiar to Loos. Whitewater rafting is a passion and hobby that extended from his parents to him -- his family's whitewater rafting business gave him firsthand experience working on a team.

Loos finds a path to Cummins. 
Jordan received his Bachelor's degree in physics with a minor in chemistry from Willamette University in Salem, OR. After completing his undergraduate degree, he moved on to earn a degree in engineering from Columbia University in New York. 
Loos' interest with battery technology started in college -- "Batteries on a cellular level have always been an interest for me, but seeing the end product is the most satisfying part," he says. His interest in batteries led him to accept a job at Brammo, a primarily low-voltage battery startup that was later acquired by Cummins in 2017. 
"100 years of innovation shows a real track record of how we do things. Cummins has great production facilities and great volumes of manufacturing."

Loos finds purpose in electrified power.
Recognizing that at Cummins, efficiency and safety are top priorities, Loos works hard developing Cummins' battery management systems (BMS), otherwise known as 'the brains' of the pack using modeling and algorithms. 
By implementing controls in the BMS that make it capable of monitoring, calculating, and reacting to key parameters, Jordan ensures the safety, functionality, and reliability of the battery pack. Loos' responsibilities include confirming the batteries function optimally by validating and testing them. Then, he turns his research over to documentation to create standards for how to verify the performance of the pack.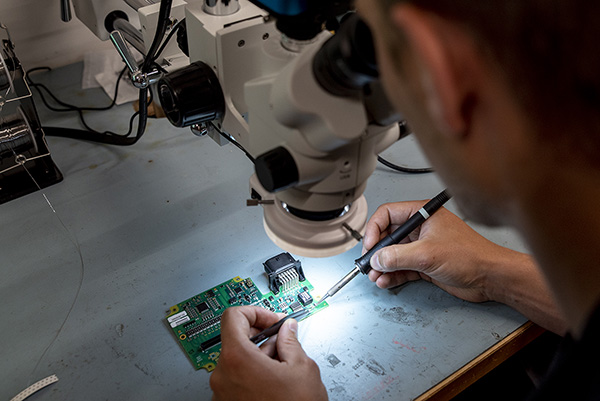 Loos feels the energy and pride that come with bringing Cummins' vision of electrification to life. For him, the team effort is key to the success of innovation in electrified power. He adds that working at Cummins has given him the opportunity to collaborate with people from diverse backgrounds to find creative solutions to different challenges. 
"Everyone is enthusiastic about building this [electrification] business from the ground up."

Jordan believes in Cummins.
Loos says, "One thing that makes me excited to be a part of Cummins is the small team vibe in a big company setting. I love the resources and support Cummins has provided to the Electrified Power business." Even though Cummins is a global company with more than 58,000 employees, he feels it isn't like most global organizations -- "everyone goes the extra mile to get things done."
Cummins invests in Loos by providing him with opportunities to expand his knowledge and skills in the field. He has attended multiple conferences where he was able to meet with other engineers - both in his industry and in his company. Cummins gives opportunities to all employees to attend networking events and to take courses, which Loos has utilized already. 
"I'm looking forward to the future of my career with Cummins, but for now I'm taking it one step at a time."
 
Interested in working at Cummins? Explore our careers. 
Read more storing from team members in our Electrified Power business: