Comparing emission reductions across alternative fuels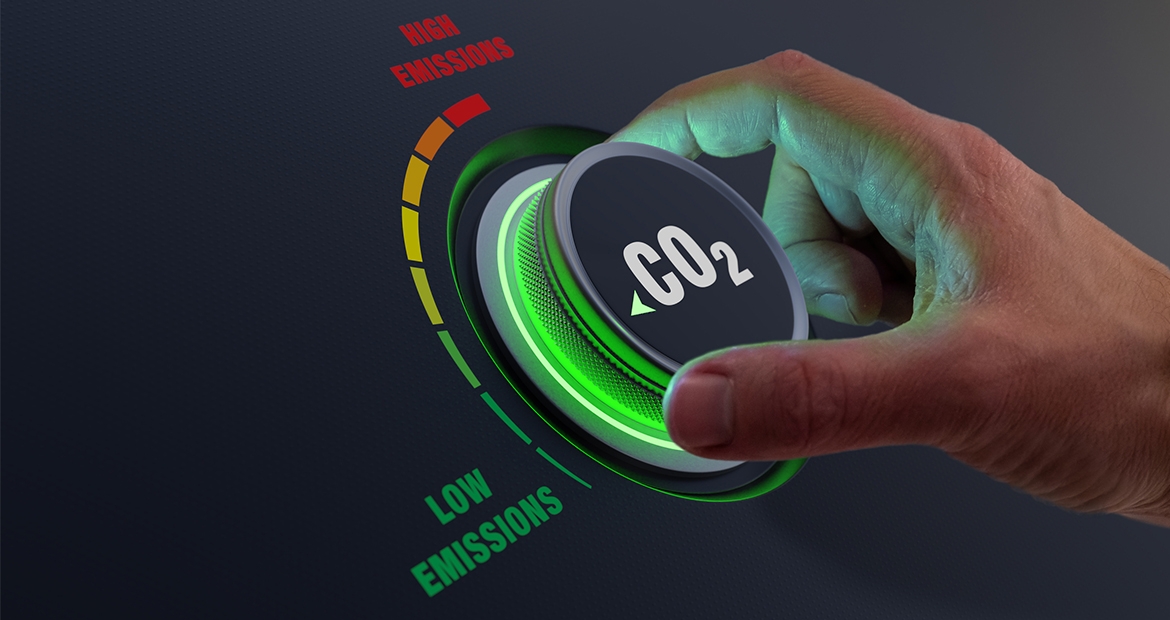 Vehicle greenhouse gas emissions can be accounted for on a "tank-to-wheels" basis or on a "well-to-wheels" basis. The former only considers the emissions that come out of a vehicle's tailpipe. The latter includes the emissions that were released as a result of the production, processing and distribution of the fuel. For some alternative fuels, how they are made is more important than what happens when they are burnt.
Diesel engines versus modern diesel engines
Burning one liter of diesel produces 2.62 kg of CO₂, or over 26 lbs per gallon. In addition, diesel exhaust includes nitrogen oxides, carbon monoxide, soot, and other air pollutants. All are known to be harmful to human health and have the potential to reduce air quality. Like other fossil fuels, diesel is part of the man-made climate change problem. 
Diesel will never be a truly low carbon fuel, but diesel vehicles have come a long way from where they were thirty years ago. Modern diesel engines are more fuel efficient and contribute less to global warming and to air pollution than older engines. Replacing an old diesel engine with a newer model has a positive impact on the environment. Modern engines also come with sophisticated aftertreatment systems that thoroughly scrub their exhaust from pollutants such as NOx and particulate matter. Diesel particulate filters (DPF), for example, are designed to remove soot from the exhaust of diesel engines. There are opportunities to lower engine emissions through a combination of the use of alternative fuels and advanced engine technologies. Companies are using alternative fuels and advanced engine technologies to decarbonize their buildings and industrial mobility. There are already real-life examples that demonstrate the success of this approach.
Renewable diesel, a carbon-neutral fuel
Hydrotreated vegetable oil (HVO), or 'renewable diesel' is a renewable fuel made from crops such as soy and rapeseed, and from animal fats. HVO is said to be a CO₂-neutral fuel, as the CO₂ that the plant HVO is made from captures, is released back into the atmosphere when HVO is burned. After factoring in the emissions associated with the processing, transportation and distribution of HVO, well-to-wheels emissions are about 70% lower than diesel. Similarly, particulate matter (PM) emissions of HVO are typically lower than traditional diesel too. Meanwhile, emissions of criteria pollutants, such as NOx, are comparable to those of diesel.
Biodiesel usage emits less greenhouse gas (GHG) emissions
Biodiesel, like HVO, is manufactured from plants and other organic matter and is therefore a low carbon intensity fuel. Biodiesel is primarily used in diesel blends. For example, B20 blends, which contain 20% of biodiesel, result in roughly 20% less well-to-wheel GHG emissions than pure diesel. Using biodiesel and HVO in different blends provides users a great deal of flexibility in dialing up or down CO₂ emissions based on their objectives and on their budget.
Natural gas emissions compared to diesel emissions
Natural gas is a fossil fuel and its use results in greenhouse gas emissions. The well-to-wheels emissions of a natural gas vehicle, expressed in pounds per mile driven, are equivalent or slightly smaller than the emissions of a comparable diesel vehicle. Crucially, natural gas vehicles tend to have extremely low emissions of criteria pollutant such as NOx and particulate matter. This is one of the reasons why natural gas is a popular choice for heavy-duty vehicles that operate in urban environments such as garbage trucks, buses, and delivery trucks.
Renewable natural gas, another example of a carbon-neutral fuel
Chemically, renewable natural gas (RNG) and natural gas are identical. RNG, however, comes from the fermentation of organic matter. As a result, it is a CO₂-neutral fuel—just like HVO and biodiesel. Sometimes, RNG can qualify as a CO₂-negative fuel. One example is RNG obtained from landfills. Landfills tend to release methane, a potent greenhouse gas, due to naturally occurring fermentation. Recovering that methane and using it as a fuel prevents it from being released into the atmosphere. This means that the use of that fuel results in a reduction of greenhouse gas emissions.
Green hydrogen releases very small amounts of well-to-wheels emissions
Though all hydrogen molecules are identical, hydrogen is said to come in a variety of colors. Green hydrogen is made by electrolysis using renewable electricity. (The hydrogen palette also includes gray hydrogen, blue hydrogen and turquoise hydrogen, among others). Those colors refer to production pathways with intermediate decarbonization outcomes. When green hydrogen is used in a fuel cell vehicle, the only exhaust is water vapor. When it is used in an internal combustion engine vehicle, some NOx emissions also occur (and trace amounts of CO₂, resulting from engine oil burning). In both cases, well-to-wheels emissions are extremely small.
Hydrogen and natural gas blends – the impact of proportions on emissions
Blending green hydrogen into a natural gas pipeline is sometimes seen as a solution to the problem of transporting the hydrogen from its production site to consumers. Blending hydrogen into a natural gas pipeline can reduce carbon emissions. It has a similar effect as blending renewable natural as - the greater the content of the renewable fuel, the greater the reduction. High proportions of hydrogen can, however, affect end users whose equipment is not necessarily tuned for hydrogen blends. This can result in the equipment to underperform and derate, or to get damaged.
Methanol – is it a carbon-neutral fuel?
One way to produce renewable methanol is to combine green hydrogen and CO₂ captured from other sources. Methanol can also be obtained from the fermentation of organic matter—similar to the way that ethanol, or alcohol, results from the fermentation of sugars. When methanol is burned in an engine, the CO₂ originating from its production source is returned to the atmosphere. The result is thus CO₂-neutral. Engines that run on methanol release virtually no soot, no sulfur oxides, and when combined with the right technology, relatively small quantities of NOx. 
Ammonia burns CO₂-free
Ammonia is another energy carrier derived from hydrogen. Unlike methanol, ammonia molecules contain no carbon atoms and thus burn entirely CO₂-free. Ammonia is currently used in industrial processes like fertilizer or explosive manufacturing. There is also potential for ammonia to be used as shipping fuel. Its use in a marine engine would release no soot and CO₂, and the NOx released can be mitigated with aftertreatment.
Emissions are a key criterion to consider when choosing the right alternative fuel, but other advantages and disadvantages of alternative fuels should be taken into account. It is also important to note that the state of adoption among the alternative fuels can vary.