Pros and cons of different fuels in your decarbonization journey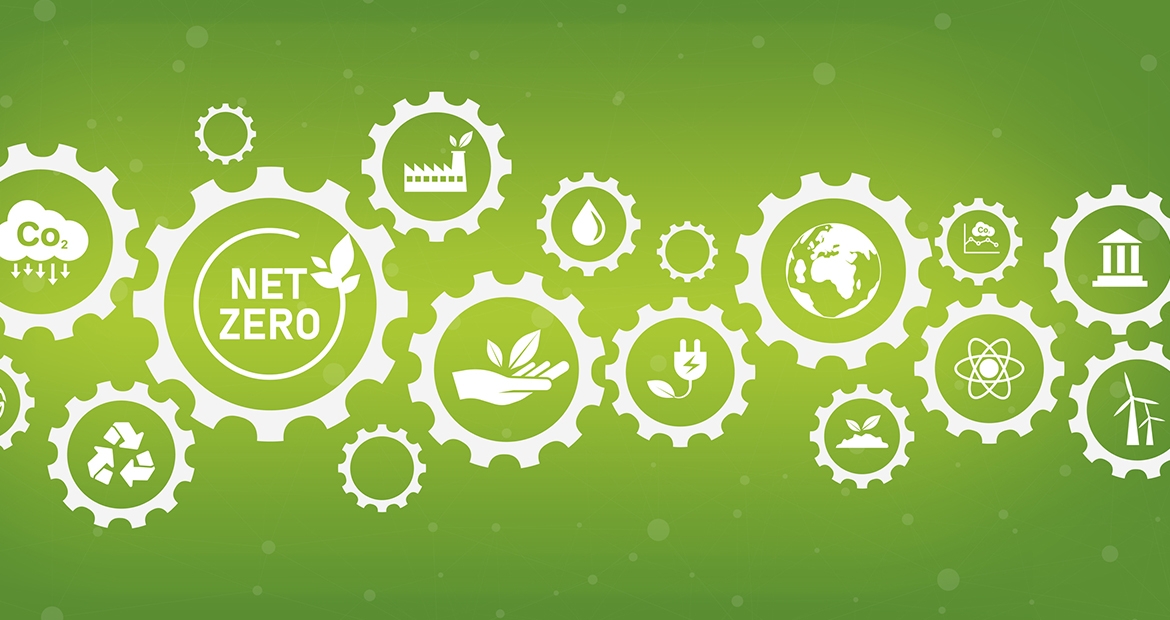 Diesel is the fuel of choice for a range of products including generator sets and engines used in marine, rail and construction and mining equipment, but there are alternatives. With concerns about the climate rising, businesses, shareholders and lawmakers are looking at replacement options for diesel in vehicles and power generation applications. Emission reductions across alternative fuels should also be considered when making a selection.
Diesel – why has it been popular and what has changed?
Diesel has been the fuel of choice for decades, with good reason. It is relatively cheap, widely available and performs well. Diesel engines just keep on going, with little maintenance. Refueling is easy as the infrastructure has been in place a long time and is universally available. However, diesel is a fossil fuel made from crude oil and, when burned, releases greenhouse gases.
Tailpipe emissions also include NOx and particulates, which can negatively affect air quality. As such, regulations on the use of diesel are tightening in countries around the world.
Renewable diesel, advantages and disadvantages 
Hydrotreated vegetable oil (HVO), or 'renewable diesel', is made from vegetable oils and animal fats and oils. It can be used in select diesel engines without modification, and used as a 'drop-in' replacement for diesel, it performs equally well. Net CO₂ emissions for HVO are typically 70% lower than diesel, depending on how the fuel is produced and distributed, as the renewable feedstock seed to make HVO absorbs carbon when growing. Tailpipe emissions are also cleaner than those from diesel. HVO, however, remains more expensive than diesel, particularly where there are no government subsidies and incentives. Additionally, the use of HVO is limited by the availability of feedstock.
Biodiesel and a closer look at blends that can be advantageous
Biodiesel is a renewable fuel made by esterifying fats such as vegetable oil, animal fats or used cooking oil – the same feedstock that can also be used to produce HVO. It is most often blended with diesel to reduce net CO₂ and other polluting emissions. Blends with varying proportions of biodiesel are available. B20 blends, which contain 20% of biodiesel is a common blend which advantageously balances cost and emissions, and can generally be used in engines with no modifications. Higher blends are less commonly used directly as a transportation fuel because they require engine modifications, can cause material compatibility issues, and present certain storage difficulties. 
Natural gas – why is it the most widely used alternative fuel?
Natural gas has been used as a fuel in vehicles for decades. Today it is the most widely used alternative fuel. Natural gas vehicles perform as well as diesel vehicles, but often with lower CO₂ and emissions such as NOx and particulates. Natural gas is either stored on board in liquid (LNG) or compressed (CNG) form. The choice depends on the infrastructure. In areas where natural gas infrastructure exists, or where it makes sense to install it, say, for a fleet of vehicles travelling in a local area, it can be a sound economic and environmental choice. 
Renewable natural gas usage in your decarbonization journey
Renewable natural gas is obtained from biogas, a methane-rich gas resulting from the fermentation of organic waste such as cow manure, sewage sludge or landfill organics. Renewable natural gas can allow engines to effectively reach carbon-neutrality. In some cases, such as when biogas is a by-product of naturally occurring fermentation and would be released into the atmosphere if not for its use as a fuel, renewable natural gas can even be a carbon-negative fuel. Adequately processed, renewable natural gas is nearly indistinguishable from natural gas. It can be used in any natural gas vehicles and in many industrial applications, such as power generation. 
Natural gas and hydrogen blends – benefits and challenges 
Green hydrogen can be blended with natural gas and injected into a natural gas pipeline. This automatically reduces the carbon intensity of all natural gas applications served by the pipeline. Using pipeline systems to distribute fuel blends that include hydrogen is not new and, for example, has been practiced for years on the island of Oahu in Hawaii (U.S.).
Gas utilities all over the world are assessing the feasibility of blending green hydrogen into their distribution systems. Various pilot schemes plan to introduce renewably produced hydrogen into natural gas pipelines, replacing up to 20% of natural gas content by volume in distribution systems. The advantage is an immediate reduction in greenhouse gas emissions. However, higher concentrations of hydrogen are thought to bring multiple challenges in terms of the fuel's effect on infrastructure and gas appliances.
Green hydrogen and why it could be the green energy carrier of the future 
Green hydrogen, or hydrogen made using renewable energy, may be the green energy carrier of the future. Green hydrogen can function as a source for both fuel cell electric vehicles and vehicles equipped with an internal combustion engine, specially modified for hydrogen. When powered by green hydrogen, a fuel cell coupled with an electric motor is often more efficient than an internal combustion engine running on gasoline.
Personal vehicles running on hydrogen have been available for years, yet have not received mainstream appeal. Meanwhile, with increasing renewable energy sources and the rolling out of hydrogen refueling stations, particularly in California (U.S.), hydrogen may make a lot more sense for heavy-duty commercial vehicles. This is why Cummins Inc. is currently developing a 15-liter and a 6.7-liter hydrogen engine.
Methanol; a fuel to be considered in your decarbonization journey  
Methanol, also known as wood alcohol, is a promising energy carrier that is today primarily derived from natural gas. Methanol is rarely made from green hydrogen today however this is predicted to change in the near future.  
Unlike hydrogen, methanol is a liquid at ambient temperature, making it easier to store and handle. It can be readily synthetized from hydrogen using well-known industrial processes. Methanol is a high-octane fuel which, in the right engine, can match the performance of a diesel fuel. It can be used in a variety of applications, including as a fuel for internal combustion engines. In fact, methanol is a performance fuel that has been used for decades in racing vehicles such as Indy cars and monster trucks. Primarily for safety reasons—methanol fires are easier to extinguish and burn without smoke.
Ammonia and green ammonia – how to they compare to other alternative fuels?
Like methanol, ammonia is another energy carrier that can be manufactured from green hydrogen. Being a liquid, it is easier to store and to transport by road, rail or vessel than gaseous hydrogen. However, it is toxic to humans, and creates NOx emissions during combustion, but advocates are confident these challenges can be managed with additional equipment and safety measures. 
Green ammonia is a promising substitute for ammonia obtained by traditional means in industrial applications such as manufacturing of fertilizer. Green ammonia can also be used to power internal combustion engines, although it is best suited for very large engines such as those used for marine propulsion. However, the supply chain for green ammonia is not yet sufficiently mature for widescale adoption. While ammonia is much easier to store than hydrogen, it has a significantly lower energy density than diesel fuel. This requires larger fuel tanks than a comparable diesel engine would use. It is important to remember that the state of adoption among alternative fuels can vary.