How to reap the benefits of a lightweight engine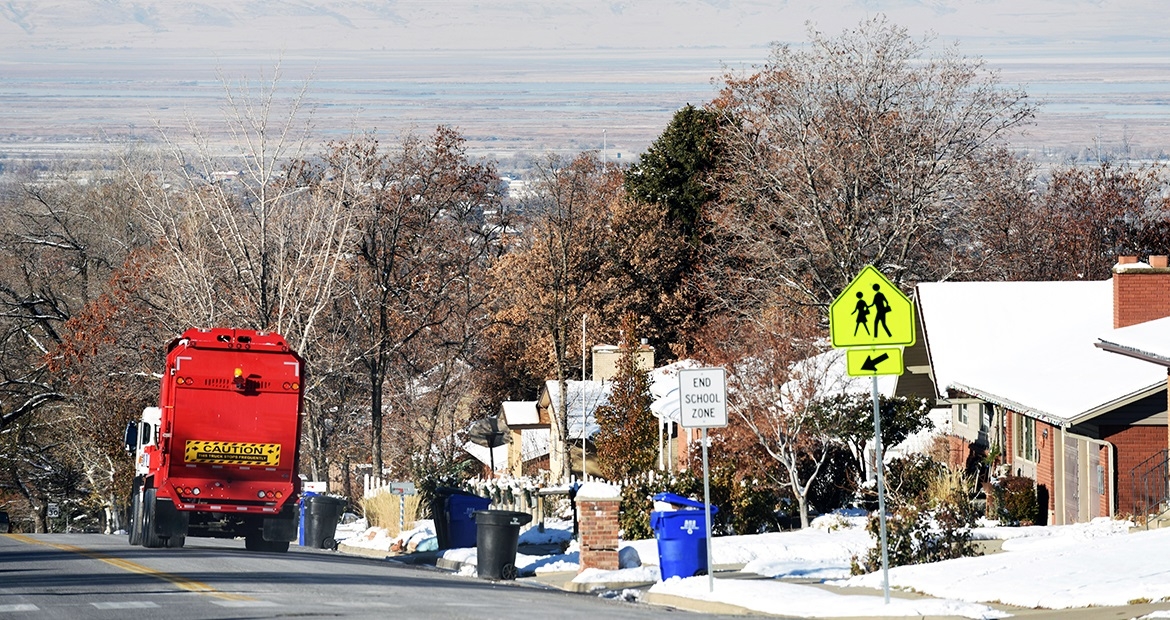 Power-to-weight equals more than just productivity
Operating vocational trucks is all about getting the job done as reliably, quickly and productively as possible. Nailing the power-to-weight ratio on the sweet spot can have a major impact on not just your equipment's productivity but its longevity and your bottom line as well. There are a number of factors that come into play when spec'ing a vocational vehicle that help ensure that performance capability matches the duty cycle and jobsite conditions. It starts with choosing an engine that has the ideal power-to-weight ratio and pairing it with the correct transmission and tires, based on the most demanding aspects of its operating usage. 
Weighing In 
Regardless of whether you are spec'ing a dump, refuse truck, mixer or bulk hauler, there are substantial advantages to using a lighter-weight engine – provided it has sufficient power. In applications which typically gross out, a lighter weight engine gives you the opportunity to carry more payload (equal to the weight savings). Less weight on the front axle also reduces stress and wear over time, reducing maintenance costs. The weight savings/increased payload can be as much as 630 lbs. per trip in a vehicle, when switching from a Cummins ISX12 to a 2021 X12™. 
Productivity Pays 
Having the right spec with a lighter engine pays big dividends, regardless of the business you are in or the type of vocational vehicles in your fleet. For instance: 
Refuse – A lighter engine with the proper spec can accelerate faster between stops and carry more waste, potentially resulting in greater coverage per vehicle on its daily routes. Depending on the size of the municipality being served, it could reduce both the number of vehicles and manpower needed for total coverage. It can also save money at landfills where there is a per-vehicle charge in addition to the cost of the waste being dumped. 
Mixers – The key is to spec the vehicle at maximum load, making sure that it adheres to local load limits for highways, bridges and roadways throughout the area. Some mixers have three drive axles, to help provide the traction needed to negotiate muddy, difficult worksites with steep inclines. 
Dump Trucks – Similar to mixers, construction dumps can have highly variable load weights and taxing work environments. For increased equipment longevity, operators should be trained in proper loading (between the axles with the initial loading, moving over the axles at the end). 
Bulk Haulers – Tractor trailers are a different configuration and have greater flexibility with regards to load distribution. The fifth wheel can be shifted forward to put more weight on the drive axle, or back to put greater load on the rear axles. When spec'ing the tractor, you can often choose a smaller displacement engine (such as a 12-liter rather than a 13-liter), which will allow for a shorter frame rail and wheelbase measured as BBC. The combined weight savings can be as much as 1,000 lbs. in the front end, and an equivalent increase in payload while staying under the 80,000-lb GVW limit. (The typical load pattern for a tractor trailer is 12K steer axle, 34K tandem axle and 34K trailer). 
Additional Considerations
When spec'ing a vocational vehicle, it is critical to take into consideration seasonal additions like a snowplow attachment, pumps, or any feature that requires an extended front bumper or puts extra weight on the drive axle. When spec'ing an engine for weight savings, it is critical to choose a horsepower/torque rating that meets the highest regular power demand in your duty cycle, and to pair it with an appropriate transmission, ensuring that you get the highest productivity, exceptional reliability and longevity plus driver-pleasing performance. All at a reduced powertrain weight. Cummins PowerSpec can guide you through the entire process. 
Hard Working Engines for The Hardest Working Trucks 
From landscaper's dump trucks to bulk transport trailers, Cummins engines offer exceptional productivity and the highest power-to-weight ratios in the industry. All three of these engines are offered in natural gas-fueled versions as well as the industry-leading diesels that are listed below. For assistance choosing the right specification for your operation, contact your local dealer or visit our dealer locator page to find one. 
Cummins B6.7 (200-360 hp) – Covers more Class 6-7 truck power requirements than any other diesel on market. 
Cummins L9 (260-380 hp) – The highest power density in its class plus replaceable wet cylinder liners for ease of overhaul and extended lifespan. 
Cummins X12 (350-500 hp) – The highest power-to-weight ratio of any 10- to 16-liter diesel engine, period.