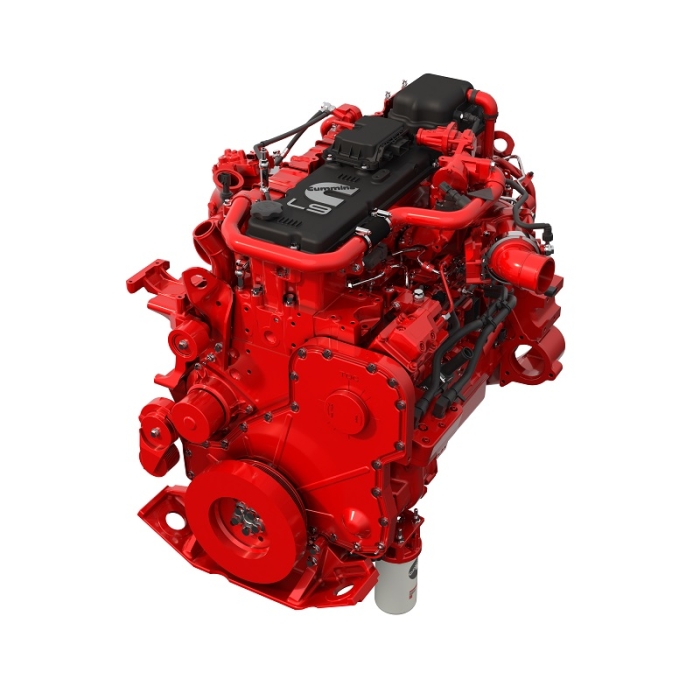 L9 for Medium-Duty (2021)
Power
260 - 380
hp
194 - 283
kW
Torque
860 - 1250
lb-ft
1166 - 1695
N•m
Overview:
Heavy Duty capability in a medium-duty package
The next generation of L9 engines does more than just provide the power, reliability and durability you need to get the toughest jobs done. The 2021 L9 delivers class-leading power and torque ratings, an unmatched power-to-weight ratio, and the dependability and uptime you expect from Cummins. But we didn't stop there. The 2021 L9 Productivity Series engines are up to 1.5% more fuel efficient than the 2017 models. The 2021 L9 Performance Series engines will see up to a 3.5% fuel economy improvement.
How'd we do it? We started by decreasing frictional losses in the base engine and optimizing combustion. We also incorporated a new piston design, optimized camshaft valve timing and reduced water pump speeds to minimize parasitic losses.
All About Uptime:
To improve Uptime we synchronized and extended the recommended engine maintenance intervals, so fleets can go longer between oil drains intervals and oil and fuel filter changes. Because trucks go longer between trips to the garage for scheduled maintenance, money goes back to your bottom line.