Sharon Barner: "I am black. I am a mother."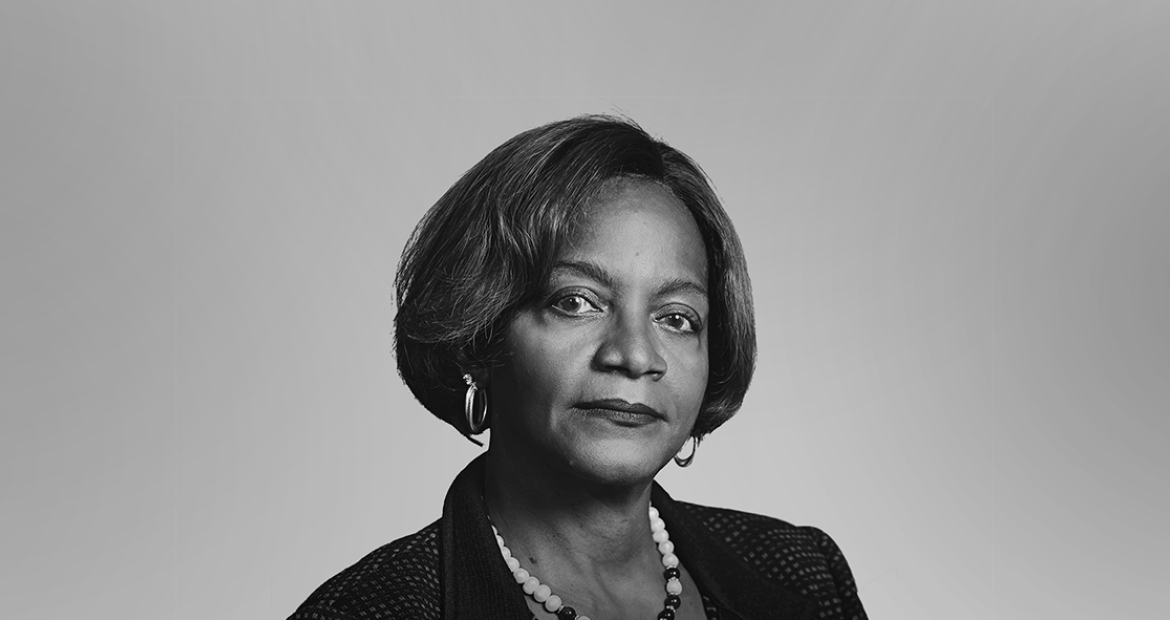 The following originally appeared in the June 19, 2020 edition of The Indianapolis Recorder. It was authored by Sharon Barner, Vice President and General Counsel, Cummins Inc.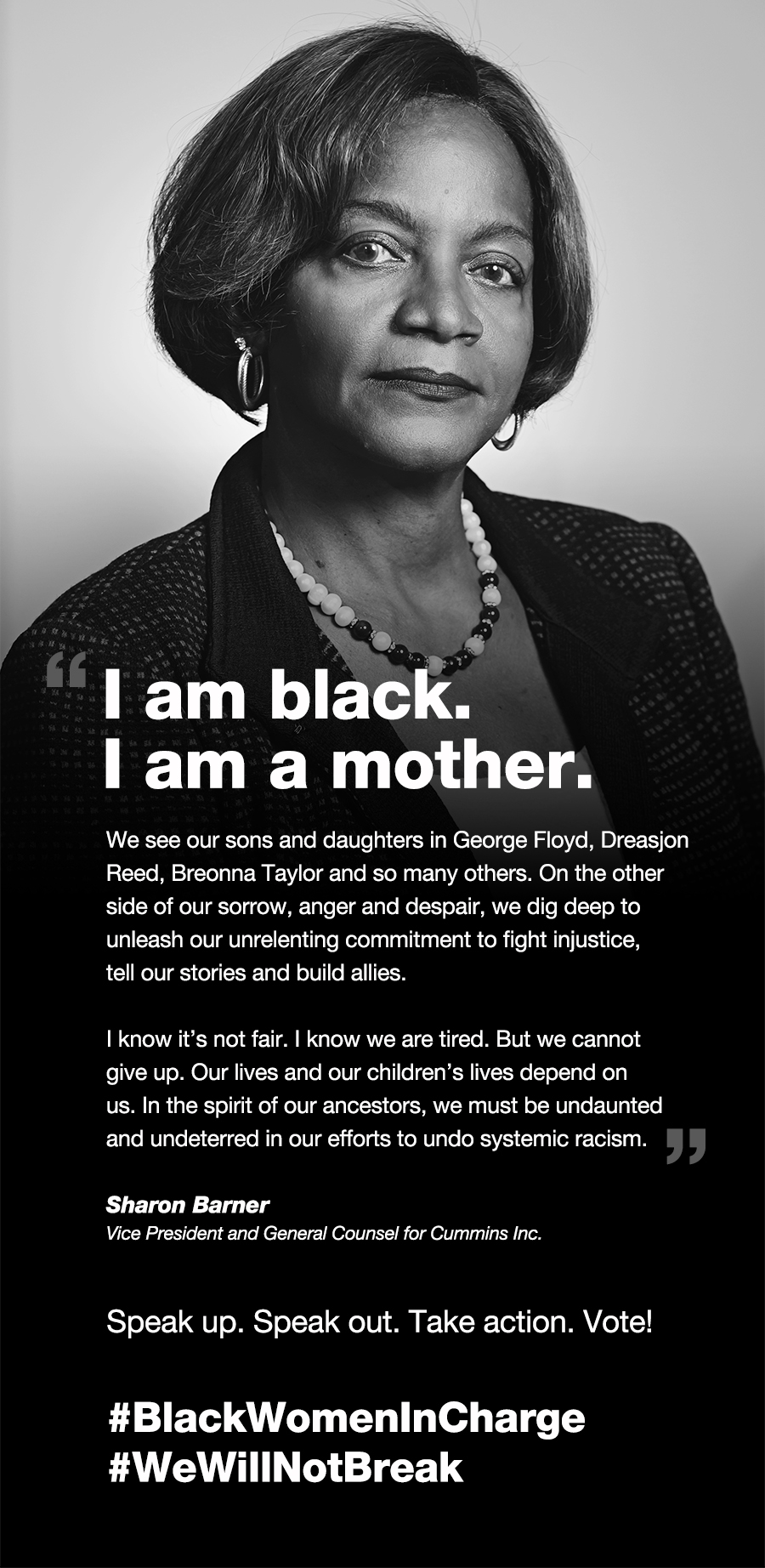 We see our sons and daughters in George Floyd, Dreasjon Reed, Breonna Taylor and so many others. On the other side of our sorrow, anger and despair, we dig deep to unleash our unrelenting commitment to fight injustice, tell our stories and build allies. 
I know it's not fair. I know we are tired. But we cannot give up. Our lives and our children's lives depend on us. In the spirit of our ancestors, we must be undaunted and undeterred in our efforts to undo systemic racism. 
Speak up. Speak out. Take action. Vote! 
#BlackWomenInCharge | #WeWillNotBreak
Sharon Barner
Vice President and General Counsel
Cummins Inc. 
Related Content
Cummins Chairman and CEO, Tom Linebarger: "Speaking up, speaking out."