The role of hydrogen engines in environmental sustainability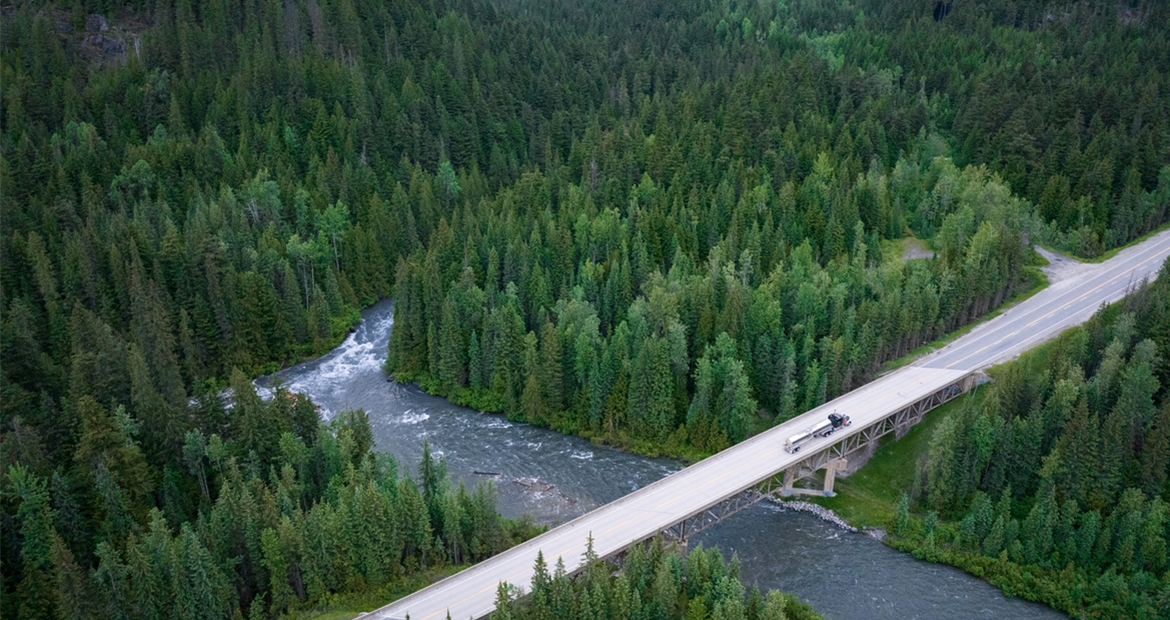 In the United States, medium and heavy-duty vehicles are responsible for about a quarter of all transportation greenhouse gas emissions. They're also the cause of about a third of NOx emissions from mobile sources. It's no wonder the commercial transportation sector is being asked to reduce emissions.
It's necessary to limit emissions of both greenhouse gases and common pollutants. Government regulations are not the only factor driving these reductions. The growing demands of customers who prefer to do business with more environmentally friendly service providers is another. Some companies also believe that reducing their emissions is needed to ensure the long-term sustainability of their business.
Switching to vehicles with hydrogen engines can provide a range of additional benefits in numerous applications.
Hydrogen engines and GHG emissions reduction
Hydrogen is a carbon-free fuel. Commercial vehicles or equipment with these engines can accelerate decarbonization by delivering over 99% reduction in carbon emissions. You can learn more about how hydrogen engines work in on-highway applications.
If green hydrogen is used, these vehicles will also have low to zero "well-to-pump" greenhouse gas emissions.
In relation to fossil fuels, well-to-pump emissions consist of all the greenhouse gas emissions prior to fueling a vehicle. These are also the resulting emissions from the extraction, processing and transportation of the fuel up until the time when it is dispensed at a fuel station. By extension, the well-to-pump emissions of hydrogen includes the emissions caused by the activities needed in fuel manufacturing and delivery.
Gray hydrogen has high well-to-pump emissions. It's made from methane using a common industrial process. Therefore, gray hydrogen shouldn't be used to reduce a vehicle's greenhouse gas emissions.
Green hydrogen, in contrast, is made using processes that don't release any greenhouse gases. The electrolysis of water using renewable energy, for example, is a way to manufacture green hydrogen.
No fuel is totally free of well-to-pump greenhouse gas emissions. It's impossible to fully decarbonize all activities connected to supplying fuel. Green hydrogen, though, comes as close to being zero-carbon as any fuel can.
Hydrogen engines and emissions of common air pollutants 
Hydrogen combustion product is primary water vapor, simply because hydrogen fuel doesn't have other elements such as carbon or sulfur. With hydrogen engines specifically, there are no carbon emissions from the fuel itself. Moreover, when green hydrogen is used, there are also no greenhouse gas emissions from the production of hydrogen fuel.
Hydrogen engines, however, can generate small amounts of NOx molecules. NOx is the product of a reaction between nitrogen and oxygen molecules present in the air. It takes place under the combustion temperatures in the engine cylinders. To avoid releasing excess amounts of NOx, vehicles with a hydrogen engine will require an aftertreatment system to eliminate NOx from their exhaust.
Manufacturing and operating hydrogen engines with existing resources
Using hydrogen engines also helps the environment in an indirect way. Hydrogen engines are similar to regular internal combustion engines, which benefits fleet operators. Hydrogen engine production can occur economically and at scale using existing factories. When used in certain commercial applications, a dense fueling infrastructure isn't needed. Hydrogen buses, for example, can refuel each night using fueling stations located at the central bus depot. Thanks to these attributes, hydrogen engines are easier to adopt than hydrogen fuel cells for many applications.
Inevitably, the use of hydrogen engines in medium and heavy-duty applications will lead to a greater availability of green hydrogen. It will also drive scale in the manufacture of hydrogen storage components used in other hydrogen technologies. As a result, hydrogen engines are well-positioned to prime the hydrogen economy and, indirectly, accelerate the pace of decarbonization.
If you are interested in learning more, don't forget to check out answers to frequently asked questions around hydrogen engines.
---
Never miss the latest and stay ahead. Sign up below to receive the latest in technologies, products, industry news and more.