How do hydrogen engines work for off-highway applications?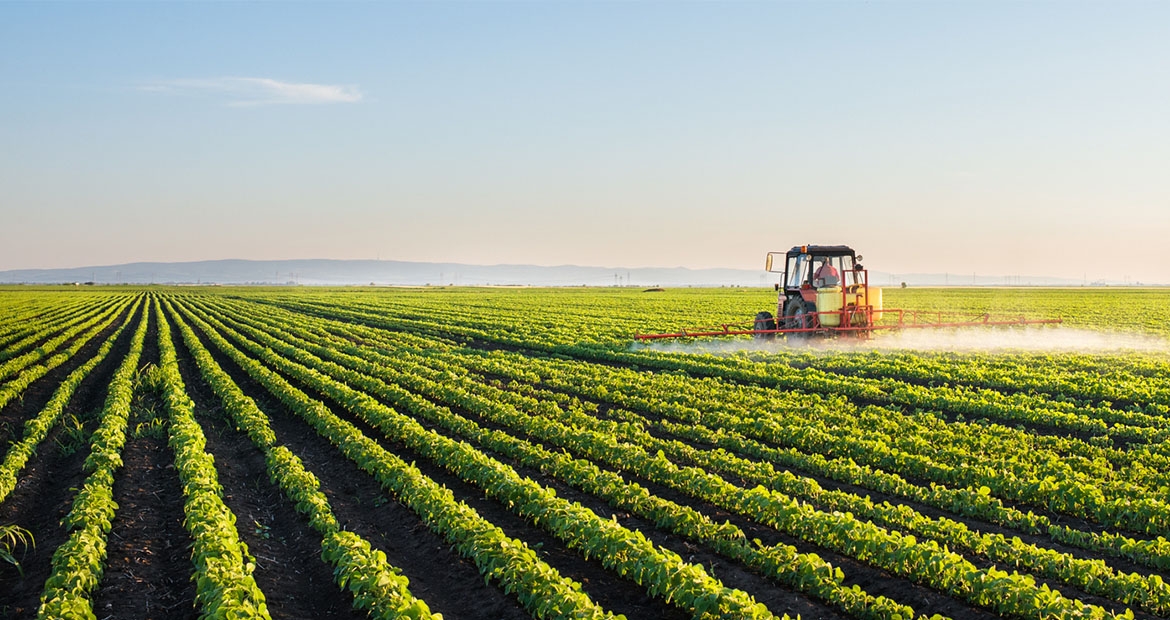 The pressure on heavy industries to meet decarbonization goals is increasing. There are few suitable low-carbon alternatives for off-highway equipment. This includes excavators, wheel loaders, tractors and combines, among others. To meet the requirements of round-the-clock, high-energy usage in difficult environments, hydrogen internal combustion engines are a straightforward solution. 
Hydrogen internal combustion engines vs. hydrogen fuel cells
Hydrogen fuel cells and internal combustion engines are the two ways to power vehicles using hydrogen. Fuel cell electrical vehicles (FCEVs) transform hydrogen's chemical energy into electrical energy using a fuel cell "stack." The resulting electricity drives electric motors and batteries that act as a buffer. Hydrogen internal combustion engines (ICE) work in the same way as conventional combustion engines. They burn fuel to generate heat and mechanical energy. You can learn more about the complimentary benefits of FCEV and ICE technologies.
Why should off-highway applications consider hydrogen engines?
A major benefit of hydrogen combustion engines is that they are built on a familiar architecture. A hydrogen ICE can be installed in the same equipment as a diesel engine while also using the same transmission, cooling systems and hydraulic systems. Maintenance practices and costs are also comparable to diesel engines. The major difference to consider is the on-board hydrogen storage system, which Cummins has added to its technology portfolio with the Cummins and NPROXX joint venture.
Hydrogen internal combustion engines are appealing in off-highway applications. They operate in difficult environments with elevated levels of dust in the air, greater vibrations and extreme ambient temperatures. Hydrogen ICEs can also decarbonize off-highway work sites with their 99%+ reduction in carbon emissions as compared to diesel engine powered equipment. Additional benefits of hydrogen engines can be found in the mobility and transportation sector.
Which industries can benefit from hydrogen engines?
A hydrogen ICE will work in any application where diesel engines are used today. For that reason, a wide variety of off-highway use cases can benefit from hydrogen power.
Those who work in agriculture are familiar with the use of hydrogen in the production of ammonia fertilizer; however, they may not have considered what benefits hydrogen engines could bring to agricultural equipment. Hydrogen ICE can meet the demands of the most challenging applications. Hydrogen ICE is robust to extreme operating and environmental conditions witnessed in agriculture applications. Versatile has already taken the lead to plan the integration of Cummins 15-liter hydrogen engine into their tractors.
Industries that require high load factors and high equipment utilization face the biggest challenge in finding viable low-carbon and zero-carbon solutions. Electric vehicles may struggle under daily usage expectations and will experience extensive downtime to recharge. Hydrogen, on the other hand, is well suited for the diverse off-highway applications in the construction, agriculture and mining markets. Excavators, wheel loaders and other equipment can benefit from quick refueling times and diesel-like performance, durability and reliability of hydrogen ICE.
Cummins is planning to offer two hydrogen internal combustion engines, available in 6.7 and 15 liter variants. The engines are a part of Cummins' new fuel agnostic platform, where below the head gasket each fuel type's engine remains the same. Leveraging these platforms with low-carbon and zero-carbon fuel will help industries dramatically reduce greenhouse gas emissions within the decade. The platform commonality minimizes changes to the equipment design, ultimately reducing integration complexity for the equipment manufacturer. 
What infrastructure investment will facilitate hydrogen adoption? 
Fueling infrastructure is a critical element for off-highway applications. Hydrogen is well suited for easy distribution because it can be transported to the required location in the same way diesel fuel is today. Hydrogen has the added flexibility of local onsite production using an electrolyzer with renewable energy. Furthermore, existing natural gas infrastructure can be converted to transport hydrogen at a low cost. Investing in the hydrogen economy will contribute to growing the infrastructure needed to facilitate adoption. As an example of progress, the recently passed Inflation Reduction Act will offer tax credits for clean hydrogen production and hydrogen refueling stations in the United States. 
If you are interested in learning more about hydrogen engines, don't forget to also check our answers to frequently asked questions about hydrogen engines. These answers cover topics such as the different hydrogen fuel options, emissions and feasibility of integrating natural gas into commercial fleets.
---
Never miss the latest and stay ahead. Sign up below to receive the latest in technologies, products, industry news and more.