Cummins named to prestigious world ESG index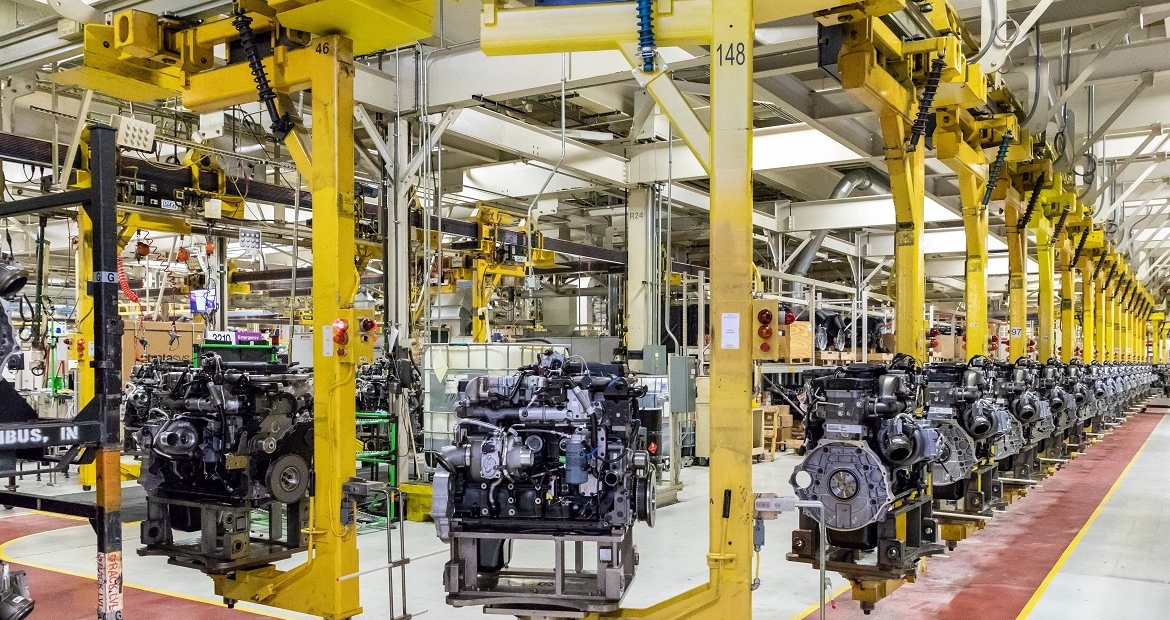 Cummins Inc. has returned to the S&P Dow Jones World Sustainability Index, one of the most prestigious sustainability indices evaluating companies' performance on environmental, social and governance matters.
The company was also named to the Dow Jones Sustainability Index for North America for a 16th consecutive year. The new ratings go into effect Nov. 22 and are based on 2020 data.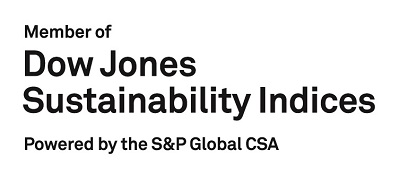 "We congratulate Cummins for being included in the Dow Jones Sustainability Index (DJSI) for the World and North America," said Manjit Jus, Global Head of ESG Research for S&P Global. "A DJSI distinction is a reflection of being a sustainability leader in your industry. The record number of companies participating in the 2021 S&P Global Corporate Sustainability Assessment is testament to the growing movement for ESG disclosure and transparency."
The Dow Jones announcement follows several recent awards and honors recognizing Cummins' efforts to play a leadership role on the world's climate challenges. The company was accepted into the U.S. Department of Energy's Better Climate Challenge, one of 35 members with the goal to reduce scope 1 and scope 2 greenhouse gas (GHG) emissions by 50% within 10 years. Scope 1 emissions include direct emissions owned or controlled by an entity while scope 2 emissions include emissions from the generation of purchased electricity.
That followed Prince Charles' Nov. 3 announcement in Glasgow, Scotland, site of the COP26 global climate summit, that Cummins was one of 45 inaugural recipients of the Terra Carta Seal. The seal recognizes companies from around the world that are taking a leadership role within their industries on sustainability and decarbonization. The Prince of Wales is making a major push for climate action, challenging companies to restructure their business in a way that protects the world's natural resources.
LEADERS ON CLIMATE ACTION
Cummins is working to improve its traditional products such as diesel engines through improved efficiency and the use of low- and no-carbon fuels, including hydrogen, while bringing to market new low-carbon technologies such as battery and fuel cell electric platforms. The company is also manufacturing electrolyzers critical to producing green hydrogen, a promising no-carbon fuel.
Chairman and CEO Tom Linebarger told Forbes magazine during his visit to COP26 last week that the world is running out of time to address its climate challenges, and no single technology is the best answer to reducing carbon emissions in every application.
"It's just that simple," he told the magazine. "We are putting carbon in the atmosphere we cannot remove, so we need to get moving on all of them."
Cummins Vice President Amy Davis, President of the company's New Power business segment, was also in Glasgow. During an appearance on a panel at The New York Times Climate Hub, she said both battery electric and hydrogen fuel cells offer promising futures. But she also said technologies widely available today like advanced diesel are needed to remove as much carbon as possible now because once carbon is emitted, "we can't get it back."
The company has taken a number of steps to reduce greenhouse gas (GHG) emissions from both its operations and by working with customers to reduce GHG emissions from Cummins' products in-use.
For example, the company achieved 2020 intensity reductions in its plants and other buildings totaling 27% in energy and 41% in GHGs from a baseline year of 2010. Meanwhile, Cummins achieved a cumulative reduction of 21.7 million metric tons of carbon dioxide from Cummins' products in-use since 2014, working with customers to use company products more efficiently.
Cummins has also launched Cummins Water Works to help strengthen communities facing climate-related shortages by developing sustainable water supplies. 
SOCIAL, GOVERNANCE ADVANCE, TOO
While Cummins received high marks from Dow Jones for its work on a variety of environmental matters (96th percentile) in 2020, it also praised the company's social initiatives (91st percentile) and Cummins' governance and economics (96th percentile) programs.
On social matters, the company had a strong year in 2020. The number of women and girls impacted by the gender equity law and policy changes resulting from Cummins Powers Women climbed to 17 million since the effort started in 2018. Meanwhile, the company successfully launched Cummins Advocating for Racial Equity (CARE), to focus on dismantling institutional racism in the United States following a summer of protests across the country. 
Cummins in 2020 also recorded the lowest Health and Safety Incidence Rate, the rate of recordable injuries at the company, in Cummins' history. In addition, the company reported significant improvements in gender diversity, especially in the company's leadership and executive ranks. 
The company's Board of Directors also saw significant gains in gender as well as racial diversity in 2020 and early 2021. The board met 15 times in 2020 – three times its normal number of meetings, providing important leadership during Cummins' response to the COVID-19 pandemic.
Cummins was dropped from the Dow Jones World Index in 2014 but maintained its place on the North American index. In recent years it narrowly missed returning to the world index.
More than 10.000 publicly traded companies were invited to participate in this year's S&P Dow Jones sustainability review. Only slightly over 320 made the 2021 world index. Those companies come from more than 20 different countries and more than 20 industries, ranging from automobiles and components to media and entertainment to utilities. Cummins was in the capital goods category.