Green hydrogen: The power of wind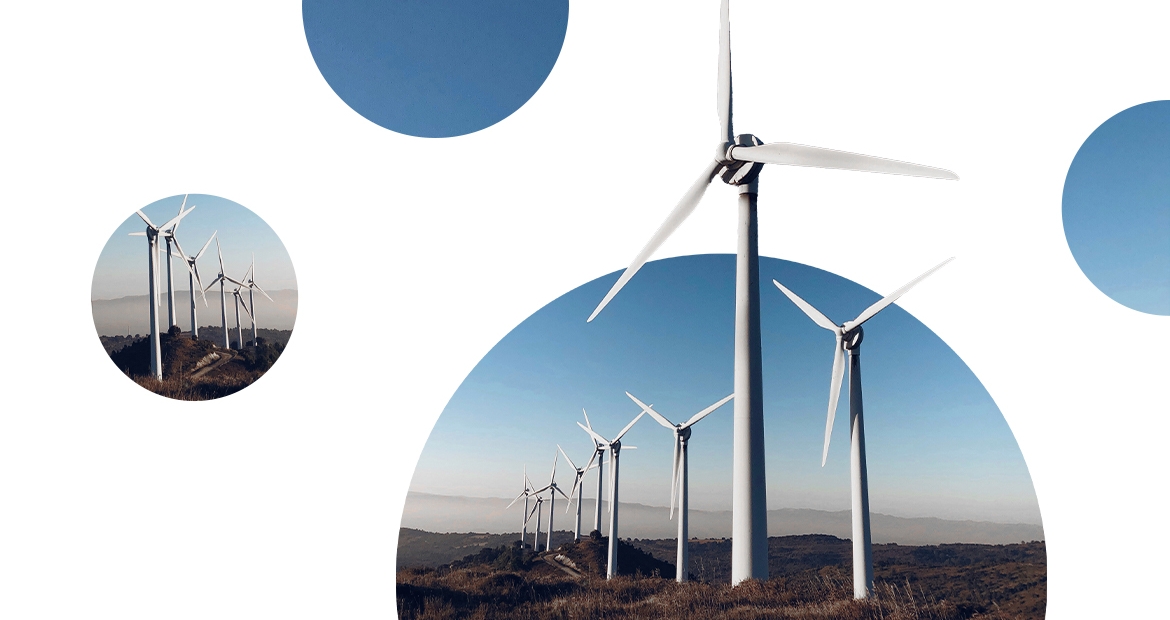 Now more than ever, people are looking for ways to store renewable energy for a flexible, low-carbon power supply. Hydrogen offers a solution. Using renewable sources such as wind, to produce hydrogen emits no greenhouse gasses (green hydrogen). Wind energy can be converted into hydrogen using an electrolyzer and utilized in several ways – from fuel-cell hydrogen trucks, buses and trains, to ships powered by liquid ammonia made from hydrogen, to a substitute for natural gas for heating homes. 
Here we look at three Cummins installations that use wind energy to generate green hydrogen.
1. Windgas Falkenhagen, Germany
Located in Falkenhagen in the state of Brandenburg, Germany, at the time of commissioning, the Windgas project was the world's first mega-watt (MW) scale demonstration plant for storing wind energy in the natural gas grid (2MW). Uniper SE (site owners) chose Falkenhagen as the ideal location for the site because of wind energy surpluses in the region. 
Six Cummins HySTAT® 60-10 electrolyzers were installed and used to convert excess wind energy into hydrogen, then fed via a 2km pressurized hydrogen pipeline into the gas grid. In the first year of operation, this totalled more than two million kWh of hydrogen.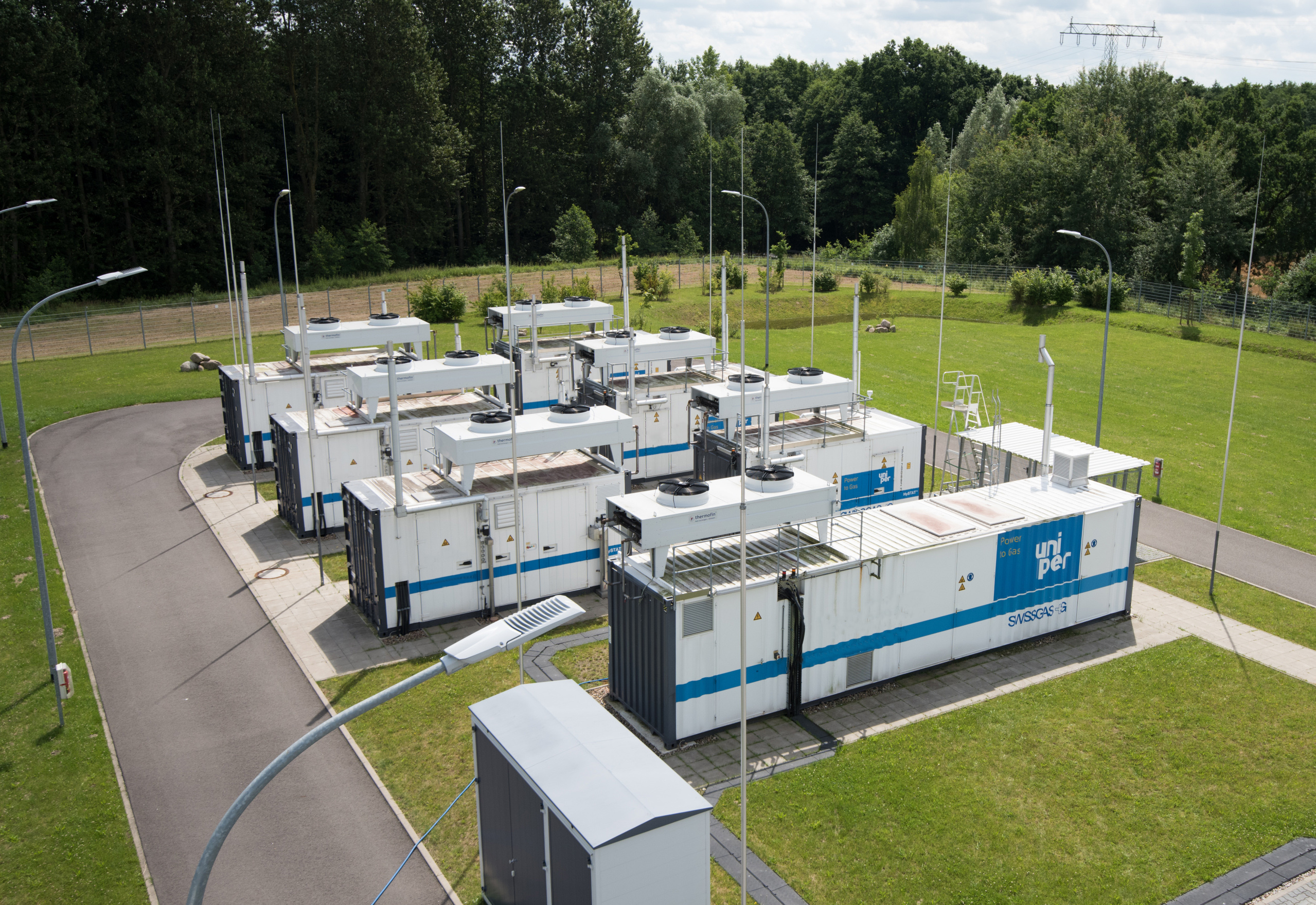 Thanks to the success of the Falkenhagen project, a second 1.5 MW power-to-gas project (Cummins HyLYZER® 300-30) was set up in nearby Hamburg.
2. Hychico, Argentina
The Argentinean Patagonia has one of the best wind resources in the world, meaning that the electricity generated from their wind energy is some of the most affordable in the world. However, there is a problem - with a population of less than three inhabitants/km2, much of the wind energy is not utilized. Thanks to Cummins electrolyzers, the wind energy is now stored and exported in the form of hydrogen to other locations and industrial applications.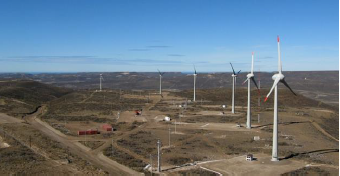 Wind energy from the Diadema Wind Park, 20km northwest of the Comodoro Rivadavia City in Chubut Province, Argentina, provides energy for two Cummins HySTAT® 60-10 electrolyzers. The electrolyzers create hydrogen that is injected into natural gas fields and recovered for use in repowering units. The oxygen generated through the process of electrolysis (usually vented) is also stored and transported for use in industrial and high purity applications. 
3. Western Sydney Green Gas Project  
New South Wales' first electrolyzer installation will use solar and wind energy to generate green hydrogen that will be injected and stored in the gas distribution network. The project developed by energy infrastructure company Jemena, with support from the Australian Renewable Energy Agency (ARENA), is Australia's most comprehensive renewable hydrogen project to date and will use the Cummins HyLYZER® 200-30 to produce hydrogen that is blended with natural gas and injected into the Jemena Gas Network in New South Wales – Australia's biggest gas distribution network – to replace natural gas with a zero emissions alternative.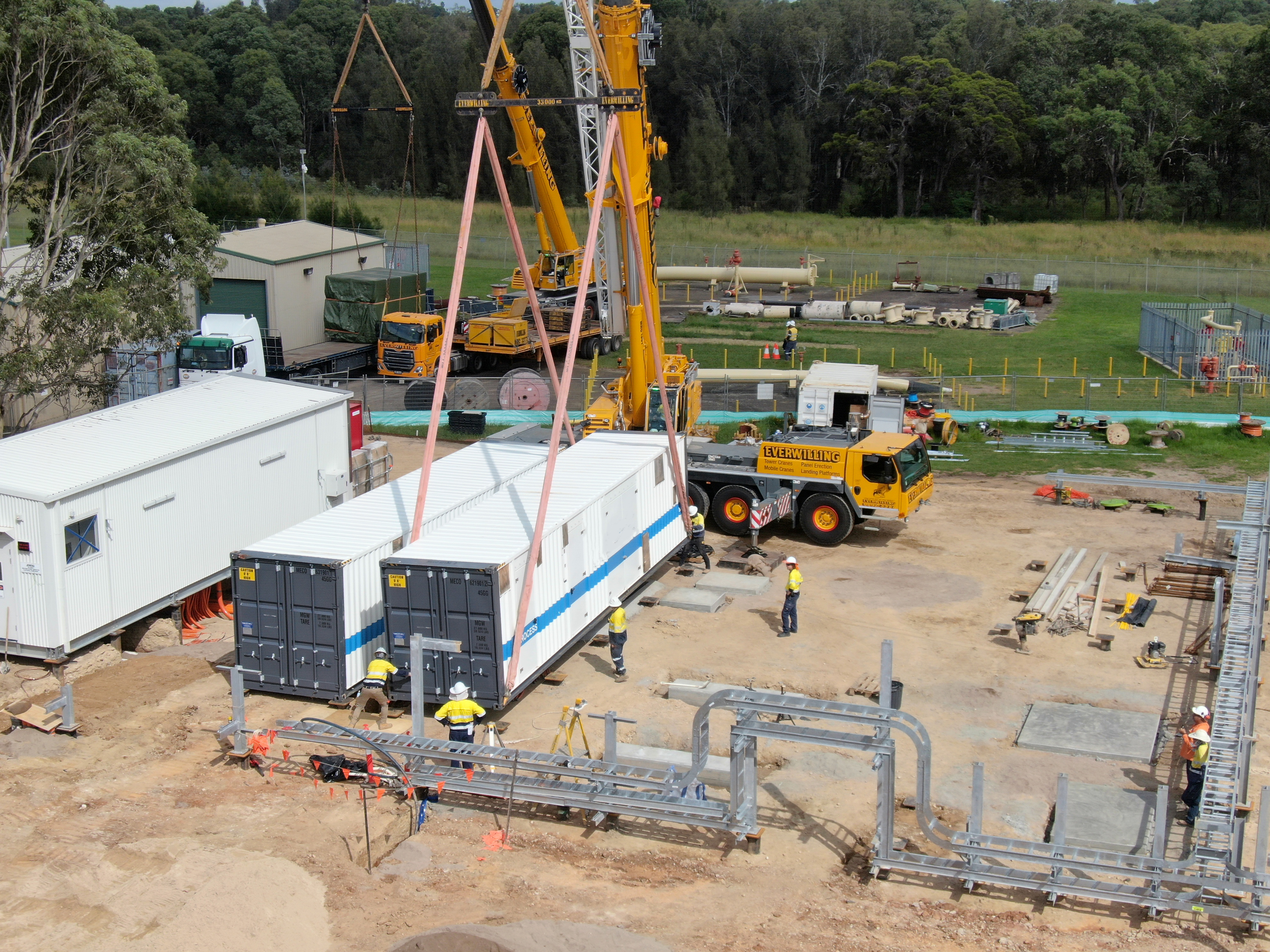 The construction of the project has begun and is on track to make renewable gas available to customers in 2021. The project plan includes the option for future inclusion of a hydrogen refueling station adjacent to the power-to-gas facility. The station would provide hydrogen to cylinder vehicles and heavy-duty vehicles, such as buses and trucks. 
Hydrogen's potential for storing and transporting energy from wind and other renewable sources, makes it a key enabler of a global transition to clean energy and Cummins is excited to be at the forefront.  
Look out for updates on more of Cummins green hydrogen projects in the near future!