In New Power, Chunpeng is on a mission to 'learn, learn, learn'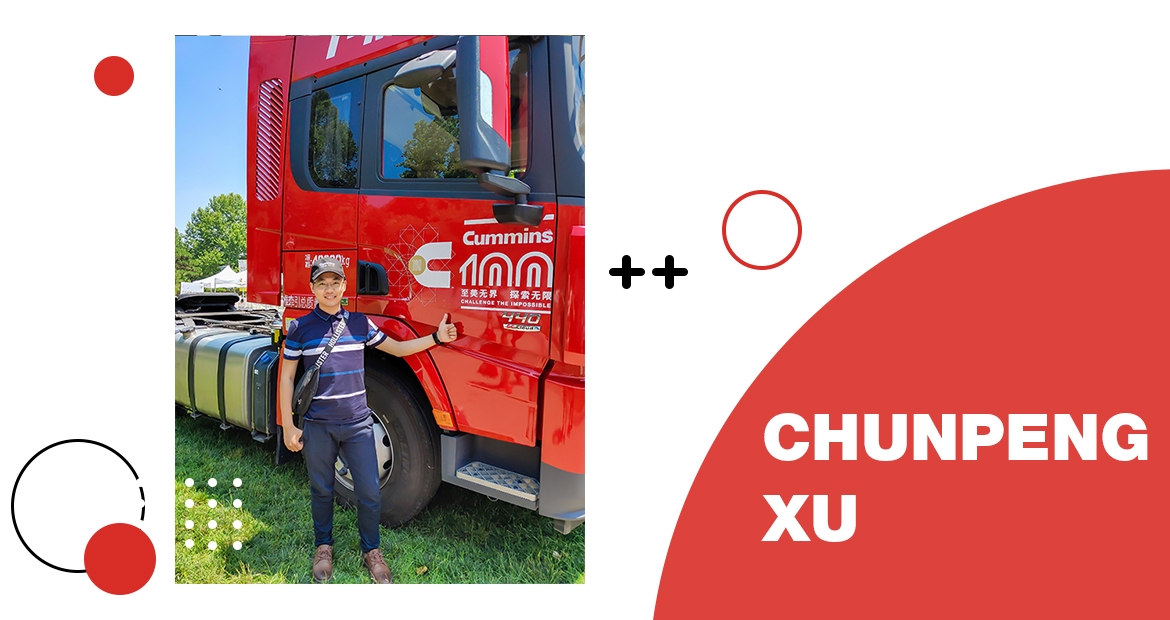 Ask Chunpeng Xu what some of his favorite things are and his list will likely include a good film, a basketball game from the National Basketball Association (NBA), and a challenge that drives him to learn something new and solve problems. His career as a Senior Controls Engineer in New Power ticks the third box by giving him the opportunity to keep learning and contributing to innovative projects. 

I embrace challenges that take me out my comfort zone. Given that my previous work experiences involved electric and hybrid vehicles, working on the fuel cells now is a new experience that's pushing me to learn, learn, learn.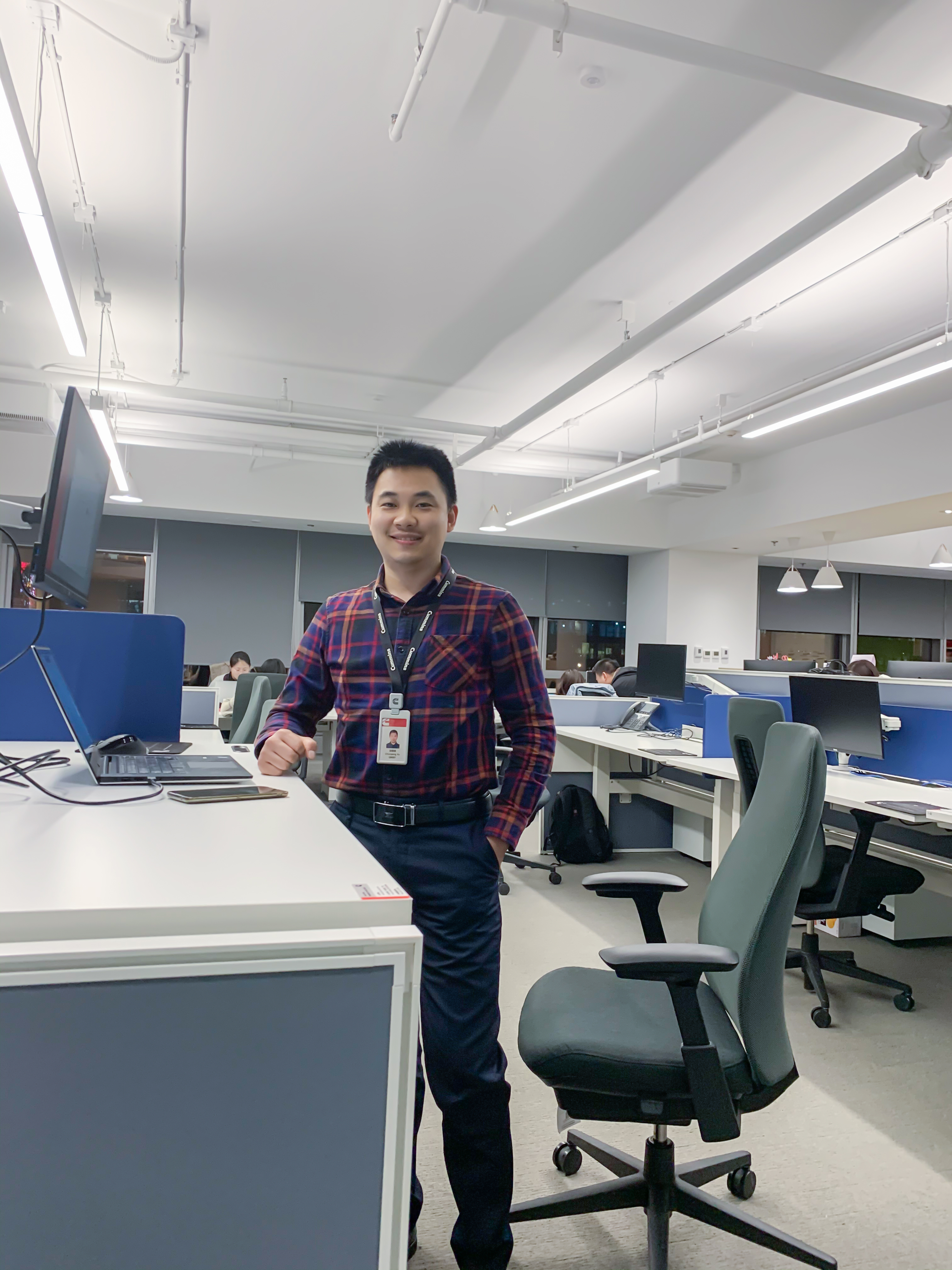 Chunpeng graduated from university with a degree in vehicle engineering and worked on electric and hybrid vehicles thereafter. He joined Cummins in 2018 as part of the acquisition of Efficient Drivetrains Inc., now part of our Cummins New Power business segment. When he first joined the company, he worked on electric vehicles with responsibility for the Vehicle Control Unit (VCU). More recently, he has also become involved in the development of fuel cell engines by working on the fuel cell systems control module. He brings his robust expertise of vehicles to bear in helping to chart the course of a new sustainable power solution. 

It's very exciting to take part in advanced fuel cell product development. I'm proud to be part of this project because we are making a valuable contribution to building a cleaner world.

Team Sport
Fuel cell engines are a new world for Chunpeng, but he feels supported and positioned for success by his team in China. "Everyone I work with has an open mind and is willing to share their expertise. My team is full of passion and my manager was very patient in teaching me all that I needed to learn."
Chunpeng has immersed himself in his fuel cell learning, but he admits that teamwork is vital. "I believe in the power of shared vision, so I enjoy collaborating with my teammates because I cannot do everything by myself. We all need support and need to be supportive of our team members to make a difference." 
In a year that's unlike any in recent history, Chunpeng is staying inspired by his family. For a man who is not averse to challenges, he shares that the beginning of the necessary social distancing orders (owing to Covid-19) was difficult but his family and colleagues helped him through this time. "During the lockdown, my teammates and I checked in on each other frequently. We had regular team meetings, as well as one on one meetings, and we were very clear on task ownership. Although we worked from home, we were able to keep our projects moving while showing care for one another."

A Commitment to Solving Problems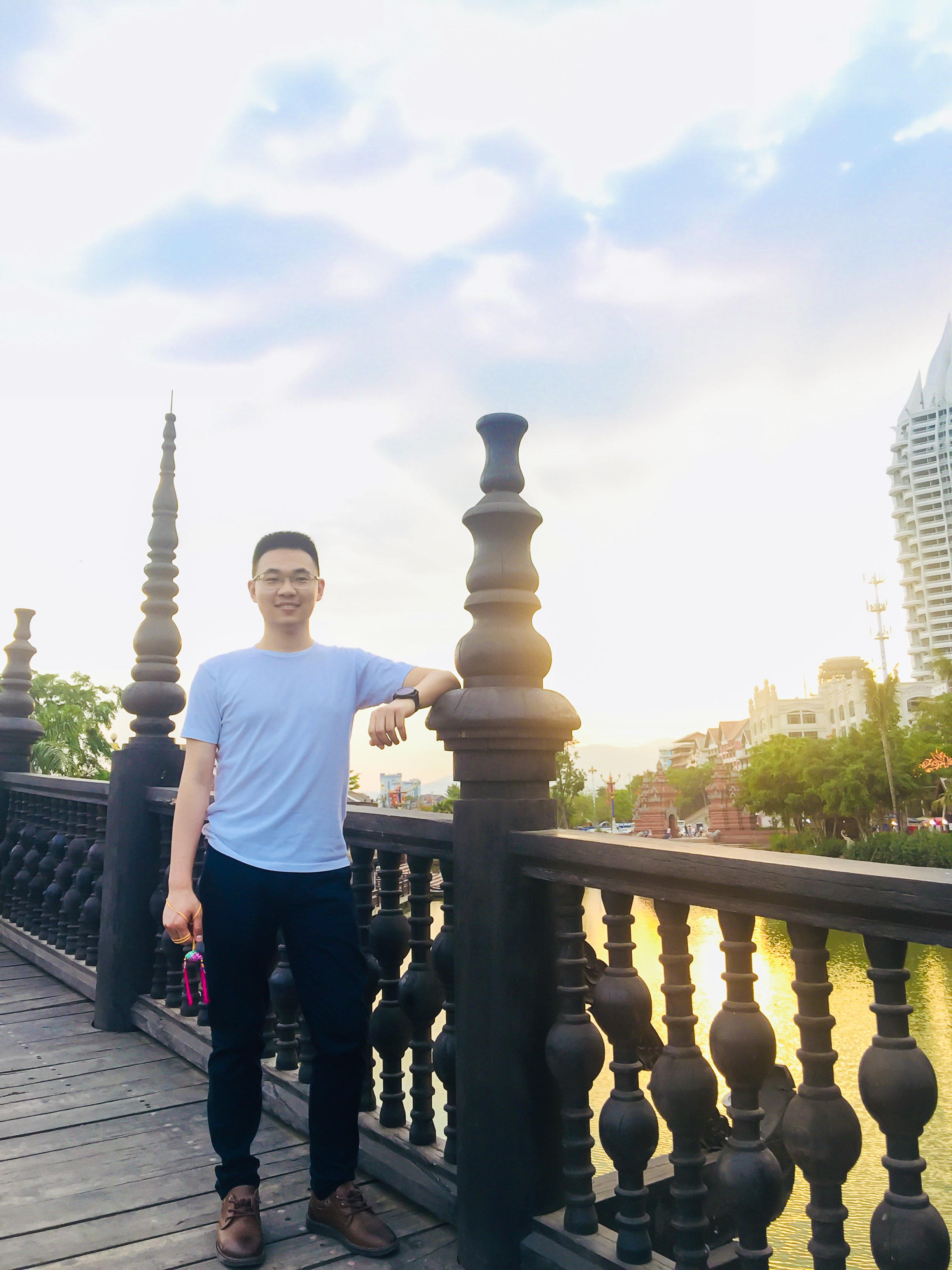 From the beginning of his career working on electric vehicles to his time working on hybrid vehicles, and now with his involvement with fuel cells and fuel cell trucks, Chunpeng has remained committed to the advancement of alternative power technologies. He believes in the capacity of such technologies to help solve global problems around sustainability and environmental issues. 

Our Cummins advanced fuel cell product development is reimagining the future of power solutions. I am glad that the company culture here at Cummins is open to innovations and problem-solving.

Even after two years on the Cummins New Power team, Chunpeng aspires to keep learning and contributing to the accomplishments of his team as his career progresses. His motivations are simple but profound. "I like to solve problems. It makes me happy to see my work contributing to to global change."
For Chunpeng, his work is personal and fulfilling. After all, if solving problems is one of his favorite things, then he is in the right place. 
 
Interested in learning more about the future of hydrogen at Cummins? Check it out here. 
Want to hear more from our team? Read more stories here.