Cummins Announces Acquisition of Electric and Hybrid Powertrain Provider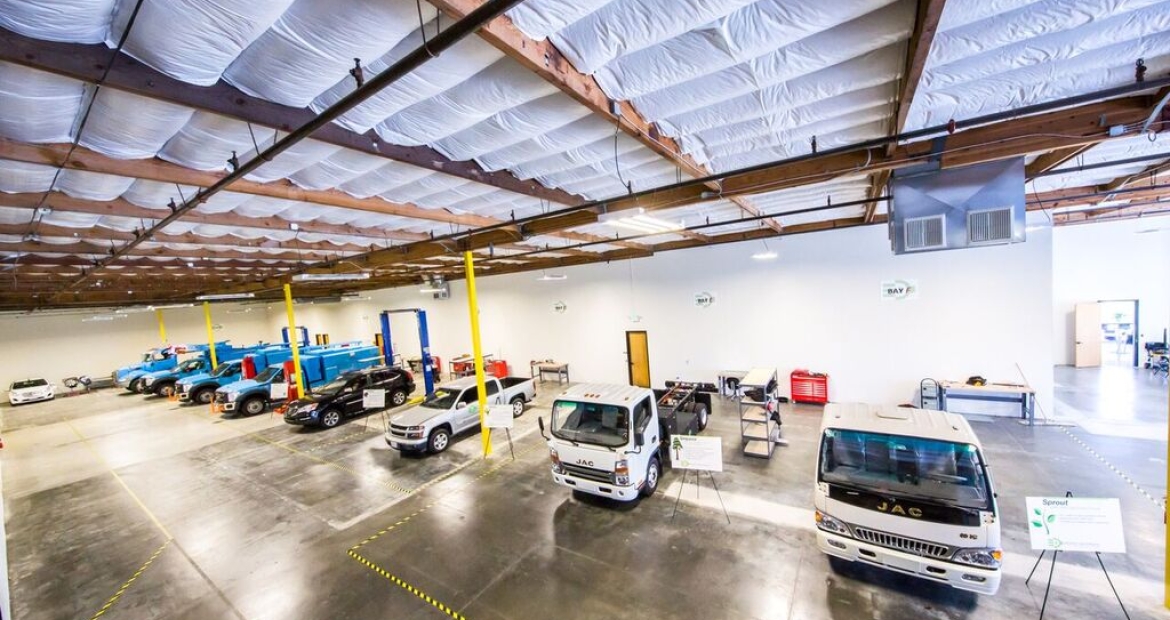 Efficient Drivetrains, Inc. Acquisition Will Accelerate Electrification Capabilities
Efficient Drivetrains, Inc. (EDI) designs and produces hybrid and fully-electric power solutions for commercial markets
The move is the latest step forward in Cummins' efforts to become a global electrified power leader
The acquisition of EDI will broaden Cummins' electrification expertise and products
Cummins Inc. (NYSE: CMI) today announced that it is acquiring Silicon Valley-based Efficient Drivetrains, Inc. (EDI), which designs and produces hybrid and fully- electric power solutions for commercial markets. Adding EDI to the Cummins portfolio is the latest step forward in Cummins' efforts to become a global electrified power leader.
"As power needs and technologies continue to evolve, Cummins remains committed to innovations that will deliver the right power solutions for the right applications at the right time to help our customers' succeed," said Tom Linebarger, Chairman and CEO, Cummins Inc. "This acquisition will combine EDI's talented workforce and electrification capabilities with Cummins' expertise in developing and manufacturing the technologies that power the world."
Cummins began developing its electrification capabilities more than a decade ago. During the past nine months, it accelerated investment in this business when it undertook strategic efforts to build capabilities across the entire range of electric storage, as evidenced by the acquisitions of UK-based Johnson Matthey Battery Systems and North America-based Brammo. Upon the addition of its fully-electric and unique four-mode hybrid powertrains, EDI will broaden Cummins' electrification expertise and products. EDI's hybrid system is the most versatile on the market today, able to switch, in real time, between fully electric, series and parallel modes.
"As the industry continues to evolve and OEMs move to include hybrid and electric technologies in their vehicle offerings, the combination of Cummins and EDI represents a tremendous opportunity for growth and category leadership," said Joerg Ferchau, EDI's Chairman and Chief Executive Officer. "EDI's advanced portfolio of plug-in-hybrid and full electric technologies paired with Cummins' industry leadership and focus on innovation will allow us to deliver best-in-class products, service and support worldwide. Vehicle OEMs and fleets evaluating new electric and hybrid technologies prefer to work with well-established companies that have the depth and resources to provide the support that's needed to scale into high volume mass production. Together, we can lead the electrification category, and provide exciting new options that the market will embrace."
Based in the Silicon Valley in California, EDI's portfolio of hybrid-electric drivetrain systems, the EDI PowerDrive™ series, have traveled more than six million miles in a fleet setting in the United States and China. EDI's products and diverse customer base will provide a springboard for Cummins into electrified markets, enabling the company a more immediate ability to grow market share.
The closing of the acquisition of EDI is subject to the satisfaction of customary closing conditions and is expected to close in the third quarter. 
About Cummins Inc.
Cummins Inc., a global power leader, is a corporation of complementary business segments that design, manufacture, distribute and service a broad portfolio of power solutions. The company's products range from diesel, natural gas, electric and hybrid powertrains and powertrain-related components including filtration, aftertreatment, turbochargers, fuel systems, controls systems, air handling systems, automated transmissions, electric power generation systems, batteries, electrified power systems, hydrogen generation and fuel cell products. Headquartered in Columbus, Indiana (U.S.), since its founding in 1919, Cummins employs approximately 57,800 people committed to powering a more prosperous world through three global corporate responsibility priorities critical to healthy communities: education, environment and equality of opportunity. Cummins serves its customers online, through a network of company-owned and independent distributor locations, and through thousands of dealer locations worldwide and earned about $1.8 billion on sales of $19.8 billion in 2020. Learn more at cummins.com.