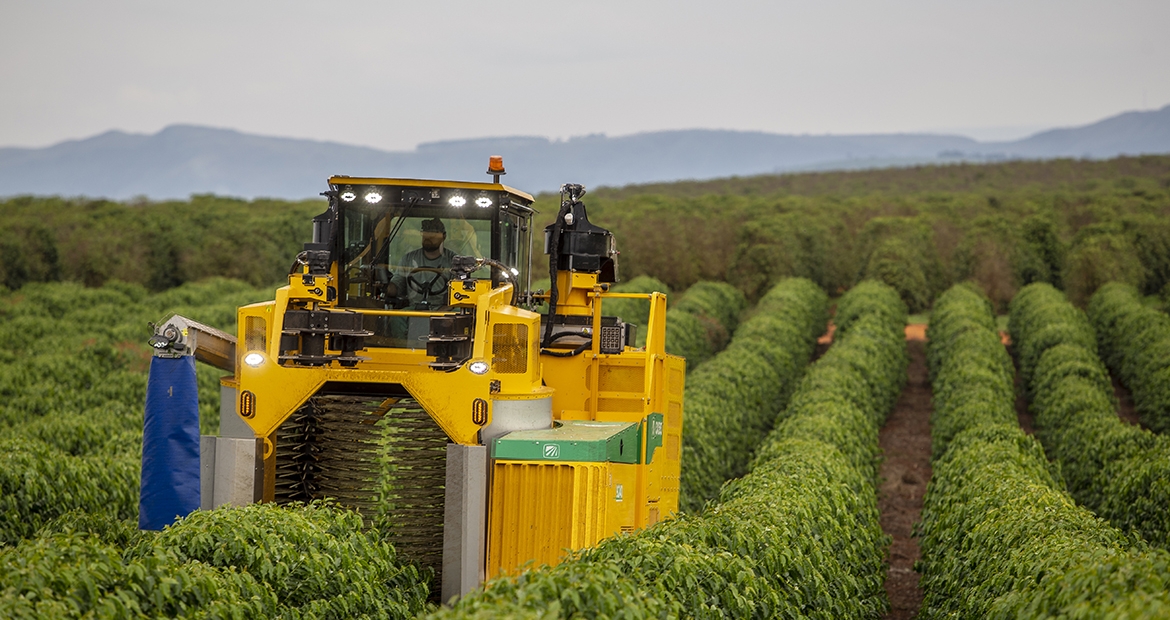 Worldwide, more than 2.25 billion cups of coffee are consumed daily. On average it takes around 70 beans to brew each cup. Each bean starts its life as a coffee cherry that must go through a process which includes harvesting, processing, drying, milling, tasting, exporting, roasting, and grinding to become what you would recognize as coffee.   
From hand picking to mechanical measures, there are several ways to harvest the cherries that contain coffee beans. For almost two decades, Oxbo has been a leader in producing high quality coffee harvesters that mechanically pick the cherries. The next generation of these harvesters is the Oxbo 9240.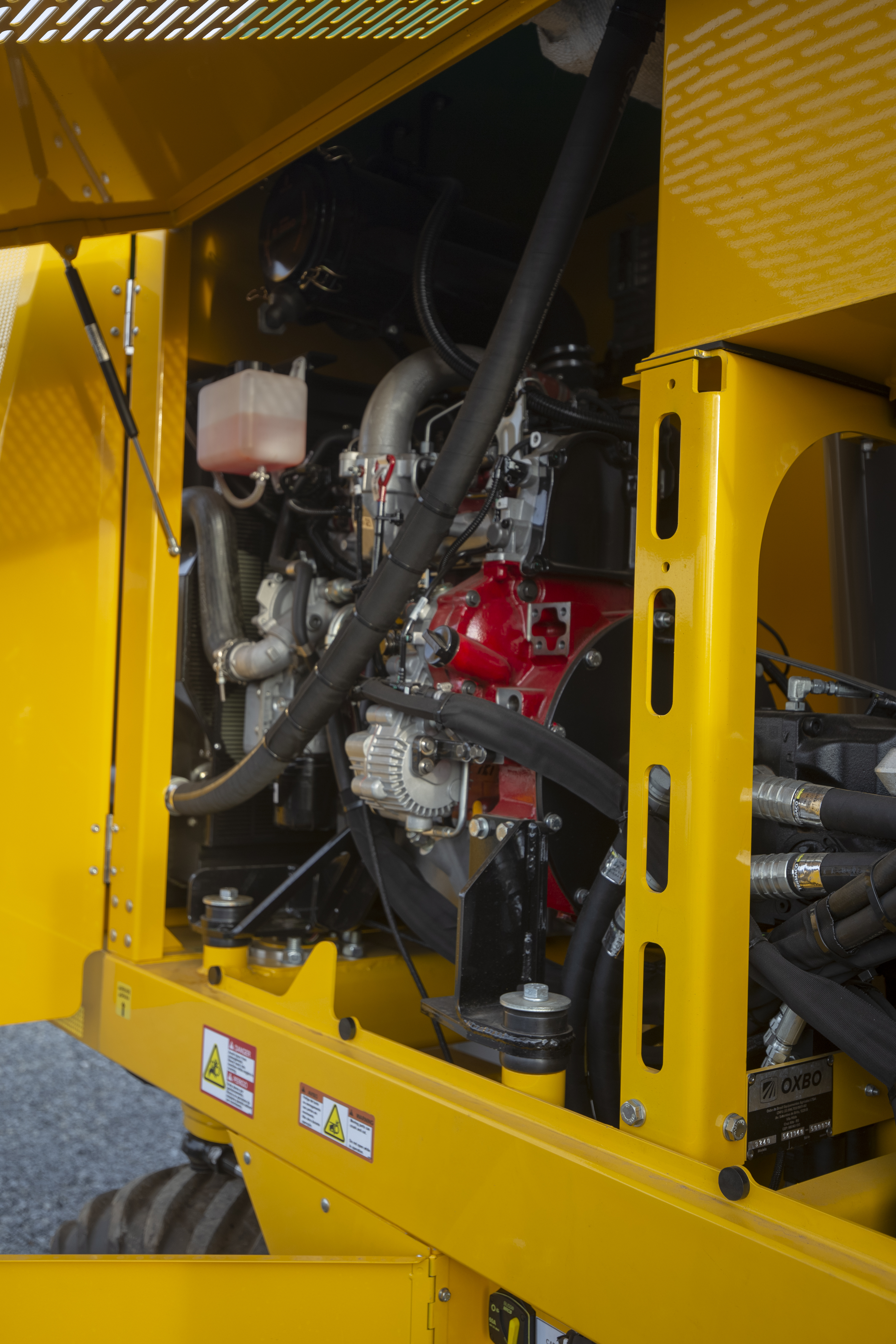 Designed to harvest in rugged terrain, the Oxbo 9240 has a wide wheel base and 3-wheel design to improve maneuverability. The machine is manufactured for the South American market and features a low mounted Cummins QSF2.8 Tier 3 engine rated at 72 horsepower (hp). The engine position helps the harvester maintain a lower center of gravity for greater stability. 
To harvest the cherries, a picking head uses a horizontal shaking action to remove the cherries while a high-density, low-loss catcher gently surrounds the tree to provide greater retention. Once the coffee cherries have been picked, the 9240 has both a cleaning system that effectively removes leaves and small sticks. 
Who knows, the next coffee you drink might have been picked with Cummins power!