5 Ways Fleets Can Improve Fuel Economy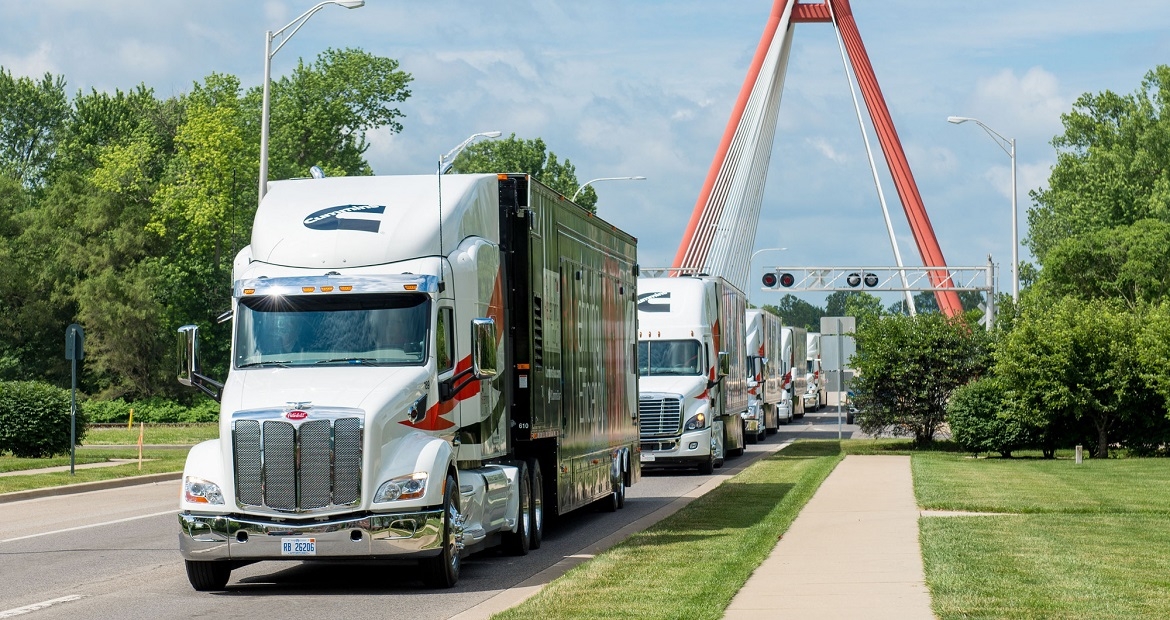 There are many forces pushing to improve heavy-duty truck fuel economy, from new government standards to cost-savings efforts throughout the industry.
Despite this focus on fuel economy improvement, accurately measuring fuel consumption can be a real challenge for fleet managers. Rather than meticulously measuring every drop of diesel or LNG, fleets can focus on maximizing efficiency through the five ways listed below in order to ensure their fuel takes them as far as possible.
Work With Drivers
Pardon the pun, but operators will drive the majority of your fuel savings across the fleet. Since fuel typically accounts for more than 30% of trucking budgets, it's easy to see why educated, empowered drivers can have such a big impact on the health of the fleet. Drivers should be rewarded for efficient driving habits, and encouraged to place safe performance ahead of speed.
Maintain Maintenance Schedules
It can be easy for drivers and technicians to skip over a maintenance cycle or push it back until after their next trip, but we all know how proper maintenance affects fuel economy and engine performance. Key contributors to fuel economy, such as tire pressure and aerodynamic drag, should be assessed regularly. While drivers can ensure proper tire pressure, service technicians should always keep an eye on engine components and trailer aerodynamic devices to ensure minimum drag.
Right Equipment
Equipping your fleet with more efficient, versatile powertrains is one of the most effective ways to improve fuel economy and performance. Modern automated powertrains like the Cummins SmartAdvantage™ Powertrain have been shown to help improve driver efficiency and deliver up to a 6% increase in fuel economy.
SmartAdvantage Powertrains pair the strength of the Cummins ISX15 with the precision of the Eaton Fuller Advantage® 10-Speed automated manual transmission (AMT), delivering power when drivers need it most. Since the most efficient drivers can see about 30% better fuel performance than their peers, equipping drivers with precision powertrains can deliver immediate performance enhancements.
Spec to Your Duty Cycles
Choosing the correct powerhouses for your heavy-duty truck fleet is only the first step. Every Cummins diesel can be tuned and spec'd to meet the exact needs of every duty cycle and route in the fleet. Fleet managers no longer have to sacrifice power and performance for fuel economy – starting with Cummins PowerSpec™, your dealer or any Cummins Sales and Service Locations can tailor your Cummins diesel to meet any of your truck's specific needs. Ask your dealer these questions to ensure that any truck rolls off the lot ready for duty.
Enable Uptime and Performance with Over-the-Air Programming (OTAP)
Cummins Connected Software Updates provides the required technology integration for vehicles to take advantage of our upcoming suite of new performance features, including over-the-air trim parameter calibration, designed for power and fuel optimization.  Within a span of minutes versus hours, Connected Software Updates can update engine control modules using cellular or Wifi connectivity, which helps our customers stay running at peak performance.