Five Things to Know About Cummins and The Big Game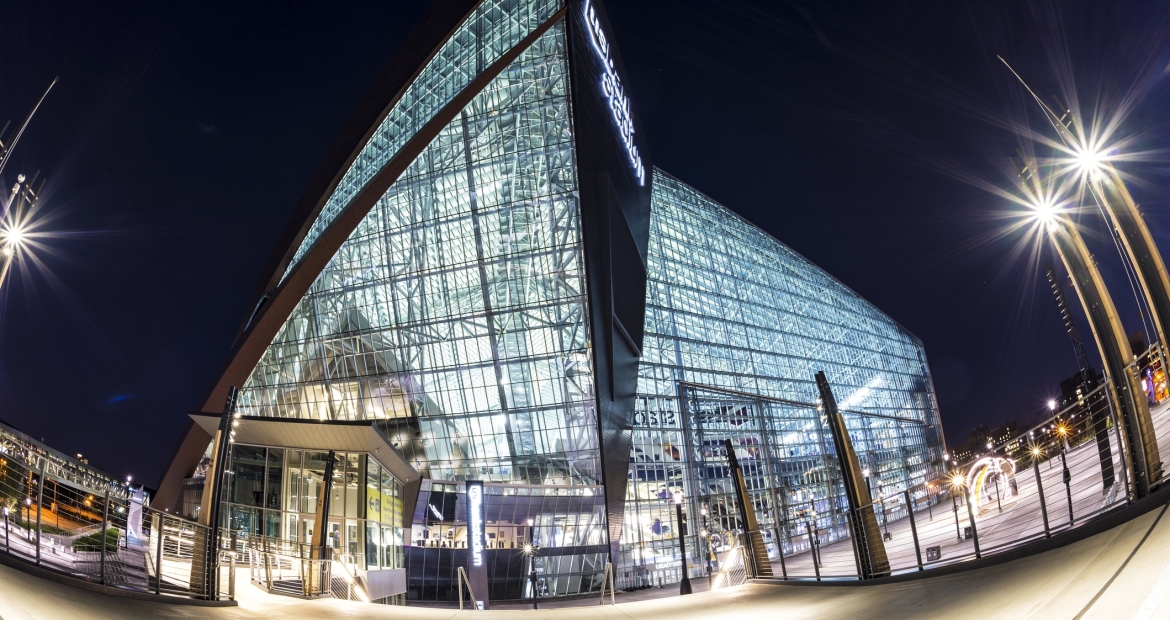 Cummins wasn't on the field, or even inside the stadium when the world's attention turned to Minneapolis, Minnesota (U.S.A.) this month. But the company did play an important role.
Just beyond its translucent ceiling and walls, the spectacular U.S. Bank Stadium has two Cummins 60 liter diesel generators ready to go if emergency power is needed. Here's five things to know about Cummins and its role at the stadium:
1. OUR POSITION
The Cummins generators are permanent fixtures, painted to match the stadium's dark-gray exterior. You might not even notice them walking by. But together they can generate some 4,000 kilowatts (kW) of power – enough to light up 200 houses – to keep players and fans safe, according to Dan Biro, General Sales Manager – Commercial Power Generation for Cummins Distribution Business based in the Twin Cities.
2. THE GAME PLAN
Stadiums use tremendous amounts of power, especially during spectacles like The Big Game at the stadium this month. Biro says the Cummins generators are ready to provide electricity for things like emergency lighting, the public address system and other functions needed to keep crowds of 60,000 people or more inside the stadium safe during an outage.
3. THE HOMETOWN TEAM
A large part of Cummins Power Systems is based in suburban Minneapolis. Cummins emphasized to officials when plans were being drawn up for U.S. Bank Stadium that its generators and transfer switches were designed by Cummins engineers in Minnesota, built by Minnesota workers at the company and would be serviced by Cummins technicians living in Minnesota.  Given the critical importance of dependability, Cummins' unique capacity to address almost any issue locally was impossible to match.
4. THE INTANGIBLES
There are other factors, of course, that make Cummins a fan favorite. They include things like the generators' Smart Start feature, producing less smoke, which is especially important in an urban area like Minneapolis. The generators' relatively compact design also scored points with officials given the stadium's limited footprint, so close to downtown.
5. THE CUMMINS POWER SWEEP
Is it any wonder that Cummins generators also provide standby power to the recently built Target Field, home to the city's professional baseball team, and TCF Bank Stadium, home to the University of Minnesota Golden Gophers football team? You learn a move or two when you've been in business for nearly 100 years. 
When it comes to generators, the Cummins' team is tough to beat, and you can put our team to work at your home. Check out Cummins' residential generators and get a free in-home assessment by visiting Cummins Home Generators online.