Finding Cummins Genuine Parts and Dealers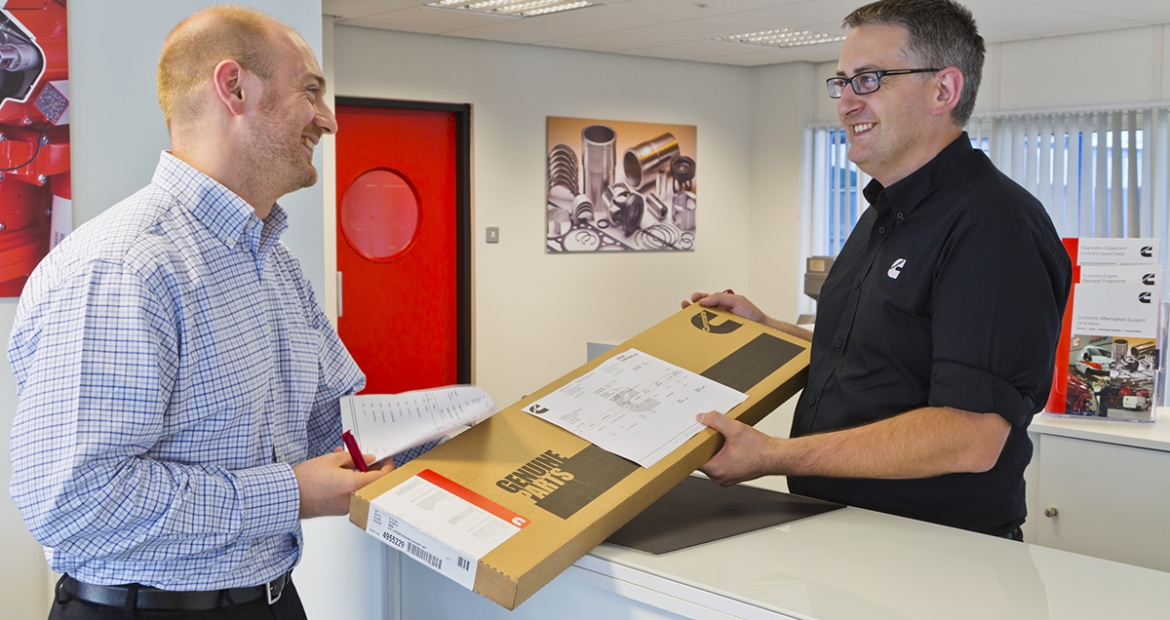 Quality craftsmanship and unmatched service lie at the heart of every Cummins engine. Over the course of many miles and countless hours, though, you'll need some help to keep your diesel engine or generator operating at peak performance.
That's why we built a worldwide network of support, maintenance and service for our customers. When it's time for a tune-up, here's how to find the best parts and service options near you:
Cummins Genuine Parts
First, let's talk about Cummins Genuine Parts. Third-party parts may fit, but that's where the similarity ends. Cummins Genuine Parts are meticulously engineered and tested for millions of hours. Non-genuine parts, on the other hand, lack our exact technical and material specifications.
Over time, non-genuine parts can impact performance, cause service issues and increase lifetime maintenance costs. Take a look below to see how Cummins Genuine Parts outperform the substitutes.
Of course, great performance requires more than simply choosing the best parts, so we offer the most comprehensive service network in the world, backed by thousands of certified technicians.
Cummins Distributors and Dealers
With more than 600 branches and 7,200 service locations around the world, the Cummins network of distributors and authorized dealers is the backbone of our high-quality service. From engines and fuel systems to filtration and power generation, the Cummins network provides genuine parts, unmatched service and maintenance. Many diesel and natural gas service centers even offer 24-hour emergency parts and support to help maximize uptime.
Through this network, you can rapidly get the genuine parts you need anywhere in the world. North American customers can browse Cummins distributor regions using the Cummins Sales & Service Locator Tool to search for distributors, dealers, service centers and advanced technical training opportunities.
Cummins QuickServe Online
While visiting an authorized dealer or service center is the best way to keep your engine humming, operators can also find self-service help through Cummins QuickServe Online. Through QuickServe Online, you can request service, order parts and tools, browse catalogs or check your owner's manual to assist with maintenance.
When you need us most, Cummins is ready to answer the call.