Wireless RV Auto Generator Start System
Set up the EC-AGS+ Wireless RV Auto Generator Start System once, and you'll never have to think about your generator again.
Order Now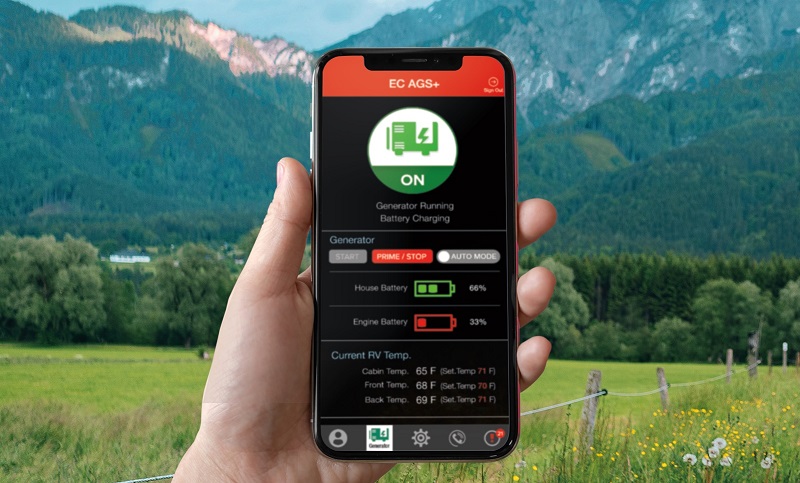 That's the goal when you're on the road, and the EC-AGS+ Wireless RV Generator Auto Start System is built to do just that. Using your smartphone, the system enables automatic, manual or voice-activated start; climate monitoring; and key maintenance reminders. Plus, your batteries are charged and topped off before quiet hours. Start your generator from the app,* or through voice activation with Siri or Google.

*A Bluetooth connection is required to make changes to the generator or to manually start or stop the generator.
Whether you're driving across the country or parked in a sweltering desert, the EC-AGS+ is built for your peace of mind. Take in all the ways that the EC-AGS+ makes RV life easier for your entire family — even your pets. Simplified power management allows you to set to auto, and never touch it again, like a thermostat.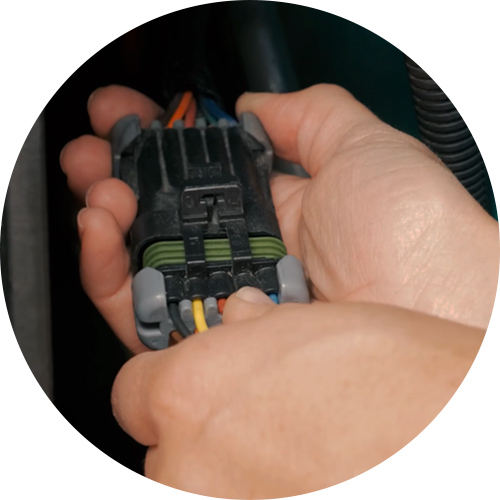 Installation
is a snap
Plug the EC-AGS+ into the generator and attach to the battery.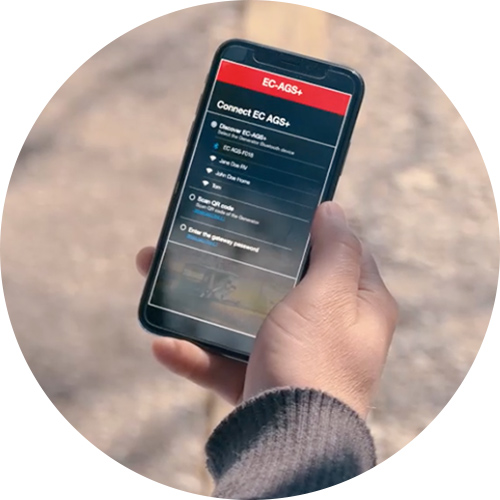 Control at your fingertips
Set your preferences and the EC-AGS+ auto-runs your RV.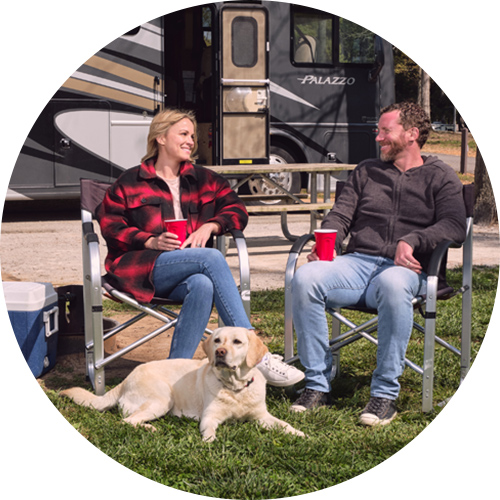 Service
is decoded
The app delivers a fault code that explains any issues.
A CLOSER LOOK: EC-AGS+ WIRELESS AUTO START
Compatible with virtually all green Onan generators
Green Onan generators are built to last
Our generators are built to last and the EC-AGS+ pairs with almost every Green Onan generator in our line*, including the Quiet Diesel and Quiet Gas Commercial Mobile gensets.
*Not compatible with Onan QD 3200
 
See all generators