Learn about Onan RV Generators
Ask the experts: Learn all about Onan RV generators
Ask the RV experts
Whether you are new to RVs or have been traveling for years, you want to know all about the tough, reliable Onan generators that are so important to your enjoyment. Cummins pioneered the use of power generation in RVs and we'd like to share more about the future of power generation in RVing.
The power to go anywhere
With Onan RV generators from Cummins, you can see the country without giving up all the comforts of home. Explore the great outdoors. Go to hard-to-reach places. And, at the end of the day, cook your own meals and sleep in your own bed. Whether you have a motorhome, fifth wheel or a travel trailer, Cummins provides a durable, hardworking and quiet RV power solution that's right for you.
Cummins Onan and RV owners: Together through the years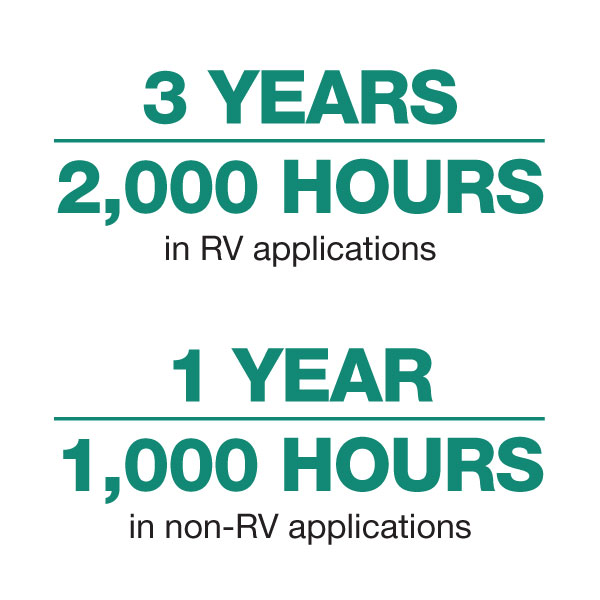 Our warranties are as simple. We will pay to fix any part that fails due to a defect in materials or workmanship for the periods of time outlined below.
•    RV generators used in RV applications — 3 years or 2,000 hours, whichever comes first.
•    RV generators used in non-RV applications — 1 year or 1,000 hours, whichever comes first.
5-year/3,000-hour extended warranties are also available
 
Start your adventure with Onan RV generators