Cummins Rail - Ahead of The Curve
Cummins Rail leads the way.
From space-saving designs that improve efficiency and help you meet sustainability goals to the assurance of real-time engine monitoring and around-the-clock service and support, Cummins Rail gets the job done. Whether you're buying new engines or overhauling existing locomotives, Cummins delivers optimized power and performance along with peace of mind. From clean diesel to hydrogen fuel cells, Cummins Rail is making great strides to help rail operators around the world.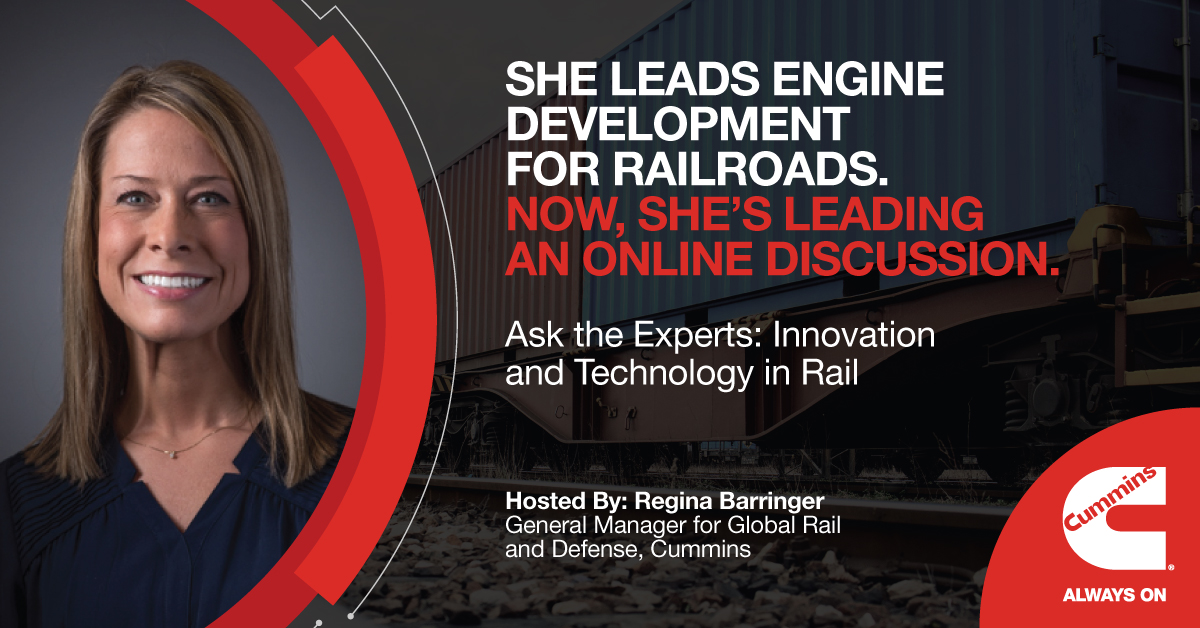 ASK THE EXPERTS.
With a network of dealers and offices stretching around the world, Cummins brings expert knowledge to wherever you are. Accessing our experts is also easy online with our Ask The Experts web series. Watch the latest episode here or click the videos button at the bottom of the page to see past episodes.
Engine Finder
#1 engine supplier to the rail industry