Add Life to Your Engine
Cummins engines are known for their power and dependability and are hard at work in nearly every corner of the world. The engines you've come to rely on are now able to work harder and longer than ever, thanks to a range of Cummins overhaul kits designed to extend the life of your engine.
If your Cummins-powered equipment is nearing midlife, it's time to start thinking about an overhaul. Here you'll find information on all our Genuine Cummins Overhaul offerings – ISX EPA 2010 and EPA 2013, Legacy heavy-duty engines: ISX EPA 2007 and older, N14, M11, Midrange: ISB, ISC, ISL and others.
Signs Your Engine Needs an Overhaul
When is it time to bring your engine in for an overhaul? The answer is there is no clear-cut answer. While engines with over 750,000 miles should get more attention, mileage is not the only indicator. Duty cycle, route variation, load capacity, and geography all factor into the need for an overhaul.
Listen to your engine. Learn the common signs of engine trouble so you'll know when to seek the advice of a Cummins certified repair technician.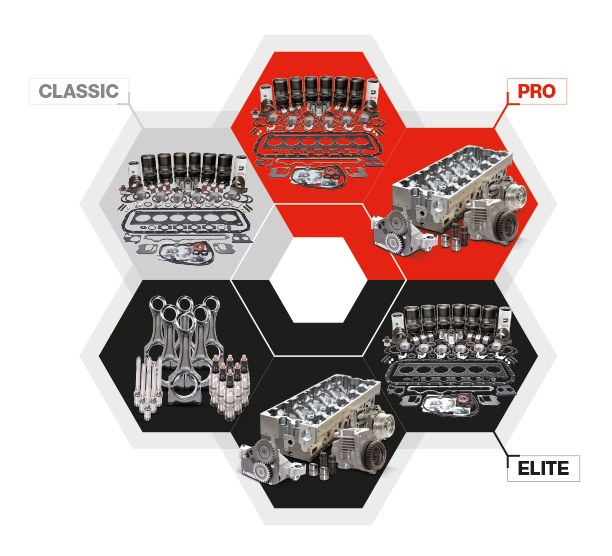 Classic
The Classic Kit contains the basic to keep you on track: Rings, Liners, Bearings, Gaskets, Filters, Thermostat, Locknuts, and Oil Bypass Valve
Pro
The Pro Kit Contains the Classic Kit Plus ReCon Cylinder Head, Pumps, Roller Tappet and Plunger
Elite
The Elite Kit contains the Pro Kit contents PLUS Fuel Connectors, and ReCon Fuel Injectors and Connecting Rods
New ISX Overhaul Kits are the latest and greatest offering for EPA 2010 (CM2250) and EPA 2013 (CM2350) engines. ISX Overhaul Kits are tiered to provide the level of parts and repair that best match your budget and engine needs. CLASSIC, PRO, and ELITE kits are priced to save you more than buying parts individually, cutting down costs to keep you on the road. To learn more, watch our video.
CLASSIC Kit – Basics to Keep You On Track: • Pistons and Rings • Cylinder Liners • Main Bearings • Upper Engine Gasket Set • Piston Cooling Nozzles • Connecting Rod Bearings • Oil Pan Gasket • Fuel and Lube Filters • Oil Bypass Valve • Coolant Thermostat • Turbo Studs/Locknuts
PRO Kit – Essentials to Extend Your Horizons: • Classic Kit Contents + • ReCon® Cylinder Head • ReCon® Lube Oil Pump • ReCon® Water Pump • ReCon® Fuel Pump (Short Block)* • Fuel Pump Roller Tappet* • Fuel Pump Barrel and Plunger* - *Contents are not included in ISX 12L Overhaul Kits
ELITE Kit – Everything You Need for The Long Road Ahead: • PRO Kit Contents + • Fuel Connectors • ReCon® Fuel Injectors • ReCon® Connecting Rods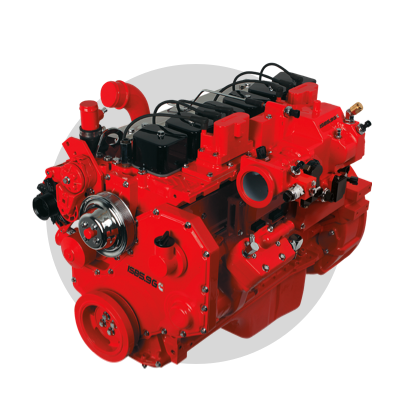 Mid-Range Engine Overhaul Kits
Cummins Mid-range Overhaul Kits are designed to help you save money on overhauls for Cummins B3.9, B5.9, C8.3, ISB5.9, QSB6.7, ISC8.3, ISL and QSL9 engines. These overhaul kits include the mandatory parts – piston rings, pistons, bearings, gaskets and cylinder liners (if applicable) – at a reduced price to buying all parts individually. Additional components can then be purchased only if they are truly needed.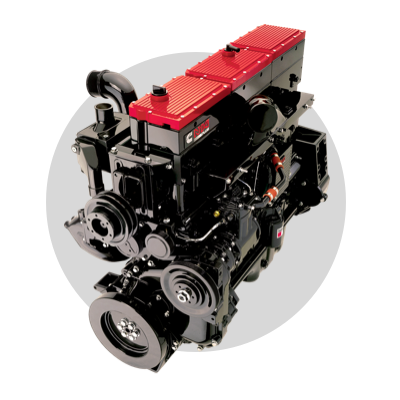 Legacy Heavy-Duty Rebate Program
Legacy Heavy-Duty Overhaul Kits are designed to provide older engines with Genuine Cummins parts at a lower cost. N14, M11, ISM, and ISX EPA 2007 and older models can now see more mileage at a lower cost with the Cummins Legacy Rebate Program. Learn more about the rebate program and how much money you can save on your overhaul.
Why Genuine Cummins Repairs?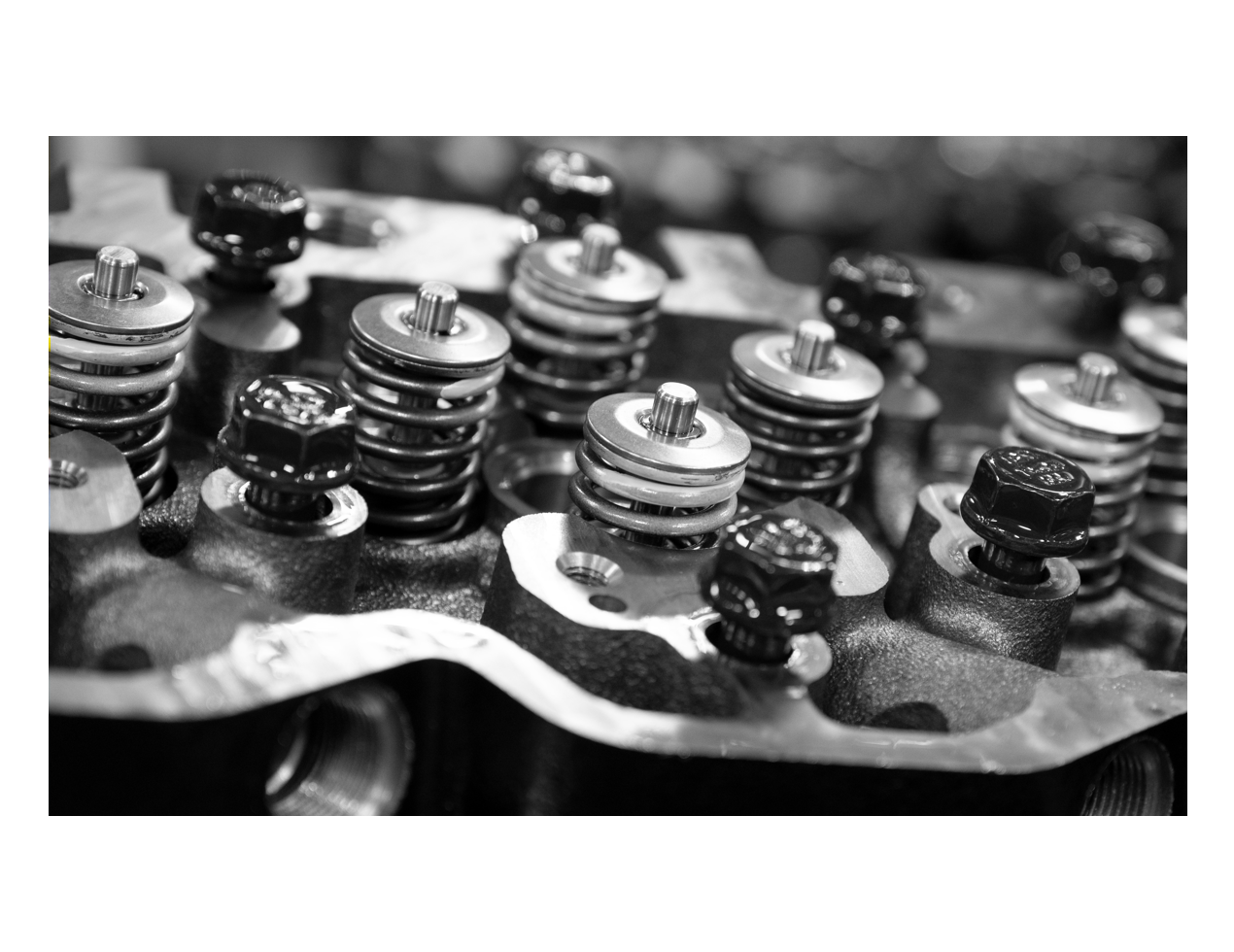 Right Parts, Right Tools
Cummins Genuine Overhaul Kits are only made with genuine Cummins parts, engineered specifically for your engine and backed by all Cummins authorized repair locations in the event of failure.
Cummins Sales and Service locations are clean, organized, and always have the right tools to perform major repairs like overhauls. Engine overhauls are also dyno-tested to ensure your engine is functioning properly and will continue performing its best for the long haul.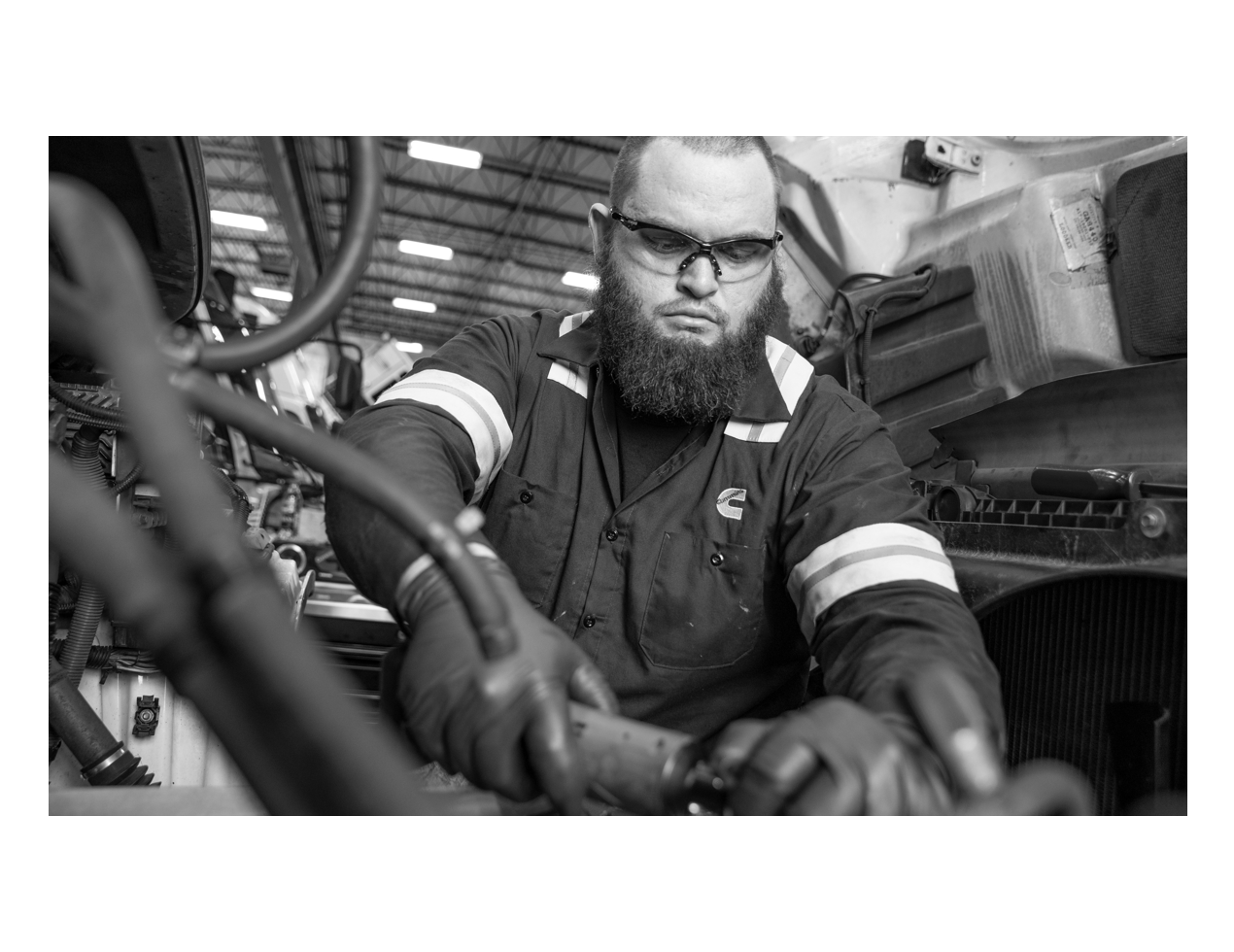 Expert Repairs
No one knows your engine and overhauls better than our team of experienced, highly trained professionals. Cummins has detailed procedures for overhauls and updates best practices and procedures as technology and repair practices change. Having your overhaul performed by a Cummins technician will ensure you're getting the highest level of service.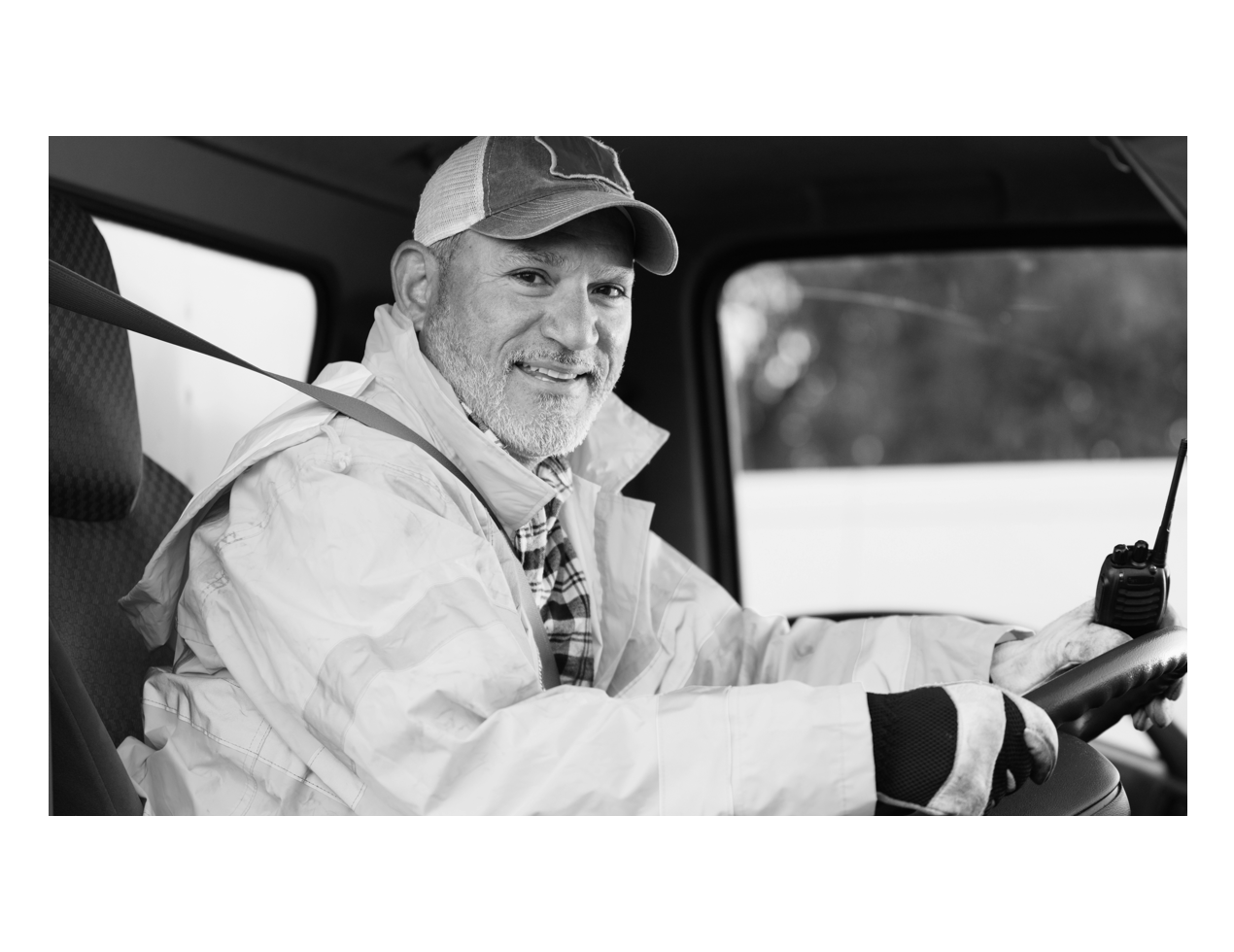 Financial Assistance
We know technical support isn't the only thing you may need. We can offer you financial support, with a range of financing options to ensure you stay on the road.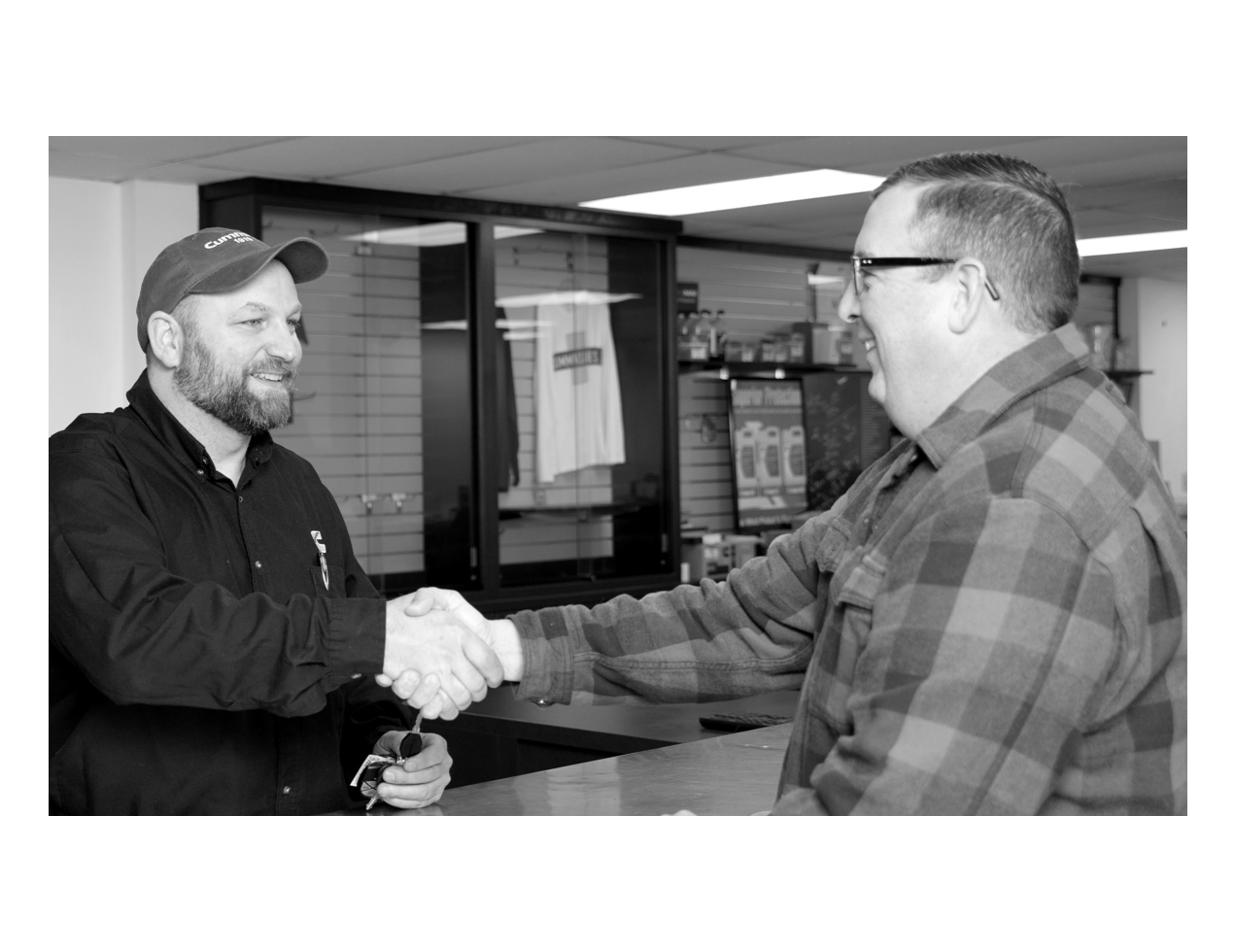 Cummins Warranty
Each overhaul kit is backed by one of our premium warranties, giving you peace-of-mind during the long hauls ahead. Only Cummins certified repair locations can offer National Overhaul Warranties (NOW) that can cover replaced and inspected parts for two- or three-year options.