X15-Powered Lobster Boats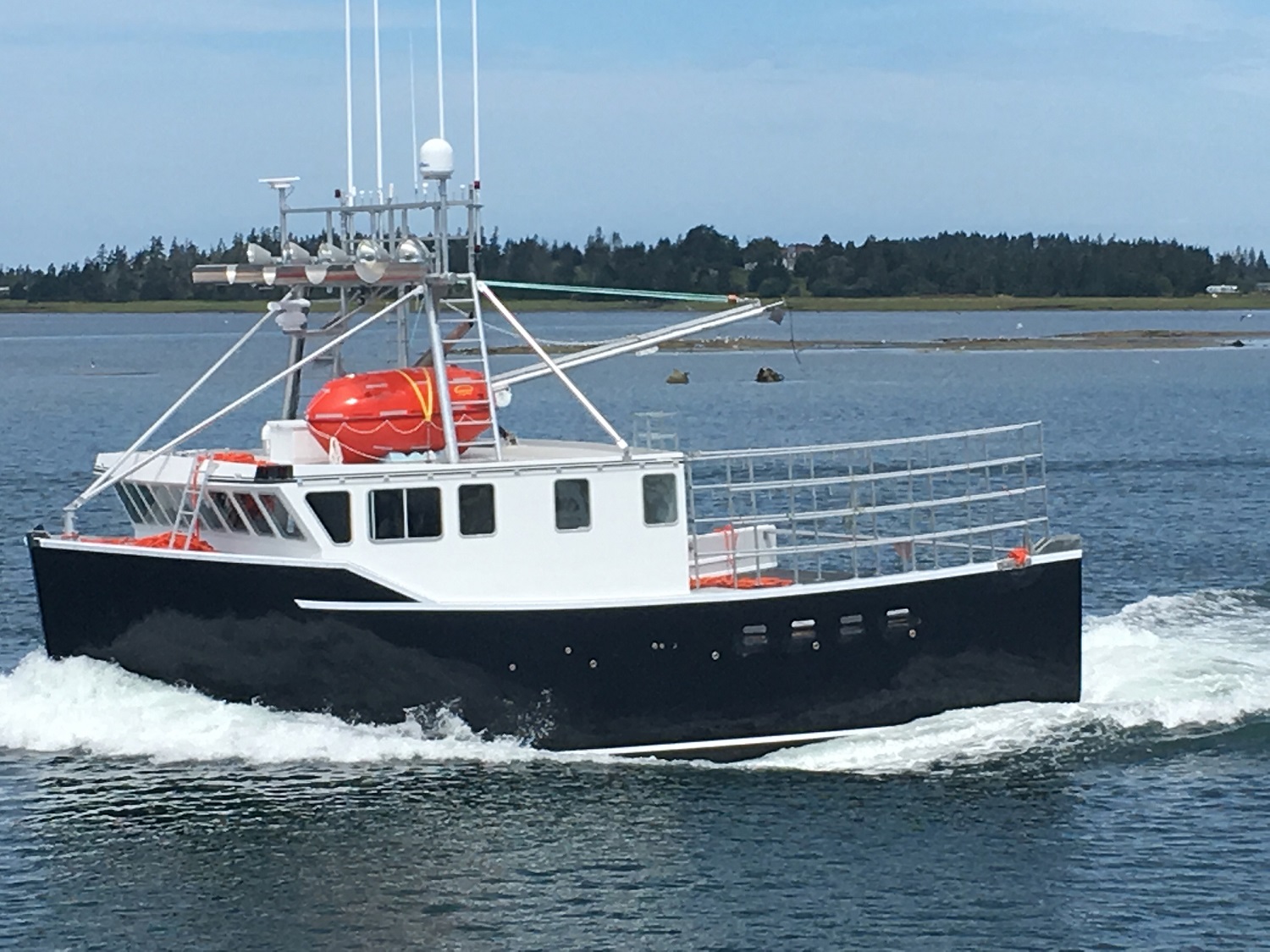 When Steve Corkum Jr. of Yarmouth Sea Products couldn't find a yard prepared to build 15 lobster boats in a single order, he started his own shipyard. Bayview Marine recently launched the first in the 15-boat series and is well pleased with the initial performance.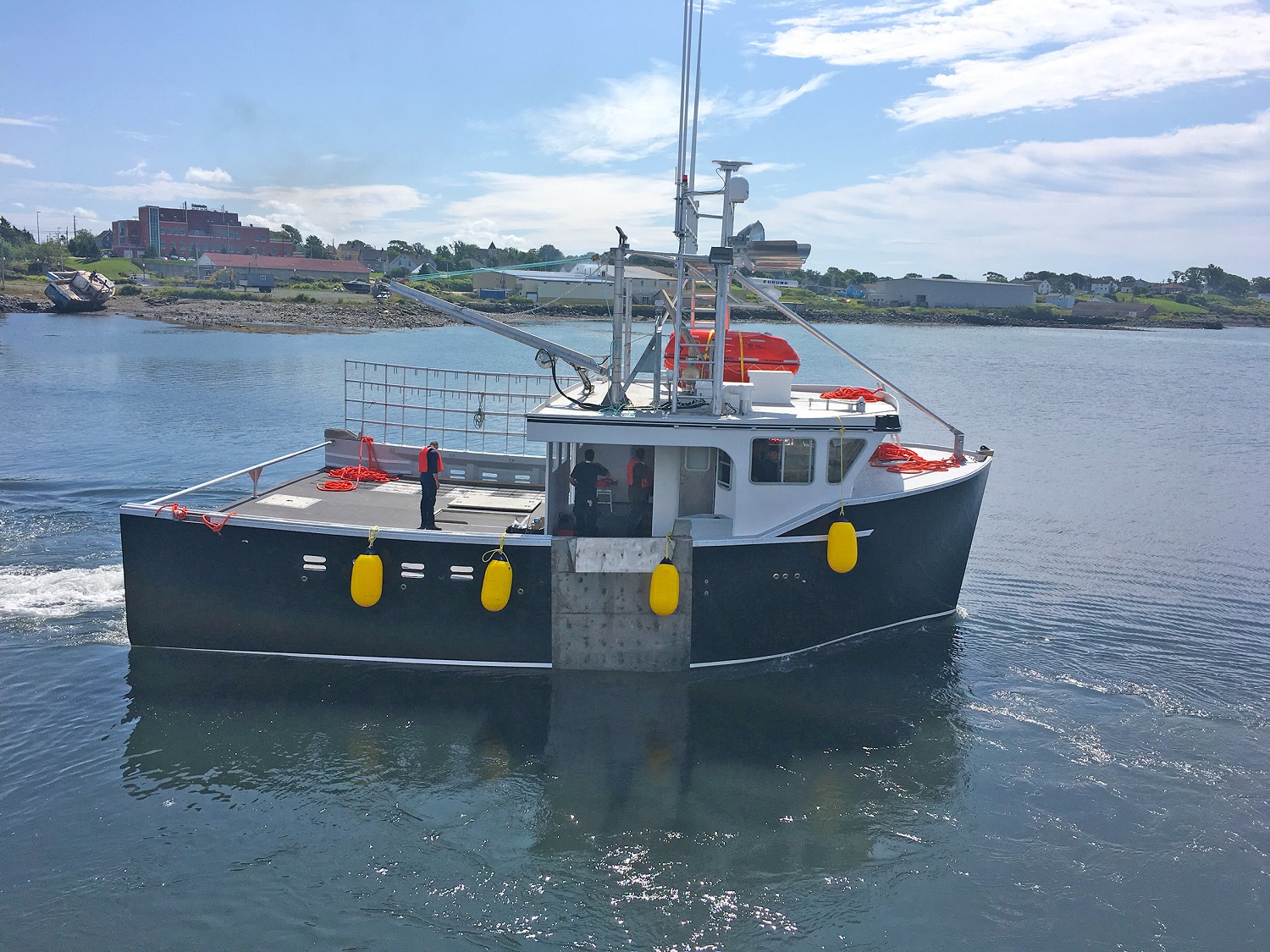 The 44.3 by 30-foot hull is designed for maximum working space and stowage for lobster or crab traps. The first of the series of fiberglass vessels performed well on trials.  Propulsion power is provided by a six-cylinder Cummins X15 diesel rated for 500 HP at 1800 RPM. The EPA Tier 3 compliant engine turns a 4-blade, 54-inch diameter, ZF prop, with a 50-inch pitch, through a ZFW350 gear with 4.962:1 reduction.
The Yarmouth Sea Products boats are the first commercial fishing application of this engine. The recently introduced marine version of the Cummins X15 will offer variable speed and fixed speed ratings between 450 horsepower (336 kW) and 600 horsepower (447 kW), while meeting U.S. Environmental Protection Agency (EPA) Tier 3 and International Maritime Organization (IMO) Tier II emissions standards. These Yarmouth Sea Products boats will also have an upgraded Sea- Pro Filter system to allow extended fuel service maintenance, As well as a first of its kind F.l.T. Telematcis filtration monitoring System from Cummins Filtration that allows the owner, captain and Cummins to monitor all the filters on the engine at al times via satellite link-up to phone apps.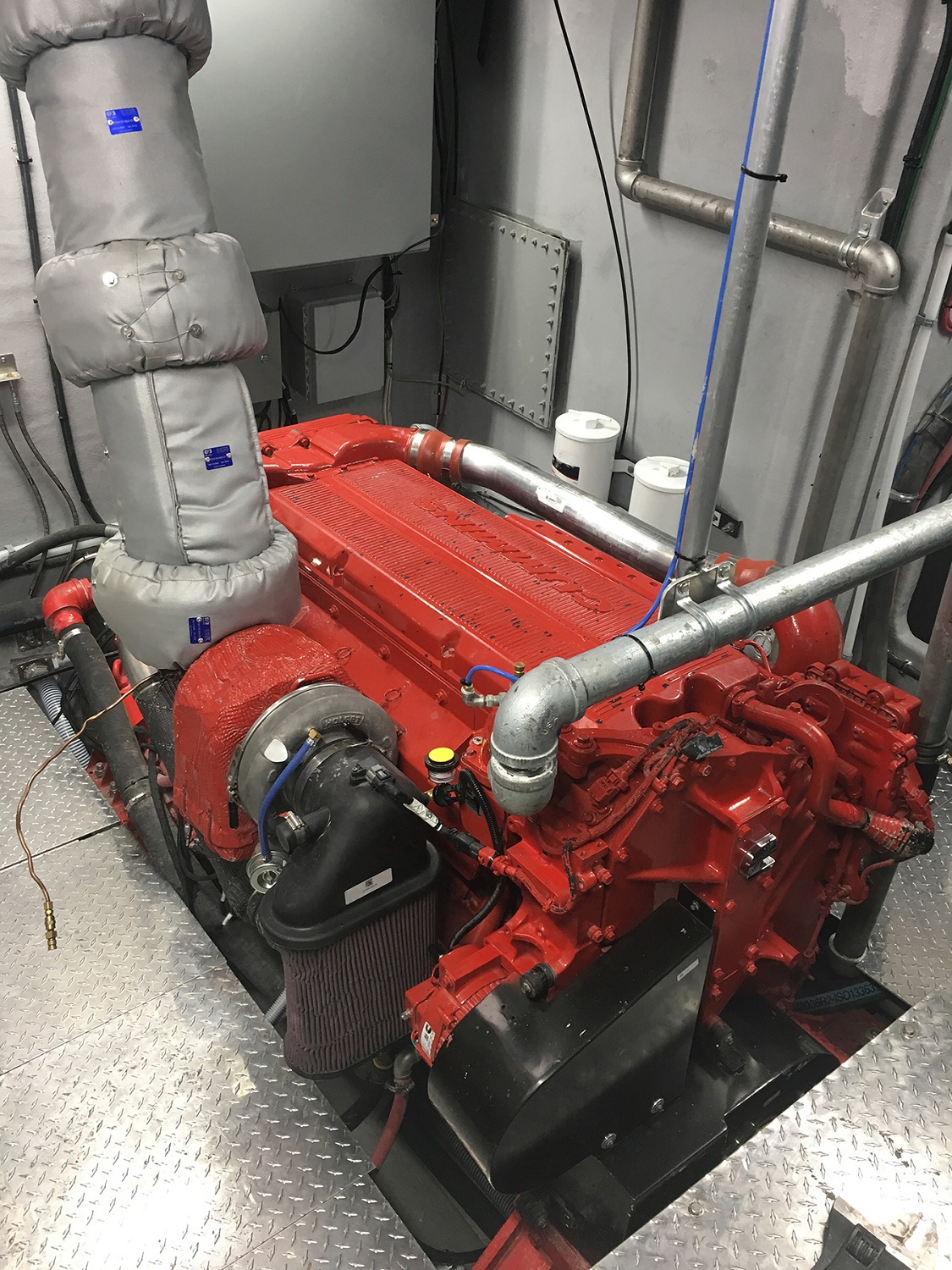 Designed for speeds of ten knots, these are big beamy boats built for capacity more than speed. They have space for up to six crewmembers, 400 lobster or crab traps and tankage for 4400 liters of fuel. They are fitted with a Davco 3000-pound deck crane with lobster trap hauler
Download X15 Engine Spec Sheet
Photos courtesy of Cummins Eastern Canada.
For further information:
Steve Corkum Jr.
Yarmouth Sae Products –
Phone Office: 902-742-749-7168
Cell: 902-749-7857
 
Bayview Marine
45 Water Street
Yarmouth Nova Scotia
Phone: office 902-740-1004
Cell: 902-742-4254