1919-
2019
Challenge The Impossible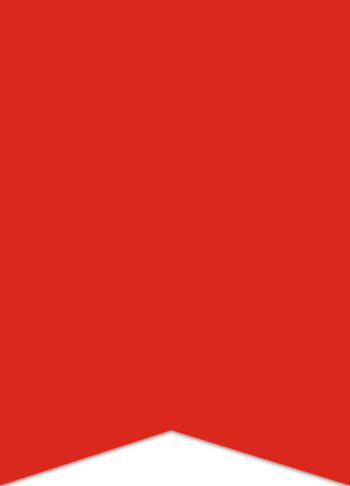 HISTORICAL TIMELINE
Since 1919, Cummins has turned challenges into opportunities, always looking for new solutions to power a more prosperous world. Discover a company founded on unwavering values and willing to solve problems for our customers, communities and environment to make the world a better place.
BRAND
A brand is far more than a logo. It is who we are, what we believe and tells the story of our past and future. Our brand identity has evolved over the past century, yet our commitment to customers stays the same. We power the future with innovative and dependable products that improve people's lives.
One of the first to realize the power of corporate branding, J. Irwin Miller began working with legendary graphic designer Paul Rand in the early 1960s. In the following years, Rand developed a variety of designs, including the trademark C. The iconic logo was first seen in the 1973 annual report, then officially adopted for use on products, facilities and all printed materials in 1976.
Cummins' Red Ball introduced
To further differentiate the brand, Cummins introduces a trademark Red Ball to go with its Dependable Diesel logo. The eye-catching design could be seen on products, literature and publications for the next eight years.
Old gold and black adopted as trademark
On the forefront of marketing and design, Cummins' 1952 annual report expresses the advantages of its new company trademark: "In order to obtain maximum product identity, this modern trademark has been developed. Its functional simplicity and old gold and black color combination make it truly distinctive, wherever it appears." 
VALUES
Cummins is synonymous with integrity, diversity and inclusion, teamwork, excellence and caring for others. These values are deeply rooted in our history, our culture and the people we employ around the world. Values are the backbone of our company. We stand tall because of them – even when standing for what is right comes at a cost.
Diesel Workers Union is established
On May 21, 1937, J. Irwin Miller stands before workers to support their right to unionize but oppose an effort by a national union. Shortly after, the Cummins Employees Association forms. It would become known as the Diesel Workers Union (DWU) on April 21, 1938.
Cummins Foundation breaks new ground
The company establishes the Cummins Foundation to help solve some of the most difficult societal problems around the world. Three years later, the Foundation makes its first grant to support architecture fees for the Lillian C. Schmitt Elementary School (pictured), as part of the Architecture Program, which became a formal part of the Foundation in 1960.
As chair of the National Council of Churches Commission on Religion and Race, J. Irwin Miller lobbies for the passage of President John F. Kennedy's proposed civil rights legislation. The bill would come to be known as the Civil Rights Act of 1964.
Leading the charge for U.S. EPA emissions standards
With a mission of creating a cleaner, healthier and safer environment, Cummins works with the Environmental Protection Agency (EPA) and other regulatory agencies to develop emission standards that are feasible and enforceable. 
James A. Joseph named first African American VP  
James A. Joseph begins serving as Vice President of the Corporate Action Division and President of the Cummins Engine Foundation. Noted for his work as an ordained minister, civil rights organizer, author and professor, he is eventually tapped by President Carter's administration to serve as Undersecretary of the U.S. Department of the Interior.
Adrienne Savage named first female Vice President
In naming Adrienne Savage its first female Vice President, Cummins establishes a pioneering role in the advancement of women. In the words of former CEO, Jim Henderson: "Adrienne Savage would have been a Vice President, affirmative action or no affirmative action. She has repeatedly proven herself through performance. She deserved it, period." Savage was appointed to the Vice President of Corporate Auditing on November 12, 1976. 
Cummins shows no tolerance for apartheid
Putting people and principles first can have consequences. Cummins turns down a solicitation to build a potentially profitable diesel engine plant in South Africa when the government says the company would not be allowed to have a fully integrated workforce. 
Cummins' Sustainability Report puts words into action
Knowing that sustainability can make a meaningful impact in a variety of areas, Cummins' inaugural Sustainability Report addresses topics ranging from the environment, corporate responsibility, and health and safety, to diversity and inclusion, innovation, financial performance and customer support.
Every Employee Every Community (EEEC)
Officially adopted in 2006, EEEC enables employees at least four hours of company time per year to volunteer toward local projects. Cummins was able to give $21.1 million back to our communities in 2018.
Re-energizing the values. Renewing the mission.
Emphasizing Integrity, Diversity and Inclusion, Caring, Excellence and Teamwork, Cummins renews its mission with one clear focus: to make people's lives better by powering a more prosperous world.
Launch of Cummins Powers Women
Leveraging Cummins' leadership around the world, Cummins Powers Women focuses on finding solutions to gender inequality wherever it exists. As the company's most ambitious community initiative to date, the effort is backed by a Cummins Foundation investment of $11 million (and counting).
Vision, Mission and Values codified
Though the company's values were clear from the beginning, Cummins officially establishes its Vision, Mission and Values for the first time in company history.
Launch of Technical Education for Communities (TEC)
With a mission of helping the world's disadvantaged youth secure good jobs through school-based, industry-supported skills training, Cummins TEC: Technical Education for Communities is the company's first strategic community program built from the ground up.
LEADERSHIP
Cummins' history is filled with extraordinary leaders. Over the last century, all Cummins leaders have been tenured employees – a testament to our philosophy to hire, retain and develop employees to reach their full potential. All of our leaders believe in and live out our values every day. They have led the company in turning challenges into opportunities and have been key to our success for the last 100 years. We know they will continue to challenge the impossible for the next 100.
INNOVATION
Throughout our history, Cummins has delivered innovation to bring customers the right solution at the right time. It is this history of innovation and dependability that has led us to success. Now, 100 years later, we continue to embrace challenges as opportunities. We promise to deliver technologies that meet the diverse needs of our customers by providing a broad portfolio of power solutions across the many markets we serve.