Vessel-Wide Monitoring
PrevenTech Marine
Cummins' new smart technology platform designed to help capture engine insights and put them to work for customers through innovative digital apps, product enhancements and service integrations.
Contact a Sales Rep
Real-time data for the real world
Peace of mind
Remote monitoring of basic vessel functions provides insights into the real-time health of the vessel, enabling informed decision-making that can prevent costly progressive damage and downtime for your fleet.
Reduce costs
FleetguardFIT™ integration extends PrevenTech's health monitoring capabilities to the filtration components, reducing reliance on standardized maintenance schedules and minimizing unnecessary costs.
Boost uptime
PrevenTech delivers accurate service recommendations, root cause analysis, and action timelines to boost first-time fix rates and reduce the need for extensive troubleshooting during service events.
Stop problems before they start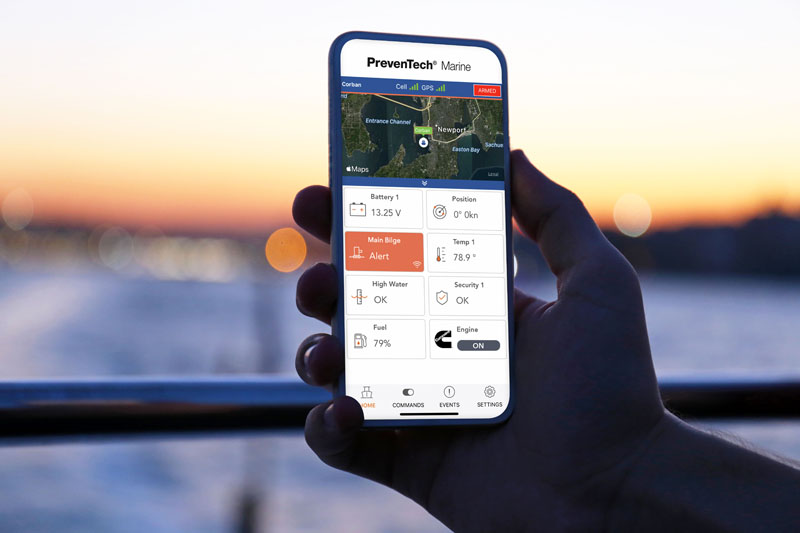 Real-Time Diagnostics
Digital solution for vessel health monitoring
Cummins' integrated digital solution for end-to-end equipment health management monitors your recreational or commercial marine assets remotely. Using connectivity, big data, advanced analytics and IoT, you can avoid unplanned downtime through advanced detection, reporting and diagnosis of potential engine health issues. With PrevenTech Marine powered by Siren Marine's Connected Boat® for propulsion engine customers, delayed diagnostics are a worry of the past.
Take the guesswork out of maintenance
PrevenTech Marine is offered via Siren Marine Connected Boat application for both commercial and recreational propulsion engine customers in North America.