Cummins and Danfoss' Editron division to bring electrified solutions to global marine applications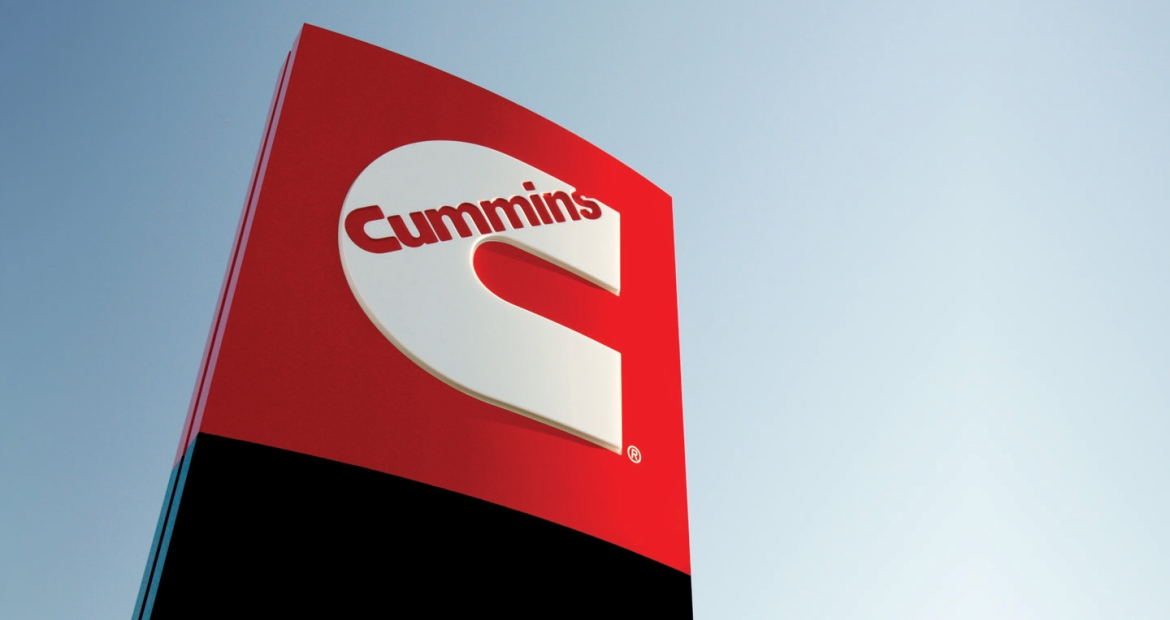 Cummins Inc. (NYSE: CMI) and Danfoss Power Solutions' Editron division have signed a Memorandum of Understanding (MOU) to partner in bringing a unique standard hybrid marine solution to the global maritime market. 
"This partnership is another step forward in Cummins' Destination Zero strategy – our plan to reach net zero emissions across our products by 2050," said Rachel Bridges, Global Marine Director, Cummins Inc. The respective products of Cummins and Danfoss' are an ideal match, because both companies are focused on energy optimization, efficiency, and clean solutions. By providing a joint solution, we will be able to multiply our impact by bringing products and solutions to the market that are fully optimized for the marine industry. Our customers are looking for streamlined ways to meet complex regulations and decarbonization goals, and together with Danfoss' Editron division, we can help the marine industry."  
The agreement between Danfoss' Editron division and Cummins will facilitate decarbonization of the marine industry. The goal of the International Maritime Organization is to reduce its greenhouse gas emissions by 40% from 2008 levels by 2030 across the marine industry. New local and regional regulations and certifications are being enacted to encourage shipping companies to switch to hybrid and fully electric solutions. To meet these evolving targets, companies are being challenged to transform their entire operational profile. 
Cummins and Danfoss' Editron division will develop a set of standard solutions for marine propulsion and focus on a new generation of variable-speed diesel gensets, fuel cells and energy storage packages. The new standard hybrid-electric solution, depending on the operational profile and energy sources selected, could decrease CO2 emissions by up to 100% compared to traditional diesel alternatives. 
Erno Tenhunen, marine director of Danfoss' Editron division, added:      
     
"We're delighted to officially join forces with Cummins following the successful delivery of our joint prototype projects. We were motivated by customers expressing their need for common solutions from our companies and expecting further standardization of products and solutions. Through this partnership, we're making it easier for all marine players to decarbonize their operations. We will deliver a complex tailored system and leverage the integration work in a more organized and systemized way by providing a single point of contact for our customers."
 
About Danfoss' Editron division
Danfoss' Editron division specializes in hybrid and electric powertrain systems for the marine, off-highway and on-highway markets. A business division of Danfoss, it develops and manufactures high-performance power systems for heavy-duty vehicles, machines and marine vessels, based on its unique synchronous reluctance assisted permanent magnet technology. Danfoss' Editron powertrains deliver market-leading efficiency and are suitable for hybrid and electric applications within the power range of 30kW to 2,000kW.  
Editron is the complete electric drivetrain system developed by the company. It is controlled by powerful software that optimizes each individual component of the electric or hybrid drivetrain, leading to far more intelligent management of power distribution in order to deliver maximum efficiencies for the end user. 
With operations in Finland, Denmark, China, the United States of America and the UK, Danfoss has assembled an award-winning team to work on the technologies that will enable the world of tomorrow to do more with less.
Learn more at https://www.danfoss.com/editron
 
About Cummins Inc.
Cummins Inc., a global power technology leader, is a corporation of complementary business segments that design, manufacture, distribute and service a broad portfolio of power solutions. The company's products range from internal combustion, electric and hybrid integrated power solutions to components including filtration, aftertreatment, turbochargers, fuel systems, controls systems, air handling systems, automated transmissions, electric power generation systems, microgrid controls, batteries, electrolyzers and fuel cell products. Headquartered in Columbus, Indiana (U.S.), since its founding in 1919, Cummins employs approximately 73,600 people committed to powering a more prosperous world through three global corporate responsibility priorities critical to healthy communities: education, environment and equality of opportunity. Cummins serves its customers online, through a network of company-owned and independent distributor locations, and through thousands of dealer locations worldwide and earned about $2.2 billion on sales of $28.1 billion in 2022.