Cummins East Asia R&D center starts operation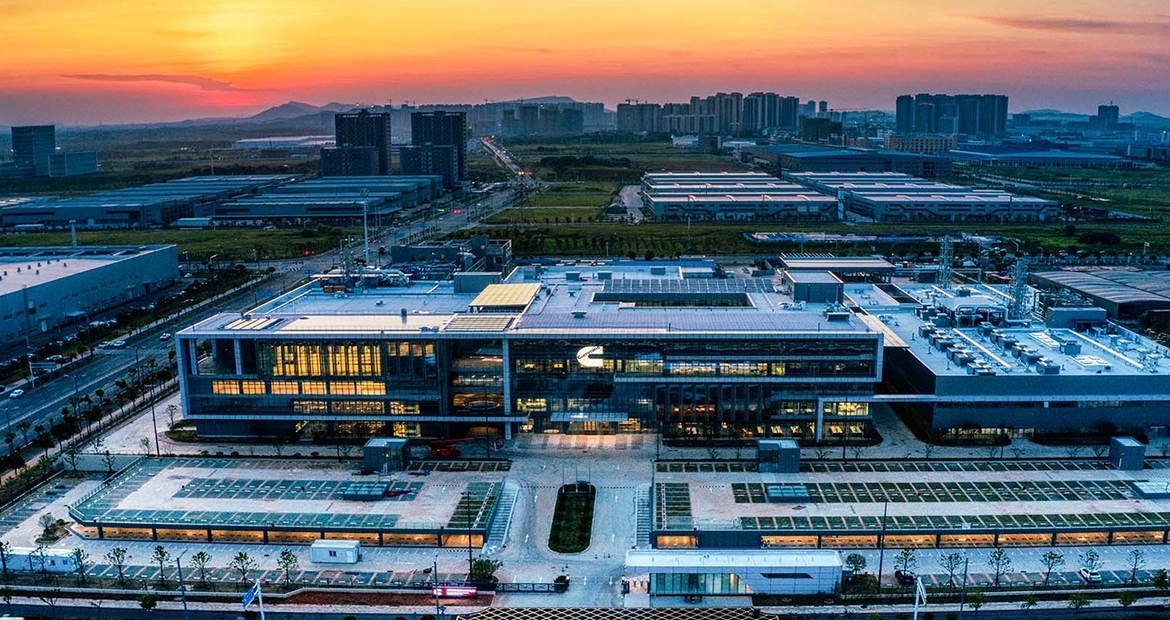 Cummins East Asia Research & Development Center (EA R&D) officially opened its new site in Wuhan Economic and Technological Development Zone, locating in central China. Three times larger than the original site, the new facility covers an area of 78,000 square meters, and hosts a total of 28 test cells, and more than 900 Cummins employees, representing strengthened and expanded capacity and capabilities in engineering towards a carbon zero future.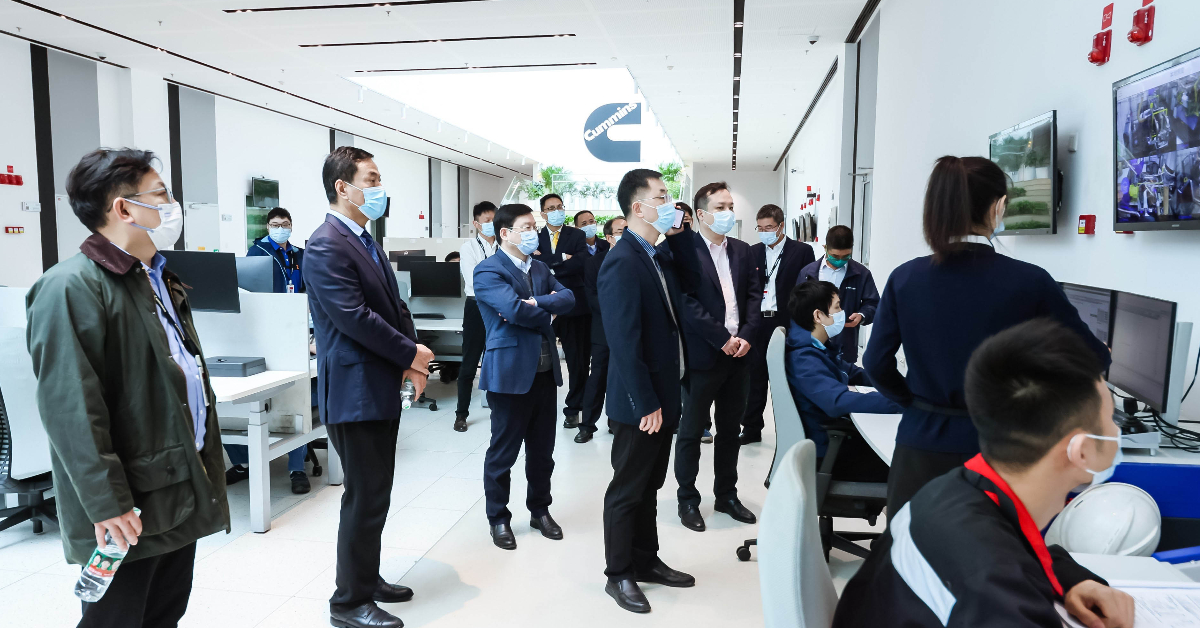 Jim Fier, Cummins VP-Chief Technical Officer, Nathan Stoner, Cummins VP-China ABO, Stephen Saxby, Cummins VP-Engineering, China ABO, ZHANG Jinhua, Vice President of China Society of Automotive Engineers and leaders of Cummins key OEM partners were involved in the opening ceremony. 
Established in 2006, EA R&D has played a key role in powering Cummins' growth in China. It has already contributed to over 50 VPI programs and over 3,000 VPCR projects. Building on the legendary history, Cummins is investing a total of 150 million dollars to establish cutting-edge technology research and development facilities in EA R&D to enable more fit-for-market and fit-for-application technological development, as well as accelerated innovation for Destination Zero strategy. 28 test cells cover performance, reliability, NVH, and cold start. The new power building, which is still under construction, will be a combination of the most up-to-date fuel cell lab, powertrain lab, transmission lab, H2 ICE Test Cell and LD/HD Chassis Dyno. 
Nathan Stoner, Cummins VP-China ABO, said, "Given our diverse end-markets and product portfolio- the types, and timing of solutions will vary, but we are committed to having the right solutions at the right time, to support our customers in meeting their own carbon reduction targets, on their own path to zero carbon emissions, East Asia R&D Center is at the center of our work to meet these audacious goals."
Cummins EA R&D Center is deeply committed to the local society, linking the manufacturing functions of Cummins' five business nationwide, and leveraging Cummins global technology innovation resources to develop low-carbon or even zero carbon diversified power products for customers.
"Our Planet 2050 strategy requires us to work with our partners and customers to bring the market improved current products that reduce our carbon footprint today while also developing zero emissions technology of the future." Jim Fier, Cummins VP-Chief Technical Officer, said, "It is our technology leadership that attracts these important partners and customers. The new East Asia R&D center is an important piece of its technology leadership."
Zhang Jinhua, Vice President of China Society of Automotive Engineering highly recognized the positive role Cummins played, "Cummins EA R&D Center, as an important incubator of advanced engine technology, has become an important force to accelerate technological progress and green transformation of related industries in China."
Cummins also utilized this opening event to introduce the company's Destination Zero strategy, and how EA R&D contributes to this audacious goal. Aiming at Destination Zero and application under multiple scenarios, the full lineup of Cummins low carbon, zero carbon power solutions were presented at the event site, covering NSVI Natural Gas Engine, fuel agnostic engine platform, H2 ICE, fuel cell and diversified powertrain solutions including Cummins engine, Eaton-Cummins transmission and Cummins Meritor axle.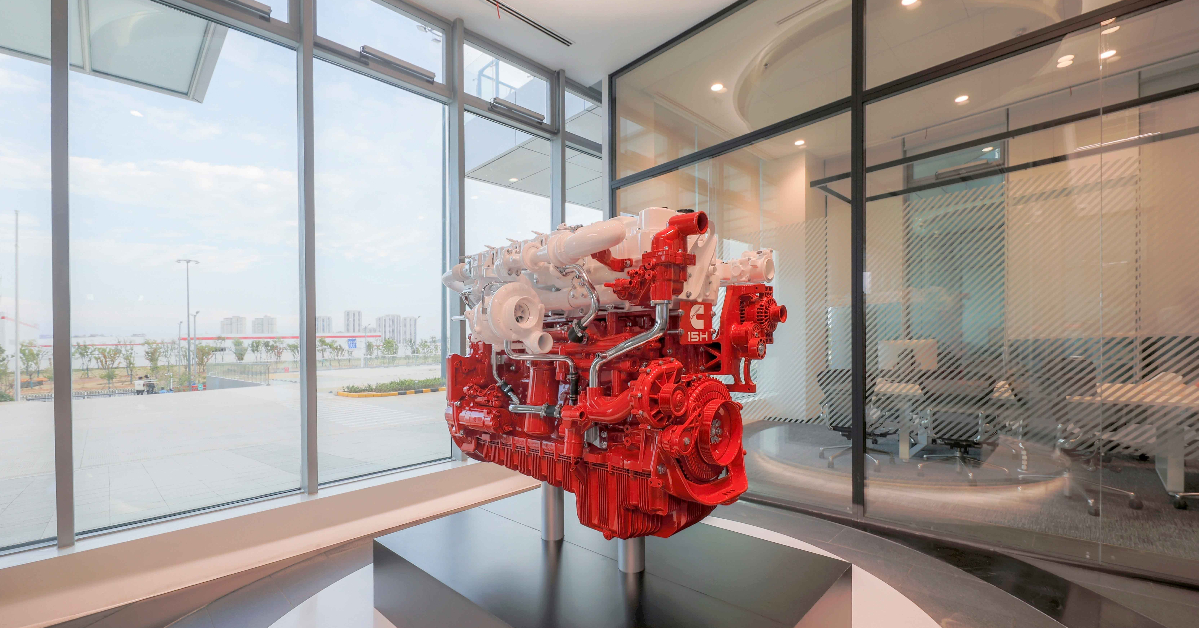 Stephen Saxby, Cummins VP- Engineering, China ABO said, "We are committed and confident in our ability to play a leading role in bringing lower carbon technologies to the commercial and industrial markets globally by utilizing the unique capabilities Cummins has built over many years."
About Cummins Inc.
Cummins Inc., a global power technology leader, is a corporation of complementary business segments that design, manufacture, distribute and service a broad portfolio of power solutions. The company's products range from internal combustion, electric and hybrid integrated power solutions to components including filtration, aftertreatment, turbochargers, fuel systems, controls systems, air handling systems, automated transmissions, electric power generation systems, microgrid controls, batteries, electrolyzers and fuel cell products. Headquartered in Columbus, Indiana (U.S.), since its founding in 1919, Cummins employs approximately 73,600 people committed to powering a more prosperous world through three global corporate responsibility priorities critical to healthy communities: education, environment and equality of opportunity. Cummins serves its customers online, through a network of company-owned and independent distributor locations, and through thousands of dealer locations worldwide and earned about $2.2 billion on sales of $28.1 billion in 2022.