Destination IAA = Destination Zero for Cummins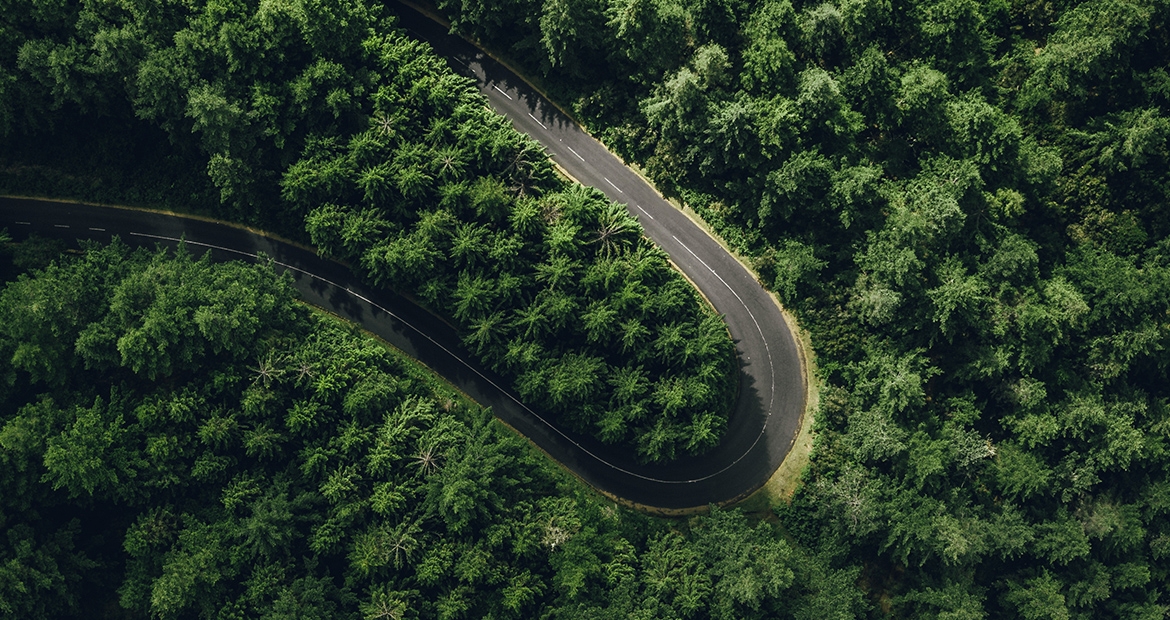 Cummins to showcase technologies to help customers go further, faster toward decarbonization at IAA Transportation 2022.
Cummins Inc. (NYSE: CMI) will showcase its commitment to decarbonization at the industry's largest tradeshow in Hannover, Germany this September. Destination Zero™ is the company's strategy to go further, faster to reduce the greenhouse gas (GHG) and air quality impacts of its products and reach net-zero emissions by 2050.  
"With Destination Zero, we are working to reduce emissions today, advancing engine-based solutions and investing in the right technologies at the right time with a deep understanding of our customers as we work to decarbonize our industry in a way that is best for all stakeholders," said Jennifer Rumsey, Cummins President and Chief Executive Officer. "We have deep knowledge of our end markets and applications, each of which has unique technical, performance and service demands. We know how to adapt existing and new technologies into products that meet our customers' needs, are economical and further the transition to zero-emissions solutions."  
Cummins is pursuing a dual-path approach, meaning the company is reducing emissions from internal combustion engines while simultaneously investing in new, zero-emissions products. The company spends approximately $1billion per year on research and development of future technologies.  
Cummins' approach lowers emissions today; incorporates well-to-wheels emissions reductions by matching technology readiness with infrastructure readiness; drives wide-scale adoption due to affordability by using the right technology at the right time; and will achieve net-zero emissions by 2050. 
Cummins' Destination Zero™ strategy will be demonstrated at IAA through: 
An industry-first fuel agnostic platform 
Cummins will showcase its fuel agnostic platform, demonstrating a practical way to reduce emissions now using technology that OEMs, fleet managers and operators are familiar with. Cummins' fuel agnostic platform is a range of diesel, natural gas and hydrogen internal combustion engines derived from a common base. As well as the option to further reduce emissions with low and zero carbon fuels like hydrotreated vegetable oil (HVO), renewable natural gas and hydrogen, the platform offers OEMs common engine architecture across multiple fuel types and a high degree of parts commonality. 
Next generation diesel 
With a foundation of almost 700,000 Euro VI, low-emission engines supplied, Cummins plans to showcase its next-generation advanced diesel platform, complete with new compact aftertreatment system. This brand-new product line is designed to meet multiple emissions standards including a stringent Euro VII. Offering virtually zero NOx and particulate matter (PM) with lower CO2, Cummins' advanced diesel engines give customers the opportunity to reduce emissions alongside significant improvements in power and torque. 
Hydrogen Internal Combustion Engine 
Part of the fuel agnostic platform is what could become the initial step to reaching zero-emissions for medium- and heavy-duty truck manufacturers – Cummins' hydrogen internal combustion engine. When paired with green hydrogen, this engine produces zero well-to-wheel CO2 emissions. Cummins will display both medium- and heavy-duty hydrogen products, highlighting the technology's ability to support decarbonization across multiple duty-cycles.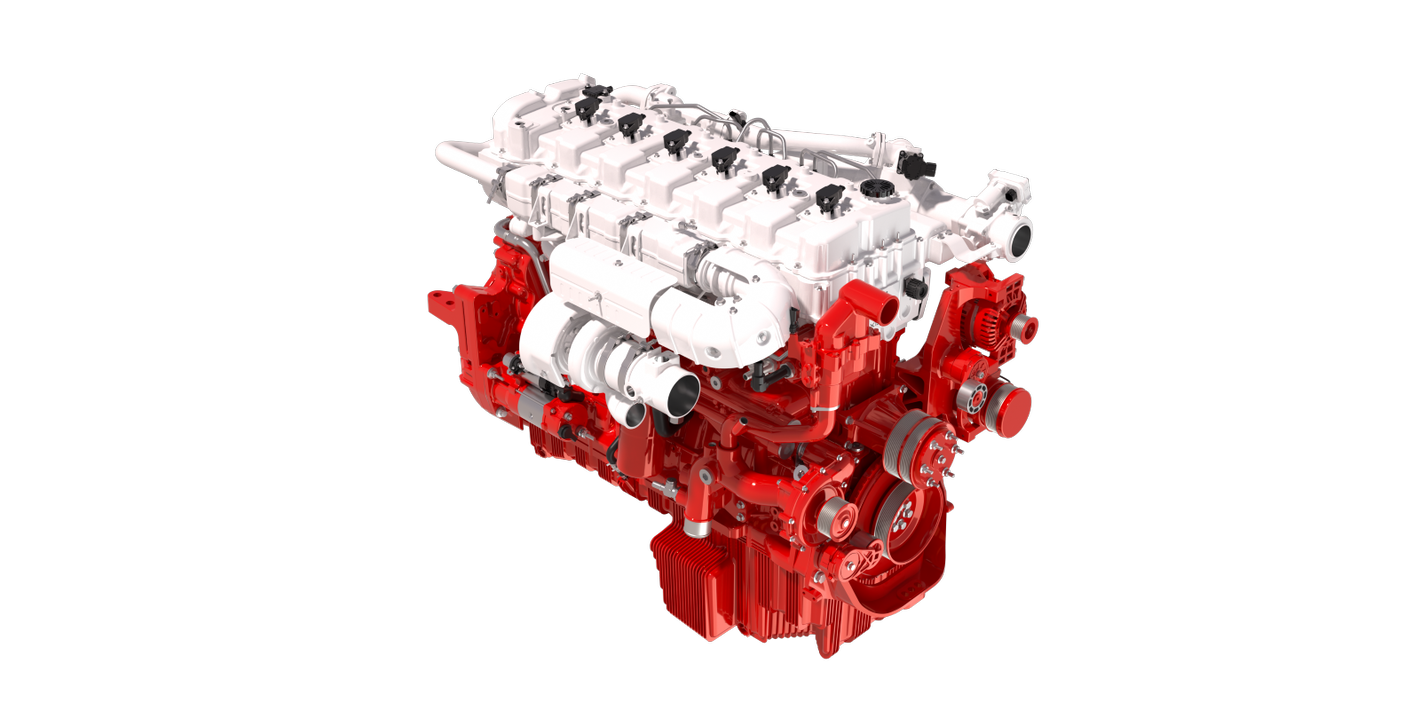 Hydrogen fuel cell 
Cummins' fourth generation fuel cell will showcase the rapid evolution of our zero-emissions technologies. For customers that need and want to reach zero greenhouse gas and zero criteria air emissions today hydrogen fuel cells can be a great solution. Building on the deployments of more than 2,000 fuel cells, this next generation product provides improved power density, efficiency and durability and is available in single and dual module engines for both medium- and heavy-duty vehicles.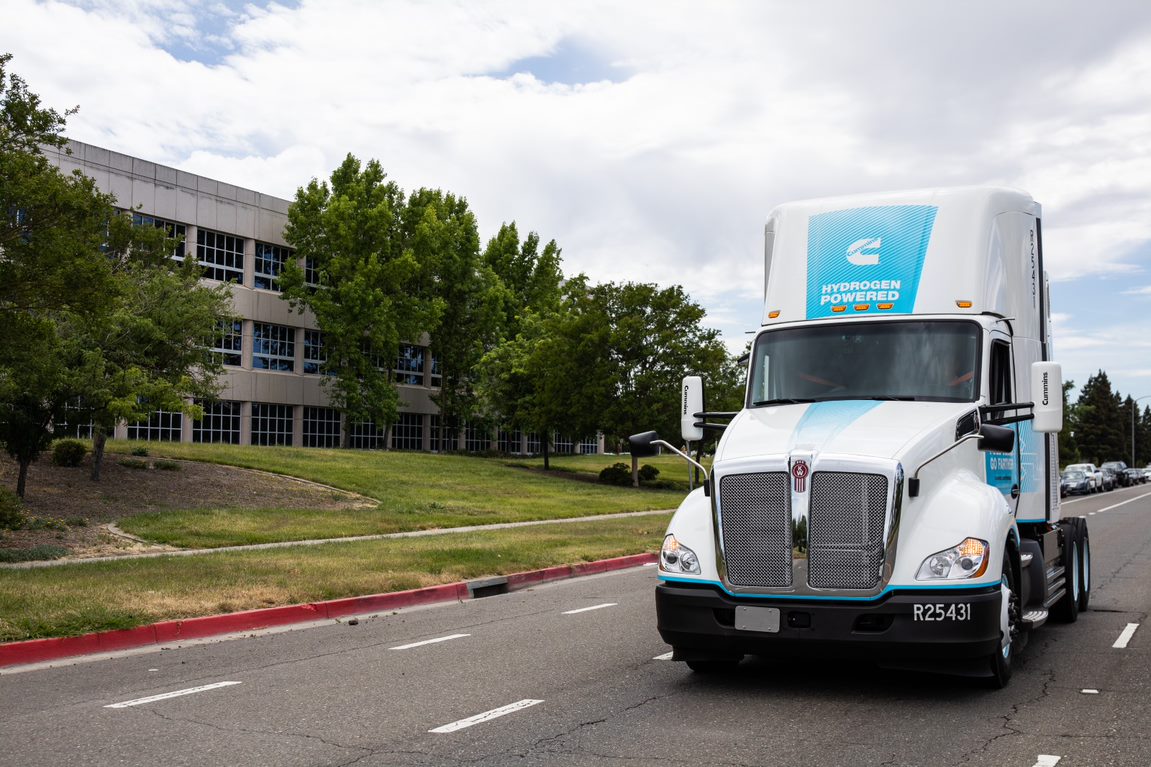 Battery-electric technology 
Drawing on deep commercial application experience to develop the right battery solutions, Cummins will showcase multiple batteries that help a variety of on-highway customers reach zero-emissions today. With distinct chemistries, form factors and benefits, all tested and validated, Cummins has developed a lineup of the right electrified solutions to meet customer needs.   
Electric powertrain technology 
Cummins recently announced its acquisition of Meritor, a leading global supplier of drivetrain, mobility, braking and electric powertrain technologies. The addition of Meritor strengthens Cummins' industry-leading range of powertrain components and will enable accelerated development of electrified power solutions. Together, Cummins and Meritor will move further and faster in developing economically viable decarbonized powertrain solutions that advance Cummins' Destination Zero strategy. Meritor products will be displayed on the Cummins booth for the first time at IAA. 
The pace moving toward Destination Zero will look different in different applications and regions of the world. Driving factors of the pace of the transition include energy source decarbonization and infrastructure investment, regulatory advancements, and customer needs and acceptance. 
"Our planet faces a tremendous challenge as we recognize the realities of climate change. That is why we are taking action now and investing in a broad range of technologies to fuel industry decarbonization. Not only is this the right approach for our business, but it is critical for our planet and future generations," concluded Rumsey. 
About Cummins Inc.
Cummins Inc., a global power technology leader, is a corporation of complementary business segments that design, manufacture, distribute and service a broad portfolio of power solutions. The company's products range from internal combustion, electric and hybrid integrated power solutions to components including filtration, aftertreatment, turbochargers, fuel systems, controls systems, air handling systems, automated transmissions, electric power generation systems, microgrid controls, batteries, electrolyzers and fuel cell products.
Headquartered in Columbus, Indiana (U.S.), since its founding in 1919, Cummins employs approximately 59,900 people committed to powering a more prosperous world through three global corporate responsibility priorities critical to healthy communities: education, environment and equality of opportunity. Cummins serves its customers online, through a network of company-owned and independent distributor locations, and through thousands of dealer locations worldwide and earned about $2.1 billion on sales of $24 billion in 2021.