Cummins partners with A&A Genpro to gift home standby generator to Houston resident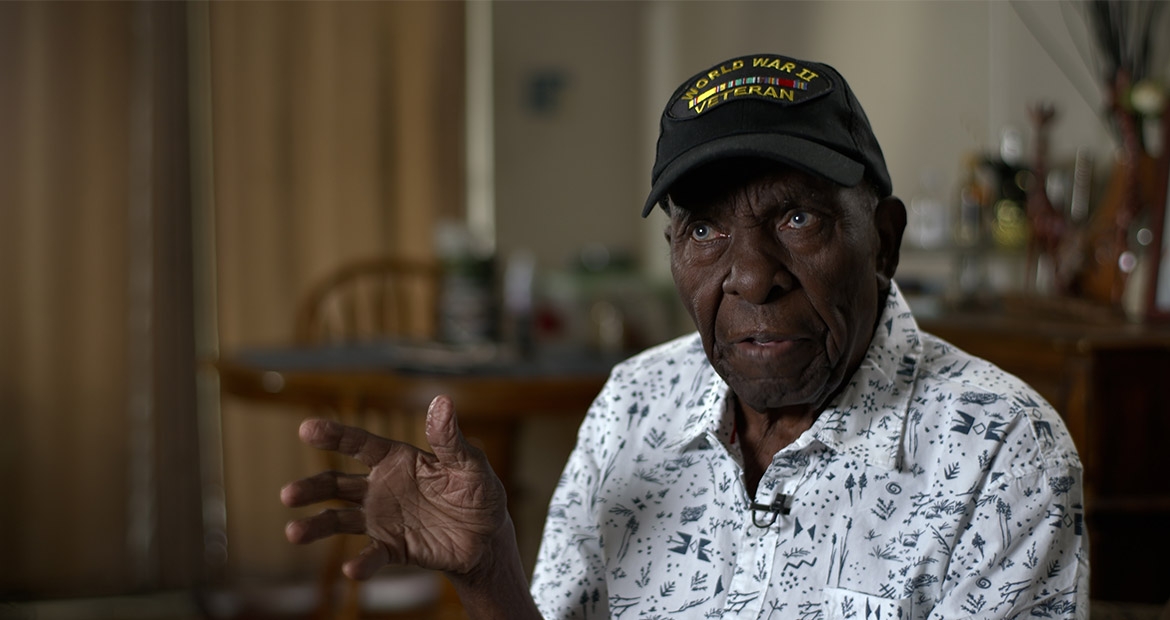 Cummins Inc. (NYSE: CMI) has partnered with A&A Genpro Inc., a Houston-based provider of premier generator services, to give back to the community by gifting a home standby generator to a local resident. A&A Genpro Inc. installed a Cummins home standby generator free of charge at the family home of Houston native and 102-year-old World War II Veteran Ray Robinson. 
"Our mission is to make people's lives better by powering a more prosperous world, and Cummins is committed to utilizing our skills and resources to improve the lives of those in communities across the globe, said Karla Haack, Vice President of Power Generation Consumer Sales at Cummins. "Through our partnership with A&A Genpro, we're honored to play a role in providing the Robinson family with the peace of mind, comfort and safety of knowing they have a reliable backup power source."
Cummins QuietConnect™ home standby generators are a durable power source that homeowners can trust. Fueled by natural gas or propane, Cummins generators deliver power quietly and automatically during power outages. The generators can keep appliances, air conditioning, lighting, electronics, and medical devices running smoothly when utility company power goes out. Cummins generators are advanced to address power needs while being part of the solution to the problem of climate change, pushing the company to reach net-zero emission by 2050.
"I was immensely proud to represent Cummins as we collaborated with A&A GenPro to gift an American product to an American hero," said Dillion Chennault, CSSNA Dealer Account Executive at Cummins Sales and Service, North America. "It was an honor to be at the jobsite the day of the install, where I had the opportunity to meet Mr. Robinson and experience the positive impact a home standby generator can have firsthand."
"A&A GenPro, Inc. is Houston's largest Cummins Home and Small Business dealer and installer. We're proud to be a Veteran owned business with a mission of providing professional, reliable generator installations to our community," said Ashton Tennant, Owner and Founder, A&A GenPro. "Driven by faith and family, Mr. Robinson is a decorated World War II hero. We're honored to install America's best generator at his home so he and his family will benefit from uninterrupted power."
Want to see how the surprise and install of Ray's new standby generator went? Watch here!
Due to the weather conditions that often occur in Texas, including extreme heat and hurricanes, it's beneficial to have a home standby generator. Cummins authorized dealers can help homeowners size and price generator options.
About Cummins Inc.
Cummins Inc., a global power technology leader, is a corporation of complementary business segments that design, manufacture, distribute and service a broad portfolio of power solutions. The company's products range from internal combustion, electric and hybrid integrated power solutions to components including filtration, aftertreatment, turbochargers, fuel systems, controls systems, air handling systems, automated transmissions, electric power generation systems, microgrid controls, batteries, electrolyzers and fuel cell products. Headquartered in Columbus, Indiana (U.S.), since its founding in 1919, Cummins employs approximately 73,600 people committed to powering a more prosperous world through three global corporate responsibility priorities critical to healthy communities: education, environment and equality of opportunity. Cummins serves its customers online, through a network of company-owned and independent distributor locations, and through thousands of dealer locations worldwide and earned about $2.2 billion on sales of $28.1 billion in 2022.