Cummins releases 19th annual report on ESG progress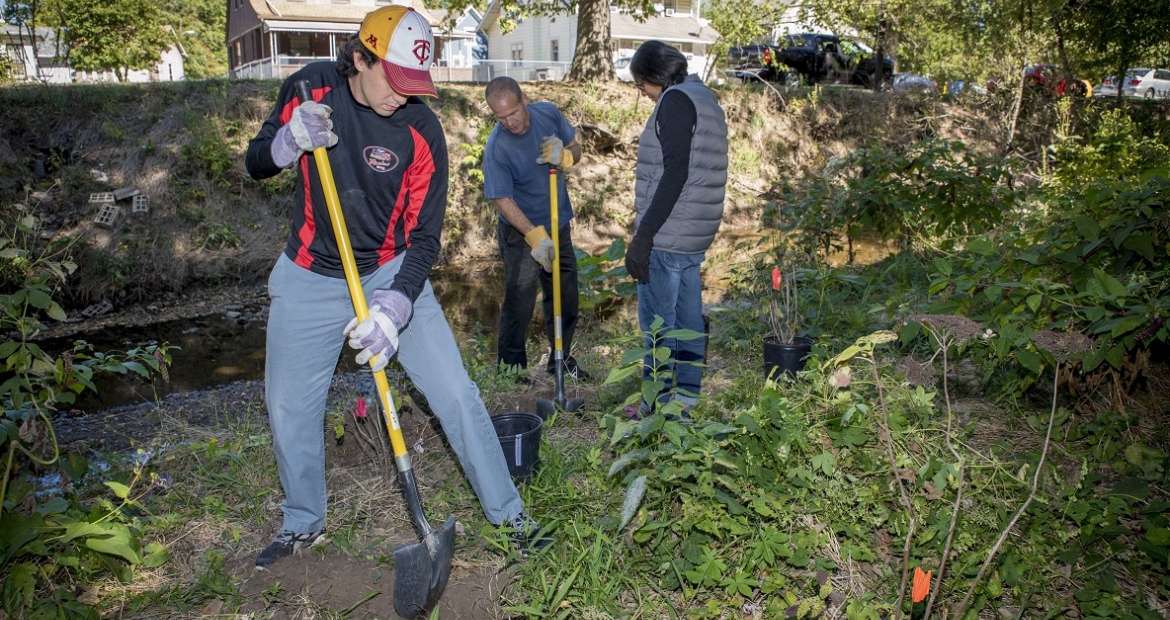 Company achieves key advances on environmental goals, innovation, supply chain and more
Cummins Inc. (NYSE:CMI) today released the company's 19th annual Sustainability Progress Report, including Cummins' first update on efforts to achieve the company's 2030 environmental sustainability goals. 
The report, which covers calendar year 2021, also looks at the many ways Cummins' commitment to climate action is driving innovation, and a special section explores how Cummins' Supply Chain organization overcame challenges in the global parts and transportation network that crippled many companies.
The new report also reaffirms Cummins' commitment to creating dynamic work environments strengthened by diversity, equity and inclusion, and commemorates a record year in community giving as well as a new community engagement strategic initiative to address the world's water crisis.
"2021 was dominated by challenges demanding action, from Cummins and its stakeholders," Chairman and CEO Tom Linebarger said in his letter introducing the report. "It will take all of us working together to address these broad systemic issues and Cummins is committed to taking a leadership role in these efforts."
ENVIRONMENTAL SUSTAINABILITY
PLANET 2050, the company's environmental sustainability strategy, includes nine goals timed to 2030 that cover everything from reducing the greenhouse gases (GHGs) produced by Cummins facilities and operations as well as GHGs from newly sold products, to cutting emissions of Volatile Organic Compounds (VOCs) from plants and facilities and establishing lifecycle plans for every part.
While it is still relatively early, Cummins made progress in 2021 on both reducing GHG emissions from plants and facilities and working with customers to reduce GHGs from products in use. Cummins is also off to a good start cutting VOCs from facilities and operations, and reducing water consumption across the company.
INNOVATION AND SUPPLY CHAIN
2021 will go down as one of the most innovative years at Cummins as the company recorded new highs for global patents and investing in research, development and engineering. The company also created Destination Zero, Cummins' strategy to achieve net-zero emissions in its products by 2050.
Cummins is exploring the use of low-carbon fuels and other steps to reduce carbon emissions from its core products. The company is also bringing to market the no- and low-carbon technologies that will power the future, including battery-electric platforms and hydrogen fuel cells.
Meanwhile, people around the world, from all walks of life, learned the importance of supply chains in 2021. Cummins kept in close contact with key suppliers of parts in short supply, in some cases chartering special transportation for parts to avoid backlogs at some major ports. Efforts like this and others helped the company keep up with a steep increase in sales in 2021.
DYNAMIC WORKPLACES AND COMMUNITY ENGAGEMENT
The new report also includes Cummins' strategy for developing dynamic work environments, using the power of difference to deliver for the company's customers. The strategy is built around helping employees reach their full potential and tapping into the power of diversity, equity and inclusion to take on customers' biggest challenges. For a second year, Cummins included in the report disclosures regarding the gender of its global workforce and the racial and ethnic makeup of its U.S. workforce.
In addition to being the right thing to do, the company believes its community engagement programs help attract top talent who want to make a difference in their communities. Cummins in 2021 set a company record for community giving, $37.5 million, and established a new strategic initiative, Cummins Water Works, designed to partner with communities to develop sustainable water supplies. 
The Water Works program is a key step toward achieving the company's 9th 2030 environmental goal – producing net water benefits in Cummins' communities that exceed the company's annual water use.
The new report is posted in the company's Sustainability Document Archive and Cummins' ESG website.
 
About Cummins Inc.
Cummins Inc., a global power technology leader, is a corporation of complementary business segments that design, manufacture, distribute and service a broad portfolio of power solutions. The company's products range from internal combustion, electric and hybrid integrated power solutions and components including filtration, aftertreatment, turbochargers, fuel systems, controls systems, air handling systems, automated transmissions, electric power generation systems, microgrid controls, batteries, electrolyzers and fuel cell products. Headquartered in Columbus, Indiana (U.S.), since its founding in 1919, Cummins employs approximately 59,900 people committed to powering a more prosperous world through three global corporate responsibility priorities critical to healthy communities: education, environment and equality of opportunity. Cummins serves its customers online, through a network of company-owned and independent distributor locations, and through thousands of dealer locations worldwide and earned about $2.1 billion on sales of $24 billion in 2021.