Cummins unites with the National Safety Council and top industry employers in pledge to reduce workplace injuries by 25% by 2025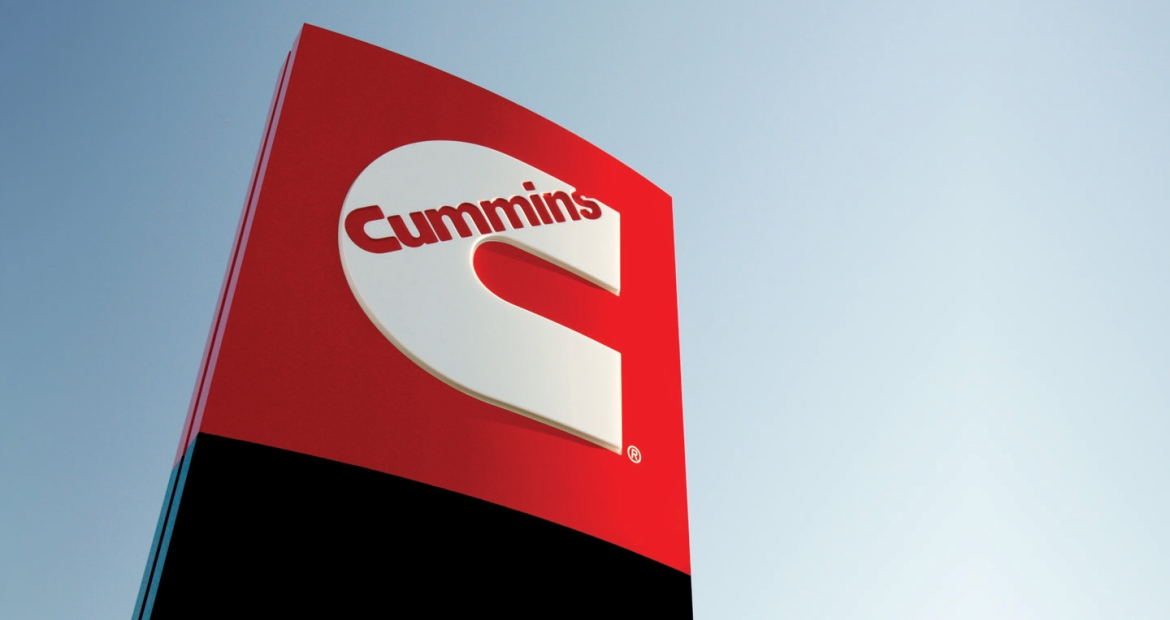 Cummins Inc. (NYSE: CMI) joined the National Safety Council (NSC), America's leading nonprofit safety advocate, and more than a dozen of the nation's leading employers in signing the MSD Pledge to address the most common workplace injury: musculoskeletal disorders (MSDs). 
Born out of the Council's groundbreaking MSD Solutions Lab program – launched last year to tackle this omnipresent safety challenge, which affects more than a quarter of the world's population – the pledge represents a first-of-its-kind commitment from employers to identify and reduce MSDs across workplaces worldwide. Along with Cummins and NSC, founding pledge members include Amazon, Alcon Research, LLC; Ansell Inteliforz; Amentum; American Industrial Hygiene Association; AMP; Benchmark ESG; Cummins; Human Balance and Stability Systems, LLC; MEGA InTech; Meteorite; Tenneco; United Airlines; and Velocity EHS. 
"Caring is a foundational value at Cummins, and the health and well-being of our employees is our top priority, said Michelle Garner-Janna, Executive Director – Corporate Health, Safety and Environment.  "We are committed to finding new ways to ensure we are fostering a culture of safety, and are proud to join NSC and other organizations by taking this important step in mitigating MSDs at our company." 
The MSD Pledge aims to inspire a global movement across industries that improves workplace safety, reduces MSD risk and enhances the well-being of all workers. Specifically, Cummins is pledging to: 
Reduce risks by analyzing the causes of MSD injuries across operations and investing in solutions and practices that reduce risks to workers. 
Innovate and collaborate by leveraging best practices and sharing learnings and countermeasures to expand upon innovations to improve safety practices. 
Build an organizational culture that values safety by promoting a workplace where safety excellence, transparency, and accurate reporting are equally valued, and where everyone, at every level of the organization, is accountable for the safety and health of workers.
Commit to a significant reduction of MSD injuries by creating safer outcomes for millions of workers worldwide and reducing MSD risk and subsequent injuries by 25% by 2025.
"While there are no sirens associated with this issue, its impact is alarming — and we're asking workplaces everywhere to join us in this effort to keep workers safe," said Lorraine Martin, NSC president and CEO. "At NSC, our mission is not only to save lives, but also to prevent injuries and the MSD Pledge is an important step forward to help solve this problem. That way, people can spend more time doing the things they love with the people they love, which is precisely what this month, National Safety Month, represents."
Kicking off during National Safety Month, the MSD Pledge strives to create safer workplaces and healthier communities by addressing the leading cause of workplace injuries across all industries. MSDs are the most common cause of disability, early retirement, and limitations to gainful employment, costing employers billions of dollars every year in worker compensation and lost productivity. MSDs also disproportionally affect low-wage workers and communities of color, making risk reduction a critical step in creating more equitable workplaces. 
In addition to accessing free resources and new safety innovations to help reduce MSD risks, MSD pledge members will participate in the MSD Solutions Index, an annual company index that analyzes the benefits of the pledge over time. The index will aggregate data on risk reduction strategies, workplace safety culture, and innovation and collaboration, while also identifying areas for targeted action and uncovering trends to inform future approaches in solving this critical workplace safety issue.
To learn more about the MSD Pledge, the MSD Solutions Lab, or the risks associated with MSDs, visit https://www.nsc.org/workplace/safety-topics/msd.
 
About Cummins Inc.
Cummins Inc., a global power technology leader, is a corporation of complementary business segments that design, manufacture, distribute and service a broad portfolio of power solutions. The company's products range from internal combustion, electric and hybrid integrated power solutions to components including filtration, aftertreatment, turbochargers, fuel systems, controls systems, air handling systems, automated transmissions, electric power generation systems, microgrid controls, batteries, electrolyzers and fuel cell products. Headquartered in Columbus, Indiana (U.S.), since its founding in 1919, Cummins employs approximately 73,600 people committed to powering a more prosperous world through three global corporate responsibility priorities critical to healthy communities: education, environment and equality of opportunity. Cummins serves its customers online, through a network of company-owned and independent distributor locations, and through thousands of dealer locations worldwide and earned about $2.2 billion on sales of $28.1 billion in 2022.