Cummins Inc. Debuts 15-Liter Hydrogen Engine at ACT Expo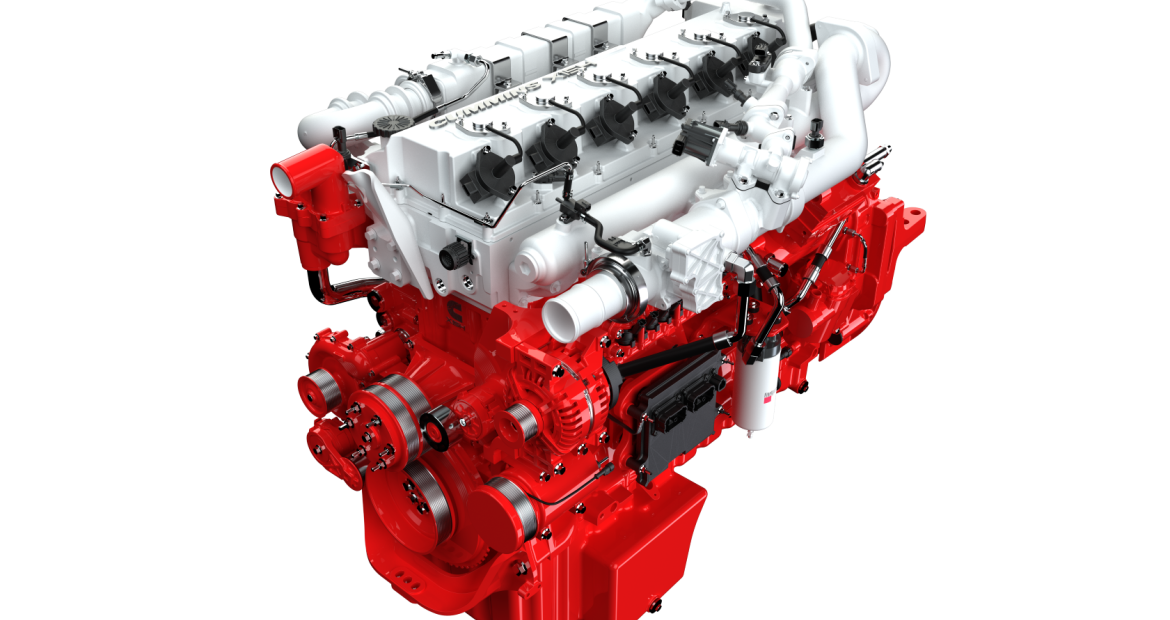 Today, Cummins Inc. (NYSE: CMI) debuted its 15-liter hydrogen engine at ACT Expo in Long Beach, California. This engine is built on Cummins' new fuel-agnostic platform, where below the head gasket each fuel type's engine has largely similar components, and above the head gasket, each has different components for different fuel types. This version, with expected full production in 2027, pairs with clean, zero-carbon hydrogen fuel, a key enabler of Cummins' strategy to go further faster to help customers reduce greenhouse gas (GHG) emissions.
"We've established significant goals as part of our PLANET 2050 sustainability strategy, including a target of zero emissions," said Srikanth Padmanabhan, President, Engine Business, Cummins Inc. "Reducing well-to-wheels carbon emissions requires innovation of both energy sources and power solutions. While use cases for battery electric and fuel cell electric powertrains are promising, the pairing of green hydrogen in the proven technology of internal combustion engines provides an important complement to future zero emissions solutions."
Cummins announced the testing of hydrogen internal combustion (ICE) technology in July 2021, and has made impressive early results, already achieving production power and torque targets (over 810 ft-lbs torque and 290 hp from the medium-duty engine). Additional testing on Cummins' more advanced prototypes will begin soon. With Cummins' significant global manufacturing footprint, the company can quickly scale production. 
The industry needs multiple solutions to meet the needs of all on- and off-highway customers and all applications considering the variation in duty cycles and operating environments.
The engine will be a zero-carbon fueled solution for multiple markets. Cummins intends to produce hydrogen internal combustion engines in both the 15-liter and 6.7-liter displacements, believing that these engines enable the industry to take action and reduce GHG emissions yet this decade, ultimately accelerating carbon reduction. 
"Working with Cummins to navigate the journey to zero emissions means working with an experienced partner that has the right knowledge, tools, and resources to ensure a smooth transition," said Jim Nebergall, General Manger, Hydrogen Engines at Cummins Inc. "Our customers are responding favorably to this practical technology. These engines look like engines, they sound like engines, and fit where engines normally fit," he continued.
Hydrogen internal combustion engines use zero-carbon fuel at a lower initial price of a fuel cell or battery electric vehicle with little modification to today's vehicles. Accelerated market adoption of hydrogen engine powered vehicles is driven by the technology's high technology maturity, low initial cost, extended vehicle range, fast fueling, powertrain installation commonality, and end-user familiarity. 
"Heavy-duty trucking is critical to the global economy and is one of the hard-to-abate sectors of the economy," said Daryl Wilson, Executive Director of the Hydrogen Council. "We are encouraged by progress at Cummins in the development of hydrogen-fueled internal combustion engines and look forward to continued advancements that can help us reach cost-effective decarbonization of economies worldwide."
 
About Cummins Inc.
Cummins Inc., a global power technology leader, is a corporation of complementary business segments that design, manufacture, distribute and service a broad portfolio of power solutions. The company's products range from internal combustion, electric and hybrid integrated power solutions to components including filtration, aftertreatment, turbochargers, fuel systems, controls systems, air handling systems, automated transmissions, electric power generation systems, microgrid controls, batteries, electrolyzers and fuel cell products. Headquartered in Columbus, Indiana (U.S.), since its founding in 1919, Cummins employs approximately 73,600 people committed to powering a more prosperous world through three global corporate responsibility priorities critical to healthy communities: education, environment and equality of opportunity. Cummins serves its customers online, through a network of company-owned and independent distributor locations, and through thousands of dealer locations worldwide and earned about $2.2 billion on sales of $28.1 billion in 2022.